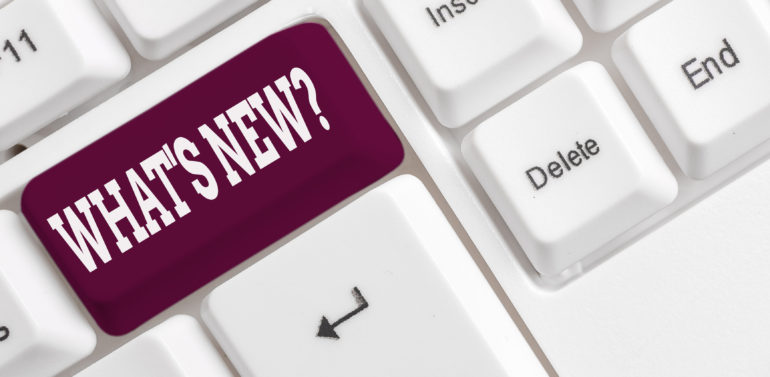 What's New – November 2021
Last updated: 30th November 2021
Let's take a look at What's New November 2021. Microsoft have released their most affordable Surface, designed specifically for students, that will run on Windows 11 SE, a new, cloud-first operating system built for Education. The ever-growing popular SMART Interactive Boards now has its built-in software Lumio translating in the Welsh language. We have what's new in Microsoft Teams with All-New Whiteboard, new broadcast capabilities enhanced live captions, newly certified devices with Teams capabilities, and more. 
Microsoft Surface Laptop SE – The most affordable Surface, designed for students, from only £229. Enable students to unlock learning and develop new skills with a laptop that seamlessly runs Windows 11 SE and Microsoft 365 for Education*, including easy-to-use web experiences. Surface Laptop SE brings value to schools and IT admins who demand secure, premium experiences for students and expect easy deployment, modern management, and security built-in.
Unlock creativity and collaboration with Windows 11 SE
Get the performance and reliability of Windows 11 in a cloud-first edition. Featuring an easy-to-use interface plus an education-first menu of curated apps, with a cleaner interface and fewer distractions, Windows 11 SE helps students focus on learning.
More flexible learning with web-based Microsoft Edge apps
Learning is more accessible and more flexible with Office 365 web apps, Google Classroom2 web apps and Chrome extensions.
Meet the needs of students and help them build life skills
When you use Microsoft 365 for Education in the classroom, your students learn a suite of skills and applications they'll need for the future.
Accessibility for all
A broad variety of abilities and learning styles are supported with Windows 11 SE inclusivity features like magnifier, colour filters, high contrast modes, and Office 365 features like Immersive Reader.
More information on Microsoft Surface Laptop SE
Windows 11 SE for Education – The new, cloud-first operating system – Windows 11 SE, built for Education. The affordable and simple way to help make learning accessible to every student. Now more than ever students deserve equitable access to technology.
Windows 11 SE was built for teachers who need a simple, distraction-free environment for their students and for school IT admins who need devices that are secure, easy to deploy and manage, and perform well all day across the changing conditions of a school year.
Lumio is now available in Welsh – Lumio™, formerly SMART Learning Suite, helps transform your lessons into active learning experiences that engage students on their own devices. Combine your existing materials with our library of resources in your preferred language, including Welsh.
Using Lumio in your language is as easy as changing the browser language. Visit here to see how.
Discover a SMART Interactive Display for Your Classroom – Introducing SMART's family of interactive displays for education! Discover why SMART's range of high-quality interactive displays are the best choice for any education budget, giving you more connected classrooms, engaging learning, and simple deployment, use, and support – all adding up to a solid investment.
Logitech Tap Scheduler – Make it easy to find and claim the right meeting space with Tap Scheduler. This purpose-built scheduling panel integrates with solutions from Microsoft Teams, Zoom Rooms, Robin and Meetio to signal availability from a distance, and provide meeting details up close. Workers can easily find the right room, check room details and reserve a room for any impromptu or scheduled meetings
10.1" touchscreen: Easily read details and reserve a room on the spacious and responsive touchscreen
Availability lighting: Green or red status lights indicate availability from a distance without distracting from the surroundings.
Pick your platform: Microsoft Teams, Zoom, Robin and Meetio
Logitech Bolt – the next-generation of wireless technology for enterprise. Engineered to reduce friction caused by congested wireless environments, evolving compatibility requirements and increasing security expectations. IT can delight the hybrid workforce with a strong, secure, high-performance wireless connection and allow for up to 6 connected Logi Bolt-enabled devices – all powered through 1 USB receiver.
Full encryption and secure connections only
Two ways to connect
Next-level compatibility
Plug-and-play convenience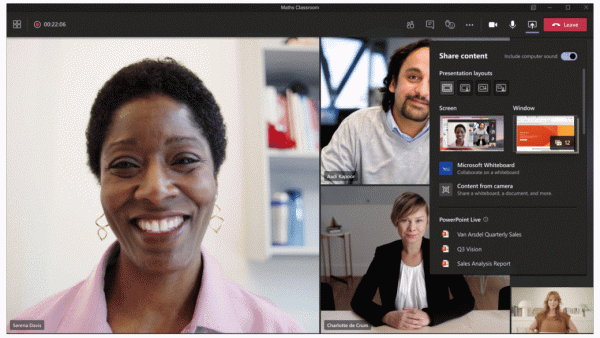 What's New in Microsoft Teams – We are excited to share with you the November edition of "What's new in Microsoft Teams". This month Microsoft announce new broadcast capabilities enhanced live captions, as well as some of the newly certified devices with Teams capabilities, and more… For all the details keep reading!
Meetings
Content from camera
Integrated Communication Access Realtime Translation ART captioning in meetings
Calling
Custom Music on Hold
Route calls to unassigned numbers
Devices
Remote sign-out from Teams admin center
Newly certified devices:
Yealink UVC86 4K Dual-Eye Tracking Camera for Medium and Large Rooms
Yealink MVC660 Microsoft Teams Rooms system for medium rooms
Chat and collaboration
Microsoft Loop components in Teams chat
Updated search results page in Teams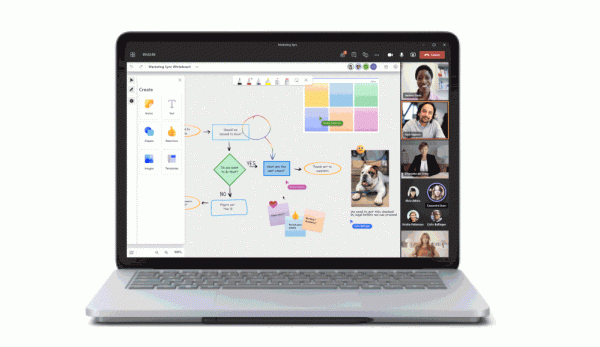 What's New in Microsoft Teams – Welcome to What's New in Teams, which showcases all the updates we have made available in the past month. Microsoft also announced new Teams experience on Windows 11, which allows Teams personal account users to quickly start a video call or chat with friends and family.
Meetings
All-New Whiteboard in Microsoft Teams
Live Transcript in unscheduled meetings using Meet Now and Channel meetings
Calling
1:1 Calling in Safari Web Browser
Operator Connect general availability
Devices
Better Together for calls on Teams phones and displays
Certified Devices: Jabra Evolve2 75, JabraPanaCast 50
Webinar: Microsoft CSP Program Updates
In this webinar, we covered the benefits you get and how you can make best use from having access to the MyPugh portal with a live demo.
We also looked at the recent changes Microsoft have introduced to CSP licensing with the New Commerce Experience (NCE) that will take place in January 2022 and how these changes will affect you.
00:00 – Introduction
01:41 – MyPugh CSP customer portal and its benefits
12:50 – CSP Customer portal live demonstration
26:37 – Overview of the Microsoft CSP licensing changes due in Jan 2022 with the New Commerce Experience (NCE)
Other licensing options are available, please get in touch with our team of experts to discuss your best option.
Adobe Photoshop on the web – Adobe Photoshop on the web (Beta) is now available to all Photoshop end-users by default unless you have disabled the ability for your organisation's Photoshop end users to generate and share URLs to Adobe Photoshop Document Cloud (PSDC) documents. Photoshop is bringing reviewing and commenting to the web to collaborate with teammates and stakeholders. They can view and comment on full resolution PSDC documents, with or without a Photoshop subscription.
Photoshop on the web (Beta) will also start to preview a limited set of Photoshop editing features on Chrome and Edge web browsers.
Blancco Drive Eraser 7.1 – Blancco Drive Eraser 7 is the new generation product to process your laptops, desktops, servers, and loose drives. It is based on Blancco Drive Eraser 6 but has a completely new user interface that is more intuitive, faster, more stable, and more scalable. Especially the loose drive erasure processing has been completely redesigned and offers a superior experience and simplified process to erase and grade your loose drives.
Blanco Drive EraserE 7.1.0 has fixed several bugs and offer new features, especially around the Intelligent Business Routing Workflows and the remote control from the Blancco Management Console.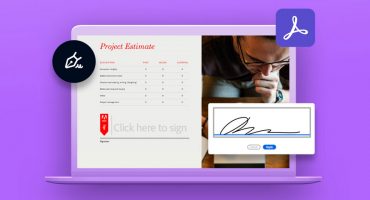 Last updated:5th August 2021
Adobe Sign offers great benefits to you and your organisation: collecting signatures within minutes rather than days speeds up your workflows and makes you more efficient, document tracking and auditing gives you greater compliance visibility, and with no paper needed, it's simply a greener way of doing things.
Read more

»