Sophos
Sophos is a security software and hardware company which develops products for communication endpoints, encryption, network security and unified threat management. Sophos are focused on keeping IT security simple and reliable as IT networks grow in complexity. A proper security strategy must include networks, servers and devices managed easily through the cloud. Sophos offer products which allow users to secure every end point of their network, from laptops to virtual desktops and servers, to email traffic and mobile devices.
Sophos Central helps you manage security policies and administer multiple products from a single web interface. Using a synchronized security management platform, you'll benefit from security intelligence sharing, policies that follow users, easy configuration, detailed and summary reporting, and automatically prioritized alerts.
Products
Endpoint Protection – blocks malware and infections by identifying and preventing the handful of techniques and behaviours used in almost every exploit. Endpoint doesn't rely on signatures to catch malware, which means it catches zero-day threats without adversely affecting the performance of your device, meaning you get protection before those exploits even arrive. By correlating threat indicators, Endpoint can block web and application exploits, dangerous URLs, potentially unwanted apps, and malicious code from ever touching your endpoints
XG Firewall – provides unprecedented visibility into your network, users, and applications directly from the all-new control center. XG Firewall has all the latest advanced technology you need to protect your network from botnets, hacks, and advanced threats. It is the only network security solution that is able to fully identify the source of an infection on your network and automatically limit access to other network resources in response. This is made possible with our unique Sophos Security Heartbeat™ that shares telemetry and health status between Sophos endpoints and your firewall
Intercept X – adds next-generation signatureless technologies on top of your current endpoint security to give you complete, layered protection. With ransomware the number one malware attack affecting organisation, by encrypting users files and holding them hostage until ransom is paid, it causes massive disruption and implications to business productivity. Intercept X features CryptoGuard, which prevents the malicious spontaneous encryption of data by ransomware, once ransomware gets intercepted, CryptoGuard reverts your files back to their safe states
SafeGuard Encryption – encrypts content as soon as it's created. By having the encryption always on, you can enjoy seamless secure collaboration. Synchronized Encryption proactively protects your data by continuously validating the user, application, and security integrity of a device before allowing access to encrypted data
Phish Threat – educates and tests your end users through automated attack simulations, quality security awareness training, and actionable reporting metrics. Phish Threat provides you with the flexibility and customization that your organization needs to facilitate a positive security awareness culture
How can we help you today?
With over three decades' experience, find out how working with us and our solutions partners can help you find and implement the right solution with the right support at the right price to meet your creative needs:
For sales call – 01974 200 201
For technical support call – 01974 200 213
For solutions support call – 01974 200 203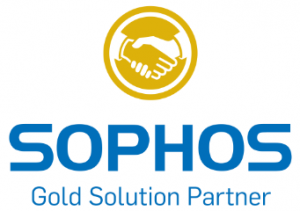 Blog posts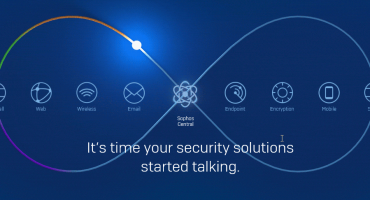 Last updated: 23rd June 2017

Synchronized Security from Sophos is a revolutionary new approach that automates threat discovery, investigation and response by enabling security technologies to work together. As an educational […]

Read more »
Last updated: 15th May 2017

Friday brought one of the most significant malware outbreaks the world has seen. To date, it has affected over 150 countries, 200,000 victims and high […]

Read more »
Last updated: 14th November 2016

As an Educational Institution user, you may already be aware of Ransomware and the countless headlines about the attacks that cost organisations billions of pounds […]

Read more »
Pugh Catalogue