Corel Corporation
Corel™ headquartered in Ottawa, Canada, has a reputation for delivering high-quality products that are easy to learn and use, and help people achieve new levels with photo, video and office painting graphics software. Product line includes CorelDRAW® Graphics Suite, Painter®, Corel DESIGNER® Technical Suite, PaintShop® Pro, VideoStudio®, WinDVD®, WordPerfect® Office, Mindjet MindManager™ and WinZip®. Today, Corel's products—like Corel users—are embracing new possibilities, releasing more mobile apps, exciting 3D technology and products for new platforms. Plus, Corel continues to add exciting new capabilities to its popular products to ensure users always have the quickest path to great results.
Products
CorelDRAW Graphics Suite – graphics, layout and website design software
CorelDRAW Technical Suite – technical design & communication
Painter – digital art software for pro artists
PaintShop Pro – photo editing software
Pinnacle Ultimate – advanced video editor
PDF Fusion –  an all-in-one PDF creator that lets you assemble, edit and create PDFs
MindJet MindManager – mind mapping software, for capturing ideas, plan tasks and projects
Win DVD – DVD & video playback, DVD authoring & Burning software
VideoStudio – video editing software
CorelCAD – CAD software for 2D drawing, 3D design and 3D printing
WordPerfect – office productivity suite to create documents, presentations, spreadsheets and more
AfterShot – RAW photo editing software
WinZip – file compression & utilities software
Licensing
Corel has a range of education licensing options designed to meet the needs and budgets of all academic institutions, from local primary schools up to the largest universities. Here's an at-a-glance guide to how you can benefit:
The Academic Site License offers incredible value for schools, colleges and universities. It includes no less than five of Corel's leading graphics, multimedia and office utility products. It has no annual reporting or counting requirement, saving you time and money.
The Academic Transactional License is the ideal license for you if you're looking for one or a mix of specific products for a known number of computers. Just buy your licenses on a per-seat basis.
The Classroom License is a great option for primary schools, comprising an affordable 15+1 seat "class and teacher" license pack.
How can we help you today?
With over three decades' experience, find out how working with us and our solutions partners can help you find and implement the right solution with the right support at the right price to meet your creative needs:
For sales call – 01974 200 201
For technical support call – 01974 200 213
For solutions support call – 01974 200 203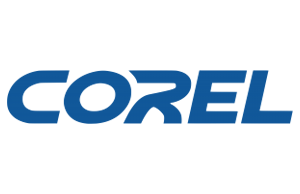 Pugh Catalogue