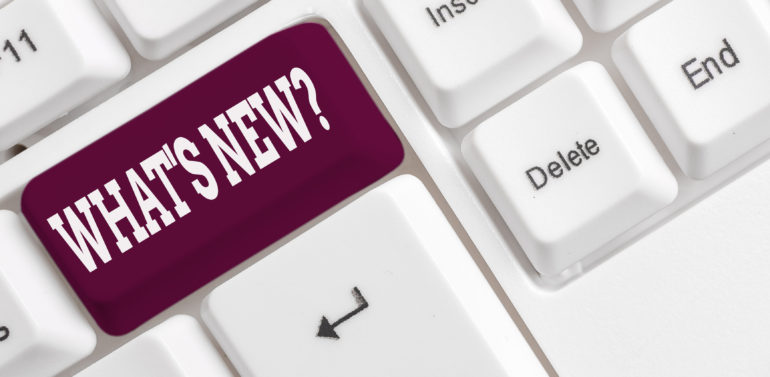 What's New – February 2020
Last updated: 24th February 2020
What's New February brings some exciting news with a new partnership with Lenovo, a world leading technology company. Microsoft have released their monthly what's new with a focus on tools for managers and new productivity experiences across Microsoft 365. We also have new software and updates from Corel, Veeam, SketchUp and Retrospect. 
Lenovo Partner – We are very excited to announce that we are now an Authorised Lenovo Partner. Lenovo are one of the world's leading personal technology companies, producing innovative PCs and mobile internet devices.
Here are some of our featured Lenovo products:
Microsoft Monthly What's New – This month, Microsoft are focusing on tools for Firstline Workers and Managers, new productivity experiences across Microsoft 365, and more.
0:28 Microsoft Edge
4:30 Microsoft Search
4:54 Data Residency in Switzerland
5:22 Microsoft Online Services Terms
6:49 Windows 7 End of Support
9:17 Walkie Talkie in Teams
9:52 Microsoft Graph Connectors
10:35 SMS Codes in Teams
10:45 Shared Device Sign-Out in Teams
11:00 Delegated User Management in Teams
11:32 Off Shift Access Controls in Teams
11:45 Live Presentations
CorelCAD 2020 – Experience a simplified CAD workflow using the professional, time-saving tools in CorelCAD™ 2020, available on Windows and macOS, at an affordable price. Collaboration is easy with full native .DWG file format support. Leverage the enhanced 2D drafting functionality, advanced 3D modeling tools, and .STL support to elevate design efficiency and optimize output.
Professional 2D drafting and 3D design tools
Industry-standard file compatibility with .DWG, .STL, .PDF, and .CDR*
Time-saving collaboration and project sharing
Optional automation and customization
Veeam Availability Suite v10 – Greater platform extensibility, data mining through APIs, and over 150 enhancements make Veeam the one solution for complete data management and protection for hybrid environments.
Seriously powerful NAS backup
Data in, ransomware locked out with immutable S3 object storage
Instant recovery for Instant Business Agility
And much more!
MindManager 20.1 – The latest version of MindManager 2020 for Windows and MindManager Enterprise is now available. Included in this update are enhancements to MindManager 2020 for Windows, MindManager Server App for SharePoint, and Reader Applications for Windows and Mac.
MindManager Learning Center
Improved object support, including better text, formatting, and alignment functionality
Multiple view enhancements that bring greater clarity to your diagrams
New task attributes in formulas that enhance resource management capabilities
New functionality added to Excel Data Mapper
Performance optimizations, bug fixes, and feature improvements
Trimble SketchUp 2020 – A great mix of the classic desktop software, with the shiny new SketchUp for Web modeler, and all sorts of things you've been asking for over the years – including the ability to publish, share, and store projects in the cloud with Trimble Connect.
SketchUp Pro 2020: your [3D] creative space
The SketchUp Universe: nomenclatures
LayOut 2020: document control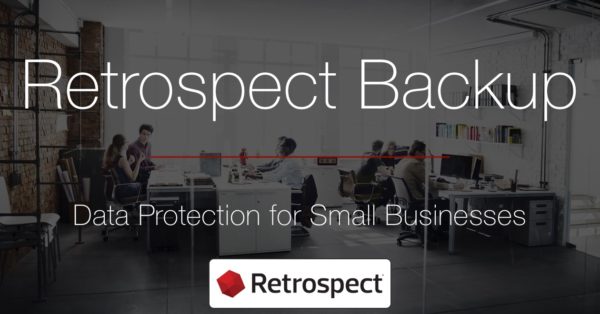 NEW Retrospect Coming soon– Retrospect are excited to announce new versions of the Retrospect product line: Retrospect Backup 17 and Retrospect Virtual 2020. With new streamlined onboarding process, you can set up Retrospect on your physical or virtual environment in a few minutes and monitor the entire infrastructure from a single pane of glass with Retrospect Management Console.