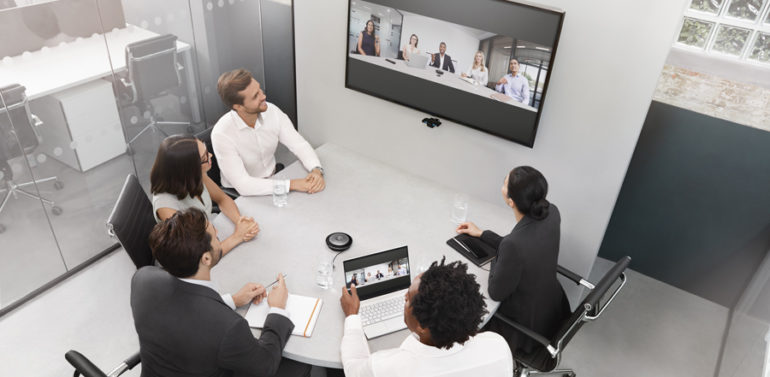 Bring your meeting room to life with Jabra PanaCast
Last updated: 13th January 2020
Author: Mark Price, Pugh Computers Ltd, Technology Strategist for Modern Workplace
We are all familiar with the old, dated meeting room in work that you dread to use. We have all been there. As an IT technician, you are probably sick and tired of having to set up the cumbersome meeting room equipment half an hour beforehand. As a meeting participant, you are probably sick and tired of sitting in the corner of the room feeling like an outcast. Discover below how Jabra PanaCast is the solution to your problems.
Jabra PanaCast is the world's first intelligent 180° panoramic 4K plug-and-play video solution and will enhance your meeting room by bringing all attendees closer together, whether they are remote participants or within the room itself.

The full 180° field of view gets remote participants engaged in the meeting and leaves nobody feeling like an outcast. As virtual meetings become more and more popular, the Jabra PanaCast fully utilizes the meeting room space and offers a more natural real-life experience for all participants. Its built-in technology also detects individual meeting participants and automatically adjusts as people leave and join, to ensure that everyone is included in the conversation.

Jabra PanaCast's plug-and-play technology is designed to work straight out of the box and lets you collaborate with others instantly. By removing the nuisance of having to set up and prepare your existing legacy meeting room equipment each time, you save on both time and effort, thus also reducing unnecessary costs.
Whether you are using Microsoft Teams, Zoom or Cisco Webex, Jabra is compatible with all the leading video and audio-conferencing solutions. Invest in a Jabra PanaCast today and watch your meeting room come to life, as meetings become more productive and participants are empowered to achieve more.

Useful Links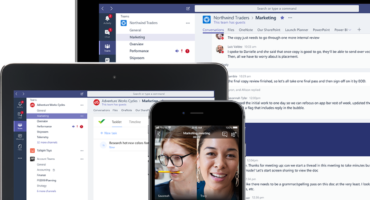 Last updated:6th January 2020
As we all return to work, how about some of these resolutions – spending less time on emails, cutting down on meetings, and working smarter and more efficiently. Well, these can all be achieved with the help of Microsoft Teams!
Read more

»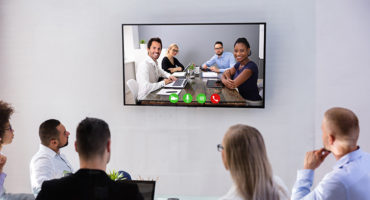 Last updated:11th February 2020
A meeting doesn't necessarily have to be held in a meeting room anymore. Meetings are now taking place more and more frequently in coffee shops, on trains, in huddle spaces or even at home, be it planned or ad hoc.
Read more

»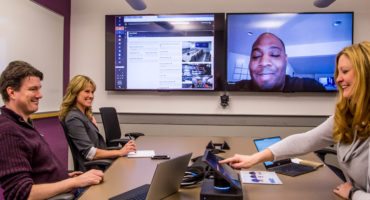 Last updated:11th September 2019
Microsoft employees have long asked for the company's internal meetings to work better. They're getting their wish, thanks to Microsoft Teams and the company's meeting room solution, Microsoft Teams Rooms.
Read more

»