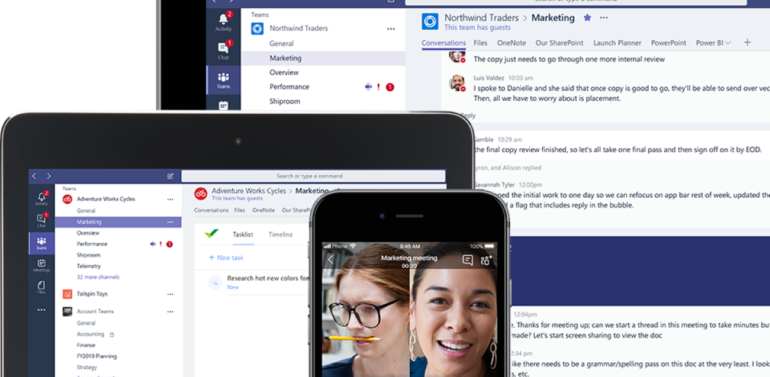 Let's all work smarter in the new year!
Last updated: 6th January 2020
Author: Mark Price, Pugh Computers Ltd, Technology Strategist for Modern Workplace
As we enter the new year after a nice festive break, as with most people, it's likely that you've come up with a few new year's resolutions. These are often along the lines of eating healthier, exercising more or to quit smoking, but how about we approach things from a different angle? As we all return to work, how about some of these resolutions – spending less time on emails, cutting down on meetings, and working smarter and more efficiently. Well, these can all be achieved with the help of Microsoft Teams!
If you're not familiar with Microsoft Teams, don't panic, you can check out this short one-minute video to get a gist of what it is and how it can help you. Microsoft Teams is a great tool that allows you to easily chat with colleagues, collaborate and co-author documents, and even attend meetings. You can also go one step further with a Teams telephony system or kit out your own Teams-certified meeting room, with some great devices available from Jabra, Logitech and ViewSonic (full list here).
People often struggle to get to grips with new software, and this is totally understandable. Contact Pugh to see how we can support you along the way, including helping to get you set up and running with Teams, guidance on how to successfully adopt this new modern way of working, and training on how to get the best out of Teams in order to meet your needs. we promise that by embracing Teams and this concept of the modern workplace, you can make 2020 your most productive year yet!
Useful Links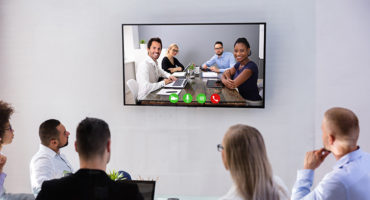 Last updated:11th February 2020
A meeting doesn't necessarily have to be held in a meeting room anymore. Meetings are now taking place more and more frequently in coffee shops, on trains, in huddle spaces or even at home, be it planned or ad hoc.
Read more

»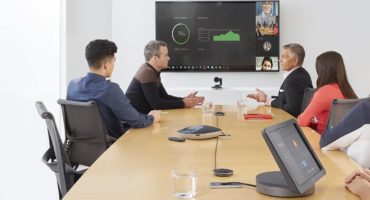 Last updated:10th September 2019
Microsoft goal is to extend Teams meetings into every space from small huddle rooms to large conference rooms. Microsoft recently announced and delivered several capabilities that enhance the Teams Meetings experience in meeting rooms...
Read more

»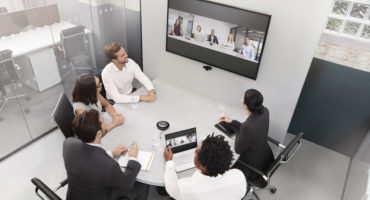 Last updated:13th January 2020
We are all familiar with the old, dated meeting room in work that you dread to use. We have all been there. Discover how Jabra PanaCast is the solution to your problems.
Read more

»