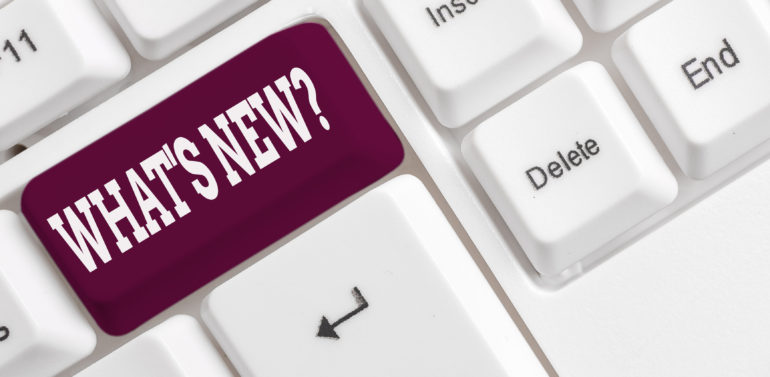 What's New – December 2021
Last updated: 20th December 2021
As the festive season is upon us, we have some new products and updates to share in What's New December. TechSmith have released a new version of the ever-popular screen capturing and recording solution, Snagit 2022. Yealink continue to release new products to support us with hybrid working with the new Yealink UVC34 and UVC84. Microsoft has launched Teams Essentials, a standalone version of Teams, designed for small businesses. New Adobe Creative Cloud Express for Education gives students and educators everything they need to create and express themselves in unique and beautiful ways both inside and outside the classroom.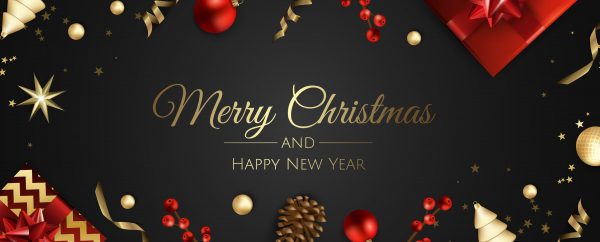 Merry Christmas and a Happy New Year
After another challenging year in our day to day lives, we would like to thank all our customers for their continued support over the last year. We look forward to continuing our shared success in 2022 and wish you and your loved ones a very Merry Christmas and a Happy New Year. ​
Our office will be closed from Friday 24th December 2021 and will be re-opening on Tuesday 4th January 2022.
Diolch/Thank you
Techsmith Snagit 2022 – Snagit is the premium tool for screen capture and screen recording on Windows and Mac. Snagit has helped millions of professionals give clear instructions and explanations by using images and videos rather than text alone. Snagit has been crucial to communication workflows for teams working from distributed locations.
Snagit can be used in every department across an organization to create: how-to documentation, informal videos demonstrating a process, professional illustrations to enhance presentations and instant visual feedback on projects.
Cloud Library Storage
Store your library in the cloud to access your captures from any computer and back them up automatically. Snagit supports the following third-party storage services: Dropbox Business, Dropbox Personal, iCloud (Windows only for now), OneDrive for Business, OneDrive Personal
Cross-Platform File Format
Open and edit the same Snagit files on both Windows and Mac computers. Snagit's SNAGX file format replaces the former SNAG format for Windows and SNAGPROJ format for Mac and is compatible with both platforms. Individuals and teams who use both Windows and Mac computers can open, edit, and share Snagit files with ease.
Picture-in-Picture Video
Record your screen and webcam at the same time with Snagit's Picture-in-Picture feature. Enhance your video with a more personal touch and communicate more clearly through facial expressions.
Video Tooltips
Snagit's wealth of tools help you mark up and annotate captures quickly and clearly. Discover them all with newly enhanced tooltips. These easy-to-understand explainer animations help you improve your existing workflows and provide opportunities to discover previously overlooked Snagit tools.
An Educational Site Licence is available, empower your entire organization to communicate faster and more effectively with TechSmith Snagit and Camtasia. For one flat, annual rate, everyone is entitled to access to both programs.
Also available new TechSmith K-12 bundle for schools and sixth forms for 1-year subscriptions for up to 100 staff. Get in touch with us to find out more information.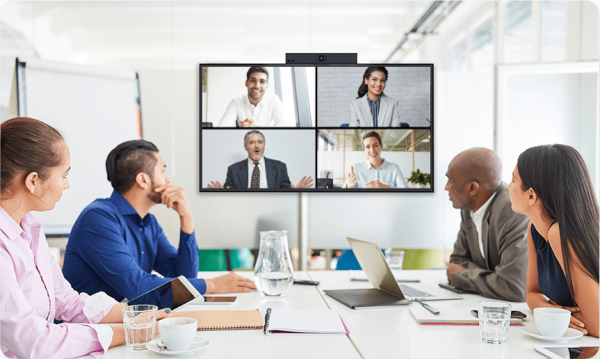 Yealink UVC34 All-in-One USB Video Bar – Yealink UVC34 enables you to impress everyone in video meetings no matter where work happens. UVC34 integrates with a 4K AI-driven camera, microphone arrays, and speaker into a single device, bringing stunning video and audio experiences for small and huddle rooms. Moreover, the all-in-one and plug-and-play design make it portable and simple to set up, no matter where you're working
Immersive Video Experience
By automatically framing participants, the 4K ultra-HD camera delivers a crystal-clear and engaging video experience to remote participants. Featuring 120° super-wide-angle lens with 5x digital zoom, UVC34 captures tiny details in the meeting room.
Superior Audio Performance
With Yealink Noise Proof Technology, dereverberation and full-duplex features, the built-in 8 microphone array, and 5W high fidelity speaker allow users to hear and to be heard clearly without distraction.
All-in-one Design, Plug and Play
Easy And Effective. UVC34 integrates with a 4K AI-driven camera, microphone arrays, and speaker into a single device. Thanks to the compact design, admins save a lot of effort in deploying and maintaining devices. With the plug-and-play feature, you can simply walk into your next meeting with everything you need at your fingertips.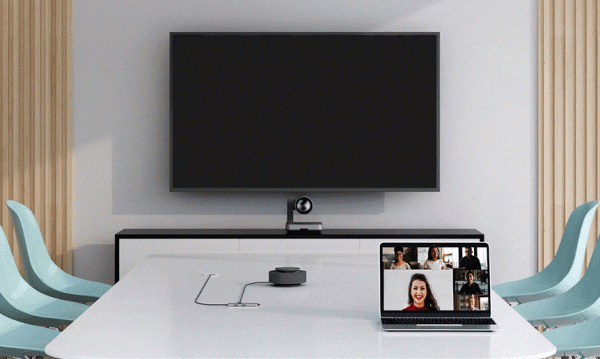 Yealink UVC84 – Yealink UVC84-BYOD meeting kits are designed for medium and large rooms, providing excellent video and audio experience while with lower cost. Combined with 4K sensor and revolutionized new ID design, Yealink UVC84 USB camera provides a best ever video experience for your meeting. Featured 12x optical lossless zoom and 3x digital zoom, UVC84 reproduces every single detail in meeting room, which is perfectly fit for medium and large room. Furthermore, UVC84 covers a wide field of view of 80°, with mechanical pan, tilt that can be easily done either by remote control or Yealink camera control plug-in software.
4K Ultra HD video quality
UVC84 camera delivers 4K video output with excellent sharpness and smoothness, accurately reproducing every detail, color and therefore awarding you a vivid video experience.
HD zoom, large field of view
With 12x optical zoom, 3x digital zoom and 80° field of view, UVC84 can easily cover a medium or large meeting space. Everyone sitting in the meeting room can be clearly seen by the remote party.
Auto Framing
UVC84 camera aims to provide a better auto framing feature to free your hands from doing PTZ control and make you focus on your meeting.
Easy and Flexible deployment
The complete mounting kits bring you a quick and flexible installation method, which allows you to either put UVC84 on the conference table or mount it on the top of TV, on the wall, on the ceiling, onto a TV stand or a tripod according to your needs.
Microsoft Teams Essentials – Microsoft has launched Teams Essentials, a standalone version of Teams. Teams Essentials is a new subscription that brings the best of Teams at an affordable price, designed specifically with small businesses in mind. It brings together features small businesses need to serve customers, including unlimited group video calls for up to 30 hours, group chat, file sharing, and calendaring.
Expansive meeting limits and easy-to-use features let you host professional meetings
Extended meeting times – With meetings that can last up to 30 hours
Large meeting capacity – With the ability to host up to 300 people at once
Calendar integration – integration with Outlook Calendar means you can use your existing calendaring tool to stay on top of schedules and manage your meetings
Simple, easy invitations – Inviting people to a meeting is easy. Simply add them to the Teams meeting invitation using their email address
Interactive meetings – Professional meeting tools and capabilities like meeting lobby, virtual backgrounds, Together mode, live closed captions, live reactions, and more allow any organization to host engaging meetings
With the ability to connect existing tools and store content in one place, it's easy to stay organized
Adobe Creative Cloud Express – Adobe Spark for Education is now Adobe Creative Cloud Express for Education. The new offering gives students and educators everything they need to create stunning graphics, flyers, photos, presentations, web pages, and videos – and express themselves in unique and beautiful ways both inside and outside the classroom.
Creative Cloud Express for Education includes the Creative Cloud Express app plus Adobe Photoshop Express and Adobe Premiere Rush, so students can take their photos and videos to the next level and build their creative skills. It also includes features designed to support student learning and safety, such as premium creative assets, student-friendly Adobe Stock images, safe search for images and videos, create and export to PDF, and more.
Express it
Quickly and easily make standout content from thousands of beautiful templates with the all-new Adobe Creative Cloud Express. Available on web and mobile.
Save time with templates
Creative Cloud Express makes it easy to get started with thousands of beautiful templates, plus assets for social media content, logos, and more. Feel like you've got the help of a trusted designer in your corner with the entire Adobe Stock* royalty-free photo collection plus a full library of Adobe Fonts at your fingertips.
Not a designer? Not a problem
Make anything you need, all in one place, with intuitive tools that let you remove backgrounds, animate text, add your brand, and so much more. With just a few taps you can resize content for any social media site and add Adobe Photoshop quality effects in a snap.
Work better together
Share logos, fonts, and other brand elements with your team, and print and share PDF documents with features powered by Adobe Acrobat – so you can always put your best work forward.
Veeam Disaster Recovery Orchestrator v5 – Now generally available. Orchestrator introduces support for additional storage systems, allowing organizations to reliably ensure the continuity of their IT services at any scale through extensible recovery orchestration. The latest version of Orchestrator provides:
Storage orchestration plans for HPE Primera and 3PAR Storage Systems
Streamlined operations with NEW Enhanced Dashboard
Simplified plan workflow with NEW Inventory View
And more!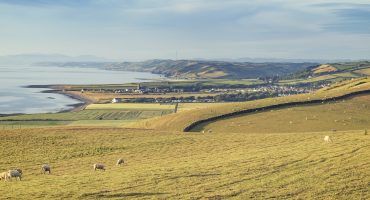 Last updated:8th December 2021
Sustainability is the hot topic around the globe, but it is easy to get confused by all the different terminologies and buzzwords being used – carbon neutral, net zero? Let us look at what all this means and show you how you can follow in the footsteps of local IT company Pugh Computers in making positive changes.
Read more

»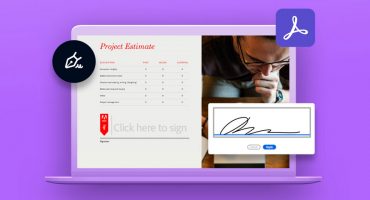 Last updated:5th August 2021
Adobe Sign offers great benefits to you and your organisation: collecting signatures within minutes rather than days speeds up your workflows and makes you more efficient, document tracking and auditing gives you greater compliance visibility, and with no paper needed, it's simply a greener way of doing things.
Read more

»