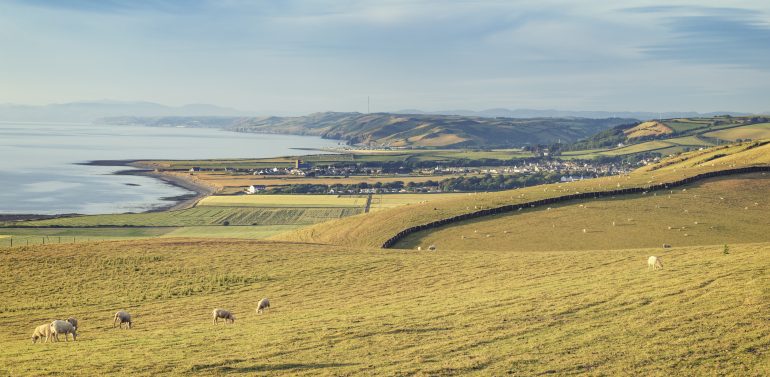 Playing Our Part in a Greener World | Pugh Computers
Last updated: 8th December 2021
Author: Mark Price
Sustainability is the hot topic around the globe, but it is easy to get confused by all the different terminologies and buzzwords being used – carbon neutral, net zero? Let us look at what all this means and show you how you can follow in the footsteps of local IT company Pugh Computers in making positive changes.
Firstly, being carbon neutral means that you are balancing the carbon you create with the carbon you remove from the atmosphere. This is a great first step for any organisation wanting to improve their sustainability. It means that you are not increasing the existing carbon in the atmosphere.
Achieving net zero is a much broader commitment and may be your next goal once you have become carbon neutral. Net zero covers not only carbon, but also all other greenhouse gases that contribute to climate change. In addition, net zero goes beyond balancing what you create with what you remove, to eliminating your emissions completely.
A key part of Pugh Computers' commitment to becoming greener is their new modern meeting room at their Llanon office. Following a period of almost two years of home working, Pugh's new meeting room will allow them to stagger their team's return to the office in a safe, socially distanced manner in what Pugh and many others are likely to adopt as their new norm – a mixed home/office hybrid work environment.
"We're seeing modern meeting spaces completely transform organisations with all the benefits they bring" explains Pugh's IT Manager Elfed Jenkins, who was responsible for kitting out Pugh's own modern meeting room as well as many of Pugh's customers. Elfed adds, "Not only do high-tech cameras, screens, speakers and microphones seamlessly blend home and office environments for a more inclusive connection between people working from opposite ends of the country, or even the world, but they also have a positive impact on the environment as they greatly reduce the need to travel which really helps you cut down your carbon footprint".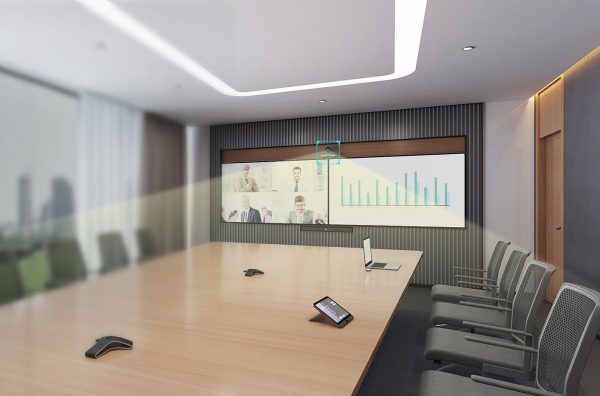 This is not the only way that Pugh are making a positive environmental impact. Sustainability needs to be engrained deep within an organisation, its processes and its partners to be truly effective, and that is the case with Pugh. Managing Director and Founder Jeffrey Pugh explains, "We have a strong, long-standing partnership with Microsoft who have recently announced that by 2030, not only will the packaging for their Surface range of computers be 100% recyclable, but the devices themselves will be too. This is a very impressive commitment and with us supplying these devices to our customers as well as using them internally, it reinforces our own strategic vision for sustainability". Pugh also work with distributors to ship devices directly to customers to minimise carbon emissions, as well as offering the take-back, refurbishment and redistribution of devices to further avoid waste.
Moving internal systems to the cloud has also been a successful strategy for Pugh in their quest to become more sustainable. Microsoft are already carbon neutral and even have plans to be carbon negative by 2030. Adopting cloud services hosted within Microsoft's sustainable datacentres, such as Microsoft 365, Dynamics CRM, Teams and Azure, means that Pugh have become up to 98% more carbon efficient when compared to hosting their own on-premises servers.
We are all aware of the growing need for us all, collectively as an entire planet, to become more eco-friendly, and given the prominent roles that technology and efficiency played when discussing potential solutions at the recent COP26 conference in Glasgow, it is understood that sustainable technology can certainly make a big difference. Pugh and their customers have seen this difference first-hand, and although Pugh are a relatively small company of 20 or so staff, they are fully committed to playing their part in a greener world. After all, as Pugh emphasise, 'this is our environment, our community, and therefore our responsibility'.
Read more about Pugh's sustainability and environmental commitments.
This article was first published by EGO Magazine October 2020. 
The EGO® in "Aberystwyth & Aberaeron EGO®" stands for Economic Growth Opportunity and we believe that the magazine helps stimulate economic growth in both towns and their surrounding areas by encouraging people to spend their money locally. We also hope our name suggests that Aberystwyth and Aberaeron should have more of an ego and shout a lot louder about what they have to offer! At the EGO® we believe that Aberystwyth and Aberaeron punch well above their weight, and should be proud of doing so.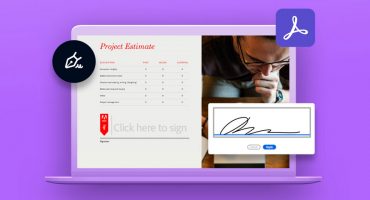 Last updated:5th August 2021
Adobe Sign offers great benefits to you and your organisation: collecting signatures within minutes rather than days speeds up your workflows and makes you more efficient, document tracking and auditing gives you greater compliance visibility, and with no paper needed, it's simply a greener way of doing things.
Read more

»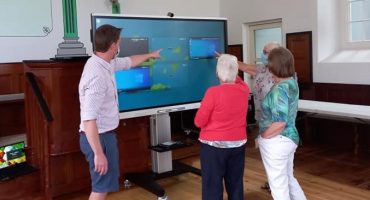 Last updated:21st July 2021
Canolfan Cymunedol Mynach Community Centre, located in Devil's Bridge, Ceredigion, has recently undergone a major interior and exterior redevelopment project, transforming it into a modern community hub for the benefit of local community groups and local residents.
Read more

»