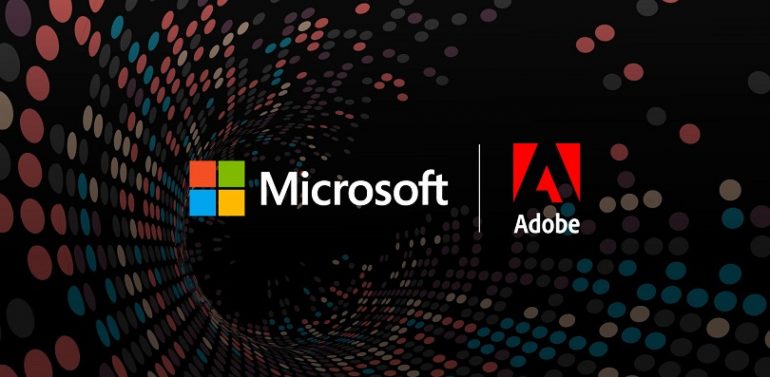 Adobe & Microsoft: Creativity meets Productivity
Last updated: 24th May 2020
Author: Mark Price, Pugh Computers Ltd, Technology Strategist for Modern Workplace
Would you rather be creative or productive?… Well, now you can be both!
Adobe and Microsoft are two of the biggest names in technology. If you use any sort of computing device, the chances are that you use at least some of their tools, whether it's exploring your creativity with Adobe Photoshop or Illustrator, or getting productive with Microsoft Word, Excel or PowerPoint. And let's not forget Adobe Acrobat; how would we cope without this staple PDF tool?
Now, these two world-leading technology companies have partnered up to provide you with the most comprehensive and collaborative solutions to date, whether you are at home, on the go, in the classroom, in the office or a firstline worker. The accessibility, availability and flexibility of these integrated solutions are what differentiates them as essential solutions for all types of users.
So, what does all this mean?
A key piece of the puzzle here is Microsoft Teams. If you aren't aware of Teams, it's a collaboration hub for Office 365 that brings users together for chat, meetings, calls, file sharing and more. Being a cloud platform, it's available at any time and on most devices, and has seen a particularly big uptake in use since the move to home working/learning. As well as Microsoft Office documents, the Adobe integration now means that you can send, access and share Adobe Creative Cloud files, such as Photoshop images, directly within Teams.
But it isn't just Microsoft Teams that integrates seamlessly with Adobe solutions. Using Microsoft's cloud-based Dynamics CRM and Adobe Sign, you can send, sign, track and file e-signed business contracts securely and efficiently. Microsoft's PowerApps even let you automate those mundane, repetitive business processes to make them faster, less admin intensive and decrease human error. Why not set up a workflow so that your university's student application enquiries get automatically filed within Dynamics CRM and a PDF application form sent off for e-signature?
"Would this really benefit us?"
Picture this. You need to meet up with a prospective client about a potential business deal. You drive a couple of hours to their office. The meeting lasts another couple of hours. You drive home. That's a full day gone already. The meeting was successful, so the next day, you draw up a contract. You post this to the client for their signature. The client returns the contract with amendments. You make the changes and post the new contract. The contract is eventually signed and returned. This whole process has taken two weeks.
Now picture this. You need to meet up with a prospective client about a potential business deal. You set up a Teams virtual meeting. The meeting lasts a couple of hours. The meeting was successful, so you draw up a contract. You send this to the client for their signature via Teams. The client requests amendments and you collaborate within Teams to make these changes in real time. The client signs the contract using Adobe Sign and returns it via Teams. Instead of two weeks, you have sealed that major business deal in just one day.
Think of the time saved. The cost savings. The client's satisfaction. The reduced admin work involved. The benefits here are massive.
What next?
Now that you know about this great partnership between Adobe and Microsoft, and the amazing benefits this can bring to you and your users, you probably want to know how to get enabled for such solutions. This is where Pugh can help. Our strong partnerships with both Adobe and Microsoft mean that we can help you with the necessary licenses and subscriptions, setup and consultancy services or even if you just want more information. Get in touch and we will always be happy to help.
Below is the webinar recording of Adobe & Microsoft Productivity meets Creativity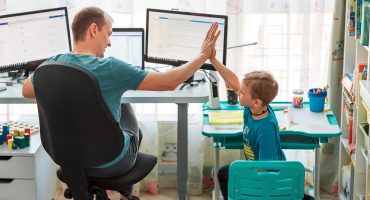 Last updated:1st May 2020
By now, most of us are settled into some sort of work from home routine. At the beginning, it's a case of getting things done, even if results aren't quite up to your usual standards. It's about compromising, and this is generally acceptable given the difficult circumstances. Then as time goes on, you start to want more...
Read more

»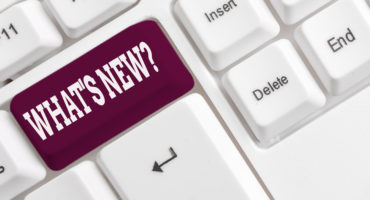 Last updated:26th May 2020
Don't miss out on May's What's New which includes a major release from Steinberg with Dorico 3.5, a limited time offer for the Jabra PanaCast, our newly launched My Pugh cloud portal, a new Campus Site License for TechSmith and new cost-effective additions to the Corel Graphic Suite family. We also bring you two groundbreaking new products to add to the Microsoft Surface portfolio as well as a monthly update to what's new in Microsoft 365.
Read more

»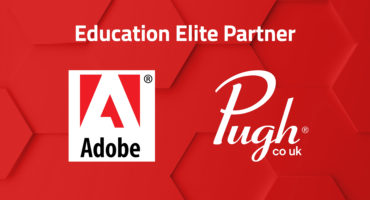 Last updated:30th January 2020
We are proud and honoured to be recognised as an Adobe Elite Partner and look forward to working even closer with Adobe to provide our customers with the highest standard of software solutions and customer service.
Read more

»