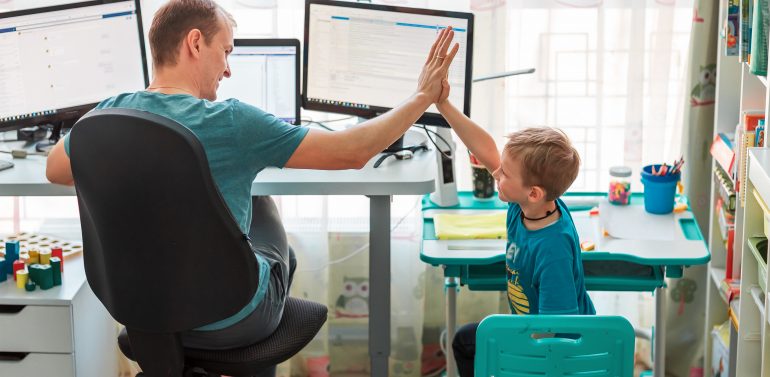 Don't settle for less when working or learning from home!
Last updated: 1st May 2020
Author: Mark Price, Pugh Computers Ltd, Technology Strategist for Modern Workplace
Want to improve your work/learn from home experience?
By now, most of us are settled into some sort of work from home routine. At the beginning, it's a case of getting things done, even if results aren't quite up to your usual standards. It's about compromising, and this is generally acceptable given the difficult circumstances. Then as time goes on, you start to want more, to want better results. You don't want to compromise anymore. Especially if you see remote working as a long-term vision. You want to start hitting the standards you were achieving from the office.
What you may not realise is that the tools are already out there to help you improve your working/learning from home experience, and when you discover and embrace these tools, you really do start to achieve more from home. In fact, you're likely to notice an increase in productivity when using these new tools compared to your usual office routine! The important thing to realise is that you don't need to compromise. Instead, it's a case of adapting to new tools and new ways of working.
Don't cut yourself off from those all-important phone calls
Just because you're not in the office, or your usual work environment, it doesn't mean you should miss out on those important phone calls. Even if you haven't got access to your work phone. Microsoft Teams offers a great platform to keep you in touch with colleagues, customers, suppliers, students and everyone else for that matter. You can seal critical business deals, perform student recruitment campaigns and check on staff and student welfare at a time when keeping in touch has never been so important.
As well as making free Teams-to-Teams calls, you can get set up with a Phone System license and Calling Plan to make external PSTN calls directly from Teams. Calling Plans cover international calling as well as domestic, with different minute allowances available. Direct routing offers an alternative solution if you want to use Teams with your existing third-party calling plans. What this all means is that you can start using Teams for your main telephone system, either as a short-term fix or a long-term solution.
A typical short-term fix could see you redirect all work calls to temporary Teams numbers so that users don't miss out on current business opportunities. A typical long-term solution could see you port all your existing numbers over to Teams so that users never miss a call again when out of the office. You can even run a pilot scheme to test with a subset of users before committing fully to Teams telephony. There is no correct way of doing things, it's a case of doing what's right for you and your organisation.
We are, in fact, in the process of implementing our very own Teams telephony system at Pugh and see it as a major step forward in our journey to become a true modern workplace. We have mirrored the functionality of our existing phone system including fully functional auto attendants, call queues and group call pickup policies. The benefits of Teams telephony are already evident, including out-of-office access, device flexibility and detailed reporting, even with all staff currently working from home.
Stay connected when you want, where you want, on the devices you want
Access to resources is one of the most common issues people have when working from home. Staff not being in the office can be a big stumbling block for organisations running everything on-premise. No access to work documents. Can't keep in touch with colleagues. Can't phone customers. These issues can all be overcome by using Microsoft Teams. However, we understand that not all business-critical applications are accessible through Teams or Office 365. For these instances, you could use Microsoft Azure or Remote Desktop Services.
With Remote Desktop Services, users can connect securely to your organisation's internal network or even directly to their own work PC! We have adopted this setup at Pugh, with all staff working from home using a combination of Office 365 cloud applications and a Remote Desktop connection via a secure VPN.
You could also use Microsoft Azure's cloud services as a solution. You can use Azure for pretty much anything you want, from running Windows 10 Virtual Desktops, to hosting cloud storage, to migrating your on-premise servers for easy remote access and maintenance. Benefits of using Azure include its availability and flexibility. Everything you and your users need is always at your fingertips, at any time of day, from virtually anywhere, on almost any device. You don't always need to be in the office anymore to stay productive. Instead, you can take 'the office' with you wherever you are (if that's what you want!).
Security is another key benefit of Microsoft Azure. Security is often cited as a reason not to move to the cloud, and you may feel that your resources are more secure on-premise and under your physical control. However, Microsoft's security tools are among the world's best and their enterprise-grade security is built into Azure and all its services, ensuring your data is kept highly secure in transit and at rest.
Enable these solutions with the right devices
To get the most out of your remote working solutions, you also need the right devices. It's no use having all these solutions set up if you haven't got a reliable home computer or you can't concentrate with all the noise at home.
Microsoft Surfaces and Lenovo laptops are fantastic options when it comes to computing devices. Not only do you get plenty of processing power and built-in storage, but you also get the portability, allowing you to get set up where you want. Too much going on in the kitchen? Don't worry, just grab your device and take it to the spare bedroom for some peace and quiet! Microsoft Surfaces have high-quality cameras, microphone and speakers built in, making them a great all-in-one solution.
Don't have the space to get set up anywhere else? Again, don't worry, just block out the distractions instead! Jabra have recently released their Evolve 2 Series of headsets, with excellent noise-cancelling functionality for staying focused. You can have that important meeting in your busy kitchen with a custom virtual background and a noise-cancelling headset, and the other meeting attendees wouldn't even know any better! Evolve 2 headsets are fully Teams-certified with built-in call control functionality for a simple plug-and-play experience.
Other devices you may want to consider for your home setup include a camera, speaker, keyboard, mouse, monitor and a dock to attach all these peripherals to your computer in just one easy connection.
What next?
Don't let working/learning from home hold you back! If you're still compromising on results, please contact Pugh and we can help you get set up with these solutions.
Useful Links
What's New April blog – Featuring Jabra Evolve2
Enable remote working with our Teams Quick Start Service
Redefine teamwork and collaboration with a modern meeting room!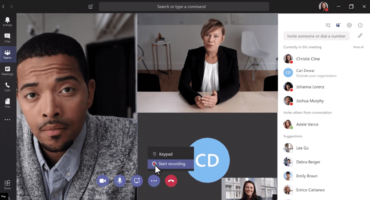 Last updated:12th March 2020
Given the current circumstances regarding the Coronavirus outbreak, businesses, educational institutions and third sector organisations around the UK are urgently assessing their ability to allow staff and students to work from home if needed.
Read more

»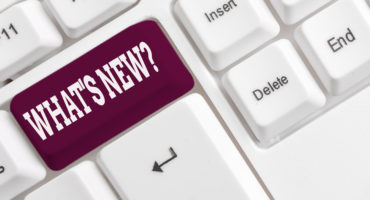 Last updated:28th April 2020
As we continue to adapt to changes in our working environments, What's New in April will keep you up to date with all the latest software and hardware releases. Jabra have introduced their world leading Evolve 2 headset series, we have become partners with wireless display specialists ScreenBeam, Corel have taken video editing to the next level with VideoStudio 2020, and we have What's New from Microsoft, featuring the latest Teams updates.
Read more

»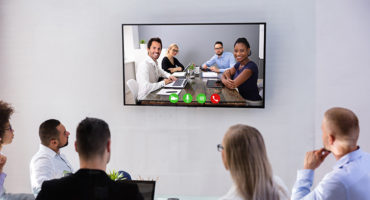 Last updated:11th February 2020
A meeting doesn't necessarily have to be held in a meeting room anymore. Meetings are now taking place more and more frequently in coffee shops, on trains, in huddle spaces or even at home, be it planned or ad hoc.
Read more

»