Adobe Firefly's Generative Fill is taking creative AI to a whole new level!
Last updated: 26th May 2023
In this blog, we look at Adobe's creative generative AI tool Firefly, its recently added Generative Fill functionality and how all this can be used in a practical setting within education.
What is Adobe Firefly?
Back in March, Adobe unveiled Firefly – their exciting new creative generative AI tool.
Firefly takes a simple natural language text prompt, for example 'a castle on a hill', and generates images for you right there and then in just a few seconds. It even offers you a few alternatives for you to pick your favourite. Plus, it gives you the option of being photo-realistic or in a graphic or artistic style, and you can even add filters and play around with the colours and lighting.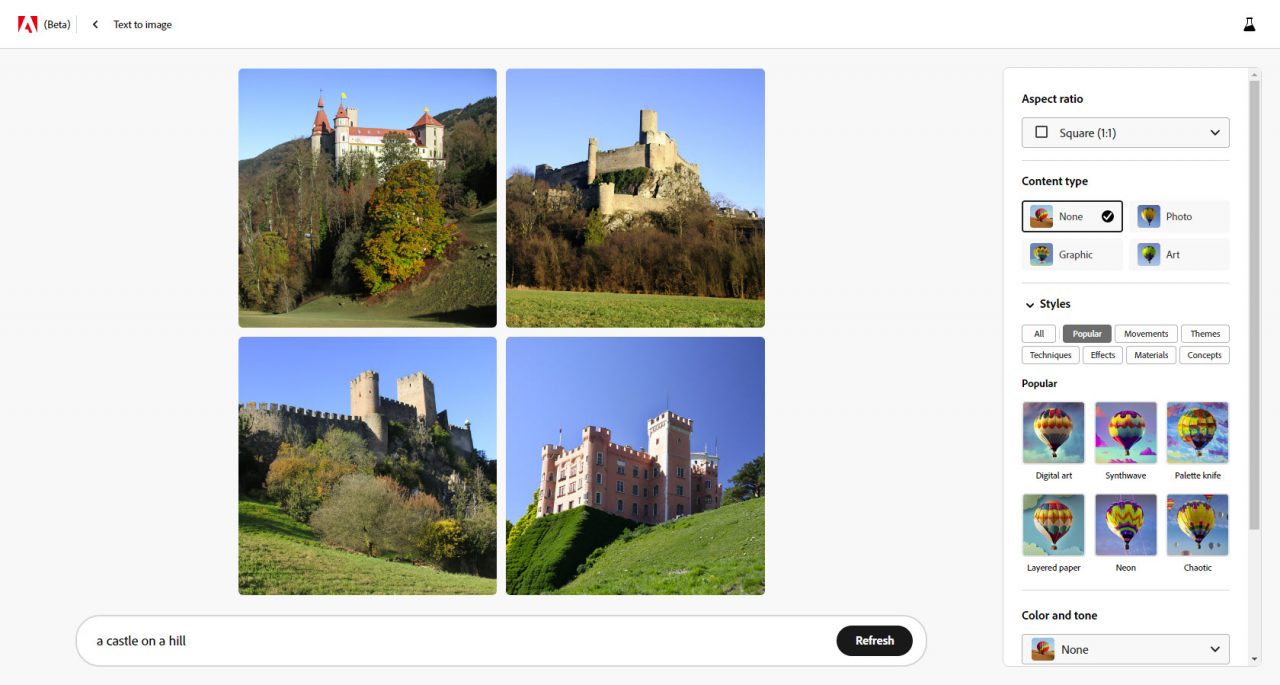 The images you see above are not existing photographs. They are completely new unique images generated by Firefly at the time of request. An important point to note, as stated by Adobe, is that Firefly "is trained on Adobe Stock images, openly licensed content and public domain content where copyright has expired". This gives you peace of mind that your generated images are royalty free.
What is Generative Fill?
In the last few days, Adobe have unveiled Generative Fill – a new part of Firefly that lets you modify images by changing the background, removing any unwanted aspects and even adding new things.
Remember my castle on the hill?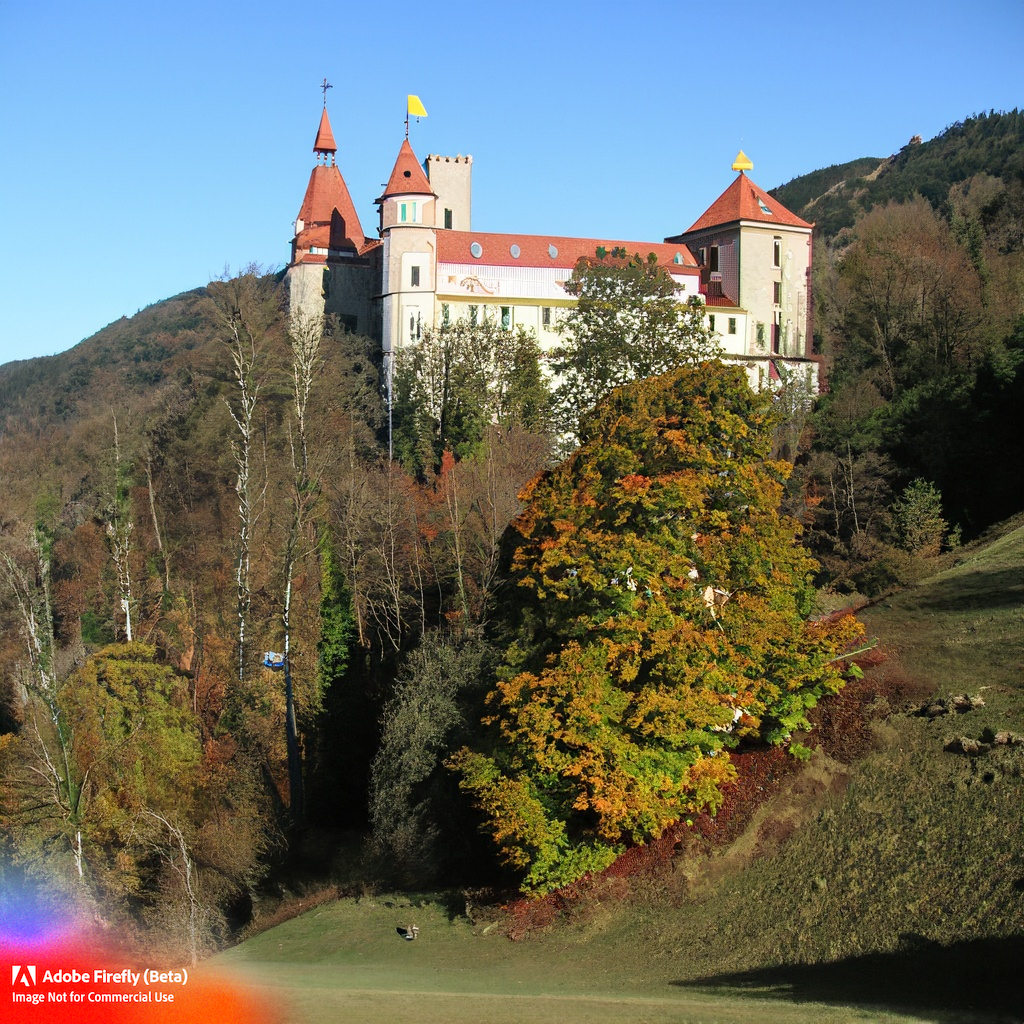 If you don't like that big tree near the front, how about a barn instead?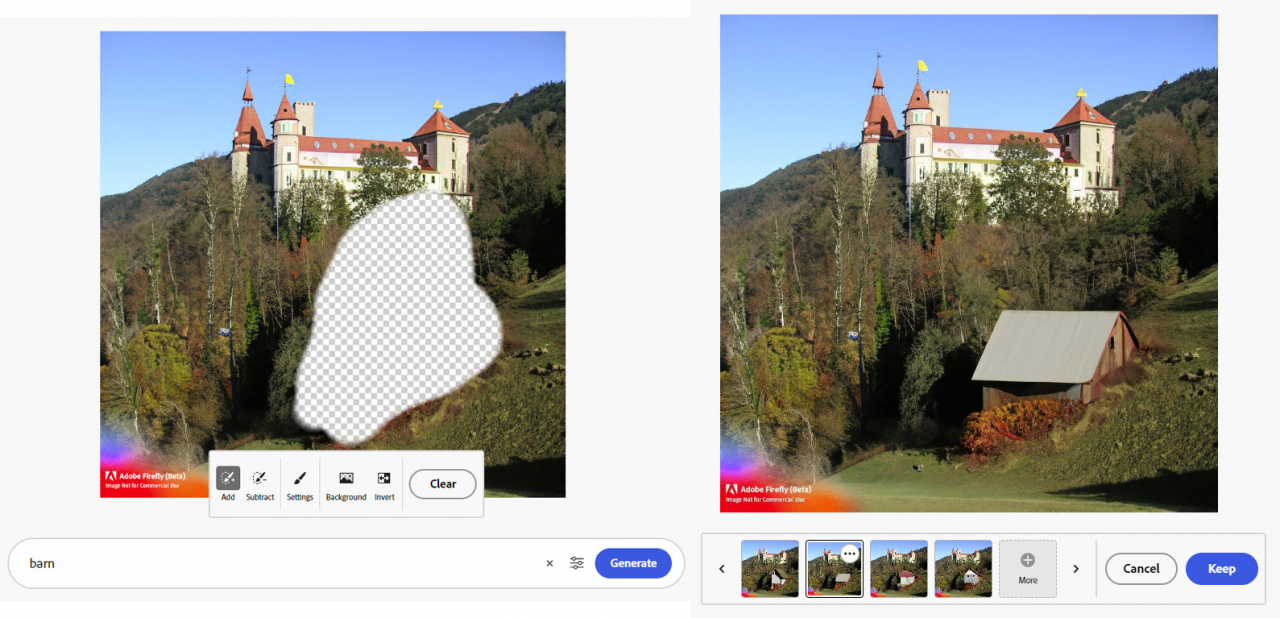 If you feel the sky's too boring, how about adding a helicopter?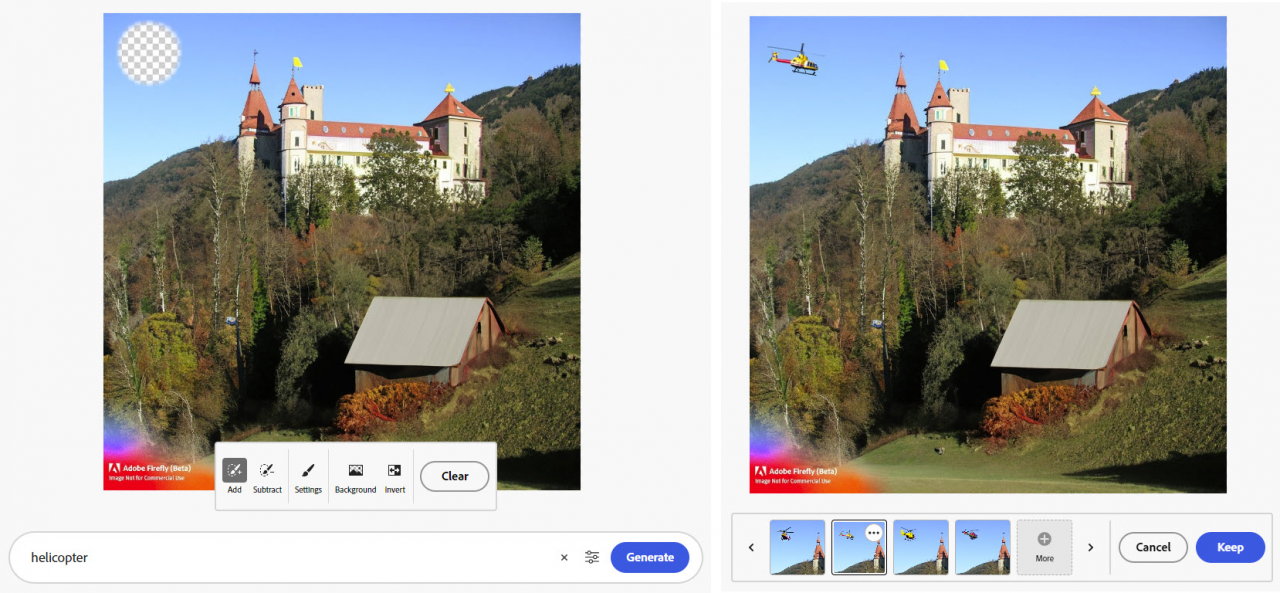 If you want to add another tower towards the back, no problem!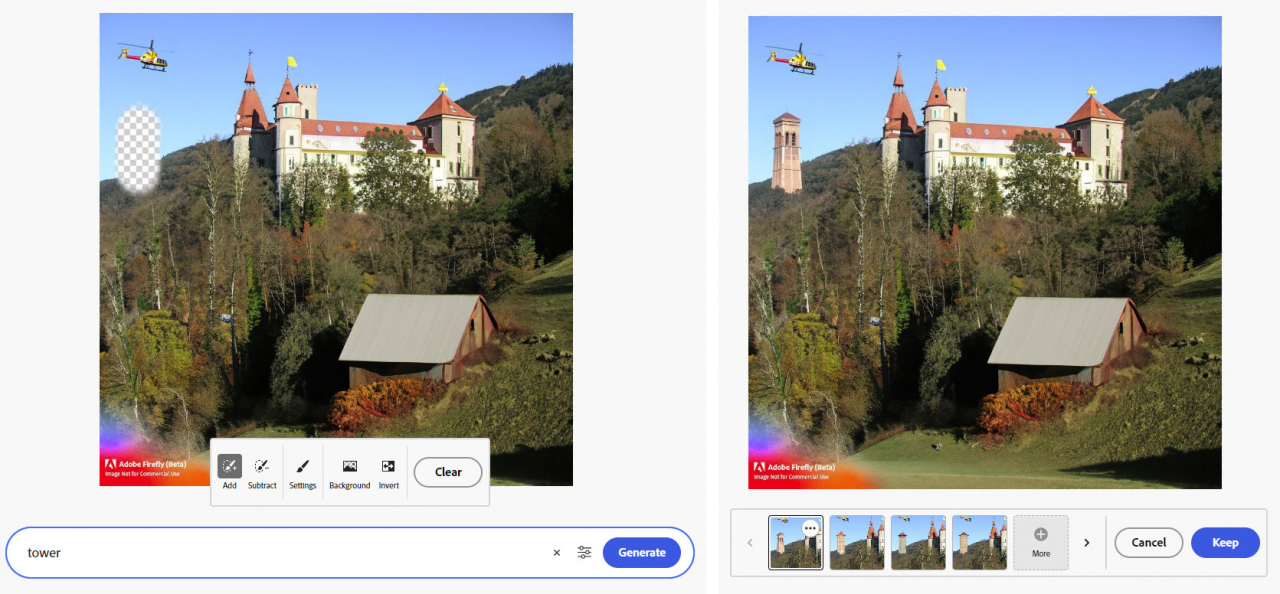 If you need to bring that field at the front to life, why not add some animals?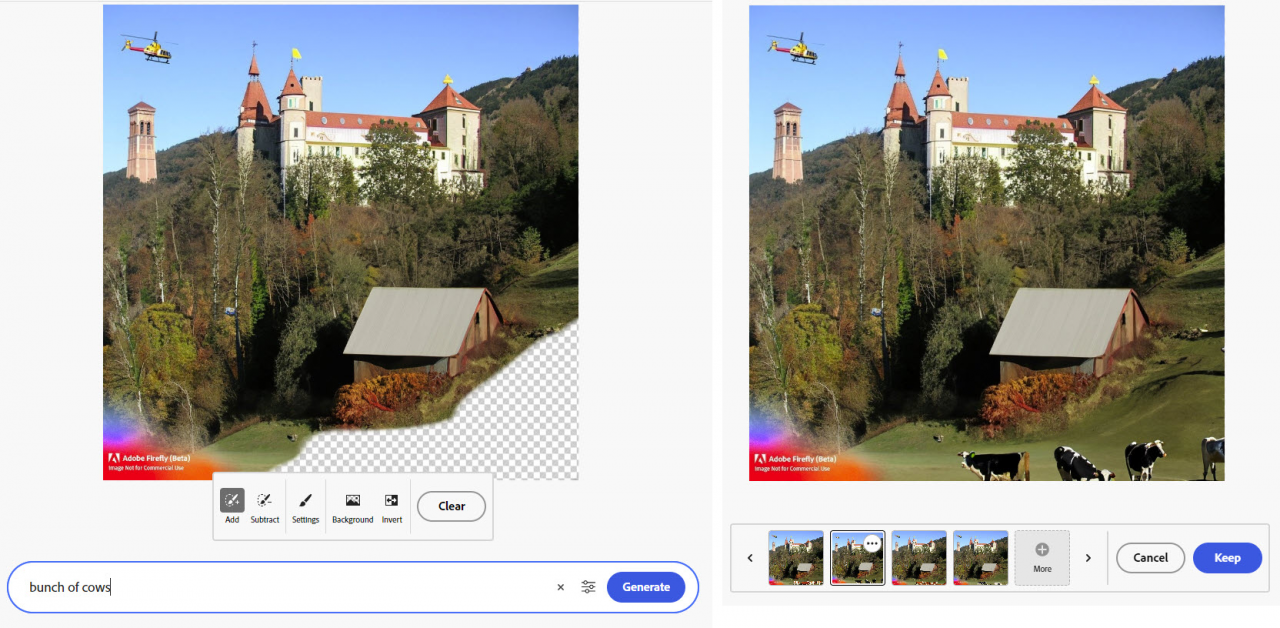 Whether it's an image you originally created using Firefly or a real photo you took, the power of Generative Fill is truly appreciated when you remind yourself that all the images above were edited by typing just a few words and using a few mouse clicks, and the results are incredible!
What can I use all this for?
There are many innovative ways you can use Adobe Firefly to bring your imagination to life. Whether you're a school pupil wanting to strengthen your English stories with descriptive images, or a further/higher education student wanting to see what the products you've designed look like in different settings, this all becomes possible with no specialist skills needed.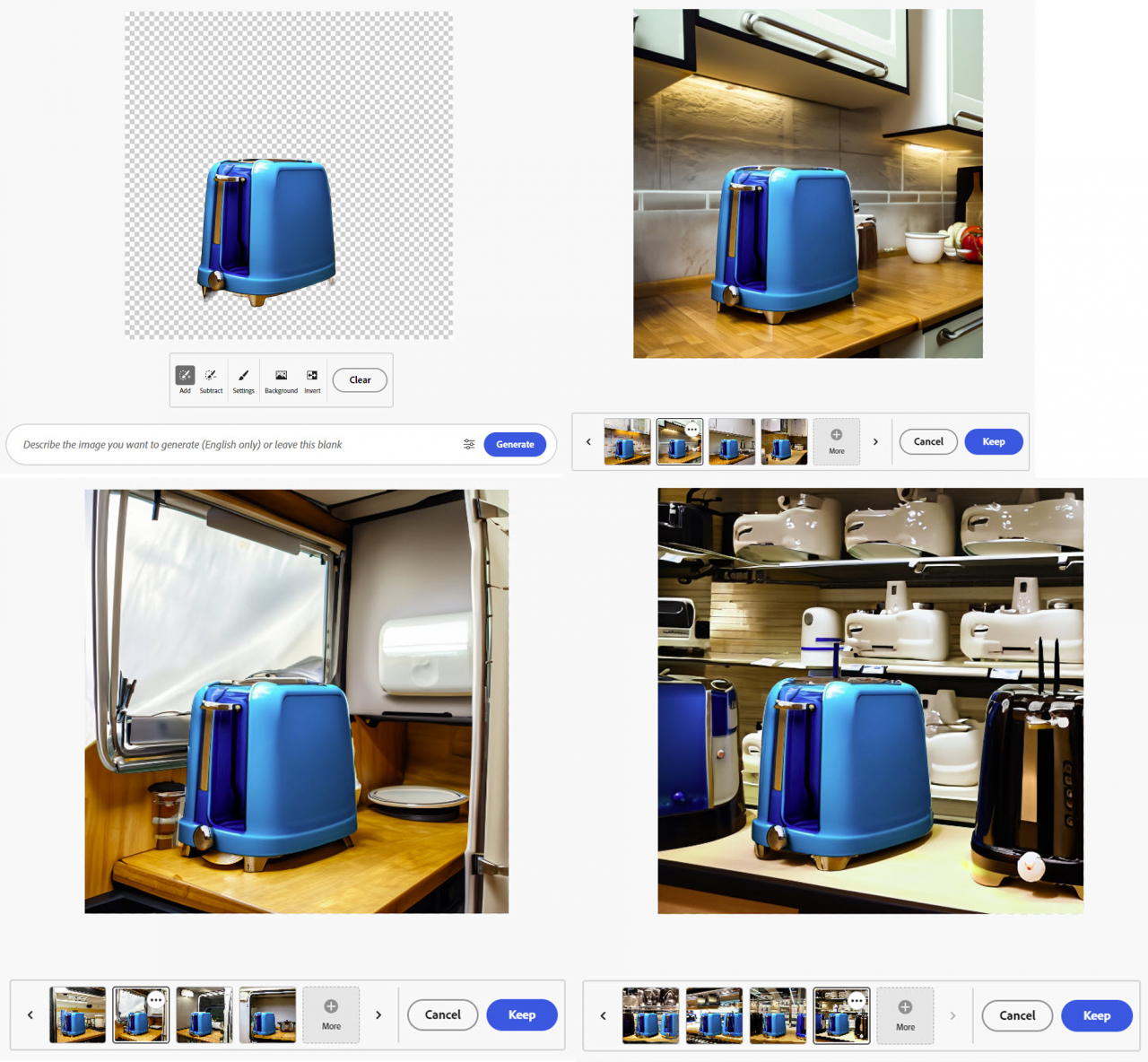 How can I start using Adobe Firefly today?
Adobe Firefly is currently in beta mode, and you can sign up and try it out yourself. So, although it's not yet widely available, it will eventually be integrated within your favourite Adobe apps. In the last few days, we've already seen Firefly's Generative Fill beta start to filter through into Photoshop, giving us a glimpse of its power in bringing your imaginative ideas to life and adding that extra little bit of wow factor!
We've all seen that AI developments are currently happening at a rapid pace, so be sure to subscribe to our newsletter for free today to stay up to date with the very latest news, updates and events, allowing you to start taking advantage of Firefly within your Adobe apps as soon as it becomes widely available!
As an Adobe Education Elite Partner and Platinum Certified Reseller, Pugh are your trusted Adobe experts. For more information or to start benefitting from Adobe solutions, please get in touch with our friendly team of experts today on 01974 200 201 / sales@pugh.co.uk.