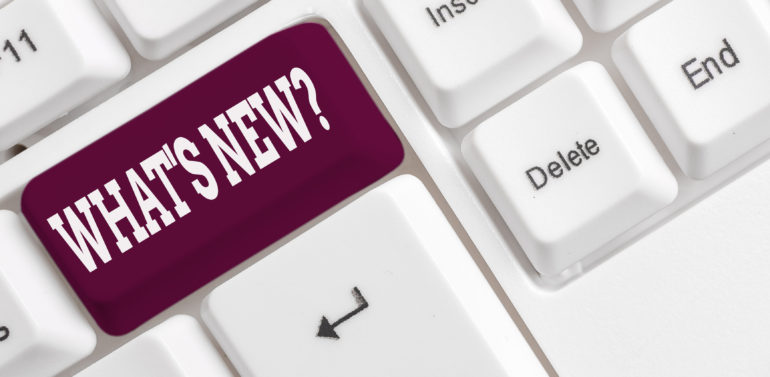 What's New – October 2020
Last updated: 29th October 2020
What's New October 2020 is packed with new products and updates! Microsoft add two new additions to their Surface Family, with the all new Surface Laptop Go and Surface Pro X. Adobe brought us their first ever virtual MAX Conference, with so many new updates including Adobe Illustrator on iPad and amazing Neural Filters in Photoshop, plus so much more! Don't miss out on our Adobe webinar where we will be covering all the MAX updates, Blended Learning and Adobe's new Welcome Pack. TechSmith have released the ever-popular Snagit 2021, Yealink continue a limited time offer to pilot blended learning tools and SMART introduce the 55″ to the MX Series as well as newly integrating Zoom to the interactive displays.
Microsoft Surface Laptop Go – Make the most of every day – working, learning, making video calls, and streaming favourite shows with the all-day performance and battery life of Surface Laptop Go. It's ultra-light and portable, with built-in HD webcam and 12.4″ touchscreen, plus a choice of must-have colours and premium materials – all at an exceptional value to make this your go-to laptop.
Keeps up with you all-day with up to 13 hours of battery life
Easy to carry – starting at 1,110 g. and just 15.69 mm thin
Run your favourite apps with a 10th Gen Intel® Core™ i5 processor
Look your best in any light on video calls with the built-in HD camera
Microsoft Surface Pro X – Built for the ways you work and connect, you'll be ready for anything with the thinnest Surface Pro. With blazing-fast LTE connectivity and built-in HD webcams backed by Studio Mics and Dolby® Audio™, Surface Pro X also features a stunning, virtually edge-to-edge 13" touchscreen and new choice of colours.
Stay in touch with ultra-fast, consistent LTE
Plenty of unplugged power with up to 15 hours of battery life
More screen space with virtually edge-to-edge 13" touchscreen
Keep it by your side—7.3 mm thin and starting at 774 g.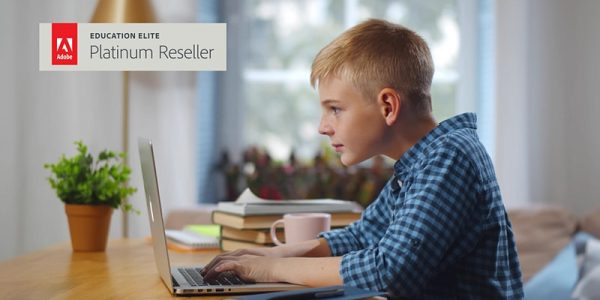 Join our Webinar: Unlock Creativity with Adobe's Blended Learning
Date: Tuesday 17th November 2020
Time: 10:30am – 11:15am
Speaker: Tom MacIldowie, Education Business Architect at Adobe
Come and join us as Pugh and Adobe team up once again to bring you the very latest developments. We will be joined by Adobe's Education Business Architect Tom MacIldowie who will provide insights into how Adobe enable blended learning with named user licenses, and what benefits this brings to schools.
We will also cover all the major updates from Adobe MAX 2020 and discuss Adobe's Welcome Packs, which give you all the resources you need to unlock creativity across all your subject areas and departments.
The webinar will be interactive, giving you the opportunity to ask questions throughout. It will also be recorded so that you can share it with colleagues and watch it again at any time.
Adobe MAX 2020 – The Creativity Conference Updates
This year, Adobe brought us their first ever virtual, global Adobe MAX Conference. With 350+ sessions and hundreds of inspiring speakers, MAX 2020 was an amazing event. You can still experience this global celebration of creativity by viewing the best of the sessions on demand. Catch-up with MAX on-demand here.
What's New for Adobe Creative Cloud 
Here is a summary of all the new releases launching at Adobe MAX across all of our Creative Cloud products.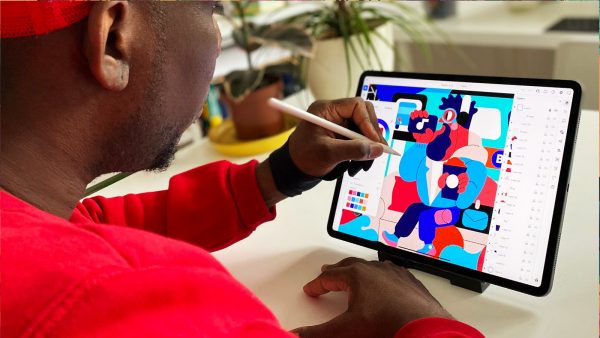 Adobe Illustrator on iPad – Adobe are excited to bring you one of the largest transformations Adobe Illustrator has seen. In addition to several desktop updates, after much anticipation Adobe bring you the inaugural release of Illustrator on the iPad.
Create logos, illustrations, and graphics with the precision of vectors and the freedom of Apple Pencil and the iPad
Easily create beautiful symmetrical designs, tiled patterns, and more with Mirror Repeat, Radial Repeat, and Grid Repeat.
Keep track of all your versions with cloud documents that save automatically, and access them anywhere – even offline.
Let Illustrator auto-extract colours from an image or colour palette and apply them to your design.
Adobe Photoshop gets AI Enhancements – NEW Neural Filters is a new workspace in Photoshop with a library of filters that dramatically reduces difficult workflows to just a few clicks using machine learning powered by Adobe Sensei. Neural Filters is a tool that empowers you to try non-destructive, generative filters and explore creative ideas in seconds.
Use simple sliders to automatically colorize a scene, remove scratches, or change someone's expression, age, or pose.
Select the sky in an image and replace it with a sky of your choice,
Find tools and see feature demos as they apply directly to your project – all without leaving the app – with the improved Learn and Help menu.
Pick up where you left off—your brushes now sync automatically across desktop and iPad.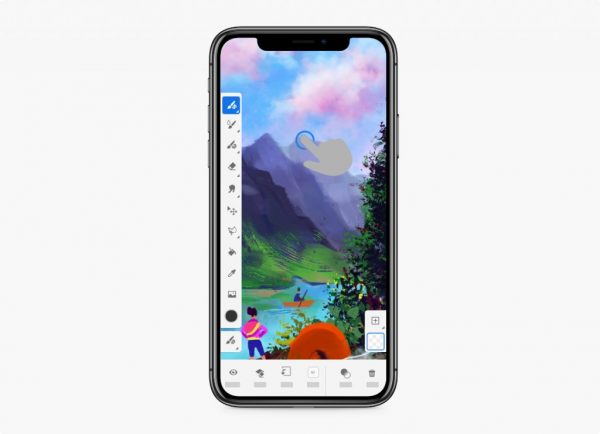 Adobe Fresco now available on iPhone – Fresco already supports iPads and PCs, but the iPhone will support the same docs and a simplified app for the smaller screen. Other features for Fresco include adjusting how the stylus responds to changes in pressure and more controls.
Easily add textures, colours, patterns, and other visual elements within the boundaries of a shape or illustration with clipping masks.
Access your version history and respond to reviewers' comments inside Adobe Fresco on iPad and Windows.
Design with text by adding and editing text layers. Use your own fonts or offerings from Adobe Fonts.
TechSmith Snagit 2021 – Snagit 2021 introduces improved creation tools and enhanced video performance. This new release builds on four of Snagit's most powerful features: Templates, Themes, Create Video from Images, and the Simplify Tool. These improvements make it easier than ever before for users to create customized professional visuals for their organisations.
Convert your screenshots into simplified graphics that allow for easy-to-follow instructions and enable the reader to get to the point quickly.
Customize pre-made layouts right within Snagit to transform standard screenshots into visual documentation, tutorials, and training materials in no-time.
Use the new Offset Magnify tool to call attention to important details.
Talk and draw over a series of screenshots to create a quick "how-to" video or GIF with improved performance for better viewing experience.
Campus Site License Available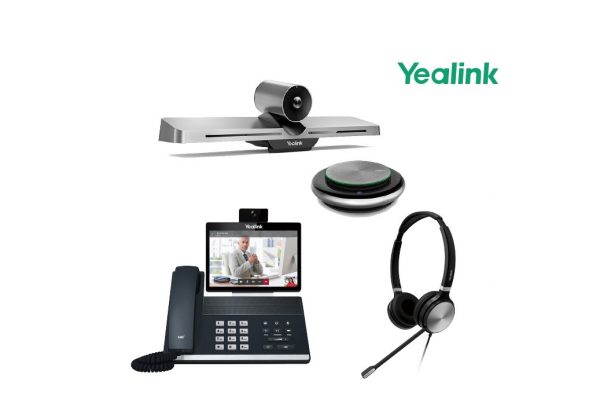 Yealink Limited Time Pilot Offer – Yealink currently have a limited time offer for you to pilot their blended learning tools. This offers a significant saving for any two of the listed Working From Home (WFH) devices (limited to one per device model). Pilot offers also available for Meeting Room Systems.
SMART Board MX 55″ Interactive Boards – The new 55″ SMART Board® MX interactive display provides even greater flexibility when it comes to installation. The 55″ SMART Board MX series is an affordable solution for any space, including breakout rooms, collaboration spaces and mobile applications. Designed and built to last, the MX series is now available in 55″, 65″, 75″ and 86″ sizes, making it a flexible and affordable solution for any space.
The SMART Board® MX series delivers all the essentials in one affordable package. iQ Android™ embedded computing puts everything at your fingertips, from whiteboard functionality to teaching a lesson to browsing the web. HyPr Touch™ with Advanced IR makes writing on the MX super smooth and twice as accurate. It also comes complete with free learning software.
Zoom App now available on SMART – The Zoom app is now in the iQ App Store! Who knew Zoom was going to be the new normal? Now your SMART Board can help keep students engaged, whether they're in the classroom, remote, or both! Continue to teach using the tools and workflows you're used to like pens, inking, touch and gestures instead of being limited to a computer mouse – SMART Board provides the natural feel of every day teaching, even in a virtual environment.
What's New Microsoft 365 –  Microsoft recap some of the biggest news to come out of Microsoft Ignite 2020 including the general availability of Tasks in Microsoft Teams, what's new with Microsoft Endpoint Manager, and the general availability of Endpoint Analytics, security updates for Microsoft Defender, and Compliance Manager, and more!
0:00 – Welcome to the latest episode of What's New with Microsoft 365
0:37 – Tasks in Teams
2:00 – Together mode – scenes
2:47 – Breakout rooms
3:18 – Meeting extensions
3:49 – Line-of-business branding
4:04 – Bulk policy assignment
4:26 – Admin management
4:40 – Microsoft Endpoint Manager: Microsoft Tunnel
6:05 – Microsoft Endpoint Manager: Virtual endpoints
7:02 – Microsoft Endpoint Manager: MacOS and iPad
8:12 – Microsoft EndPoint Manager: Availability and additional reading
9:02 – Microsoft Endpoint Manager: Endpoint Analytics
11:22 – Productivity Score: Endpoint Analytics
11:36 – Productivity Score: New categories
12:55 – Microsoft Defender
13:18 – Compliance Manager
13:48 – Azure Active Directory Application Proxy
14:25 – Outlook for Mac
Extensis Suitcase Fusion – Adobe just released their latest Creative Cloud update for 2021, making it easier than ever for designers to bring their dreams to life. But if you have to constantly stop what they're doing to look for fonts, that makes it harder for them to create their best work. That's why Extensis are excited to announce a new version of font manager Suitcase Fusion. Open any file, and Suitcase Fusion will make sure your fonts are there.