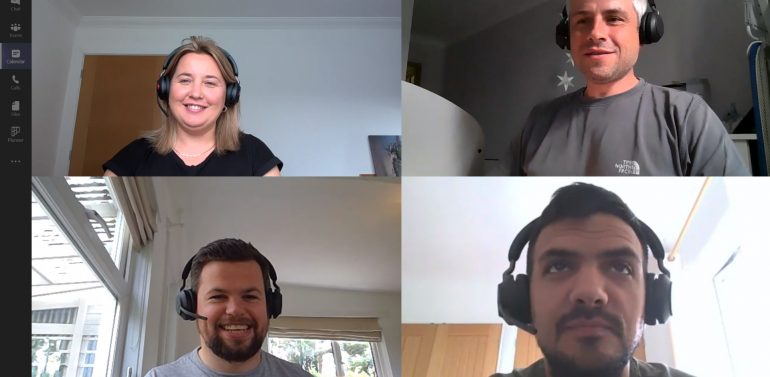 Built Upon Trust, Honesty & Respect | Pugh Computers
Last updated: 22nd October 2020
Author: Mark Price
As we continue to gain insights into Pugh Computers, this month we meet their sales team and discover how they work. We also meet Relationship Director Barry Lewis and learn about his executive responsibilities as well as his role as Team Leader.
Pugh's ethos is built upon trust, honesty and respect. Pugh's Sales Account Managers do not simply try and sell the most expensive or most extravagant products, and there are no sales scripts or hard selling involved. Instead, they build meaningful relationships with their customers, understand their customers' needs and use their expertise to develop carefully planned solutions.
Although Pugh do have structured business processes in place, they also place great trust in their Account Managers to develop and manage their own relationships with their customers. This approach allows for a more personal connection to be formed which is appreciated and respected by customers. With each customer having a dedicated Account Manager, this mutual respect sees strong, long-standing relationships develop.
Playing a key part in making this approach successful is Pugh's Relationship Director Barry Lewis. As well as developing and managing strong relationships with key suppliers, Barry is also responsible for managing Pugh's enterprise customer accounts. As a Director, Barry also plays an integral part in the management and decision-making of the company at an executive level.
However, equally as important to Pugh's success is his role as Team Leader, which sees Barry take responsibility for ensuring the positive wellbeing of staff. Pugh's staff retention figure is very impressive, with their current average length of service being 16 years. This is a testament to Barry's work in creating a positive and healthy work environment for Pugh's close-knit team.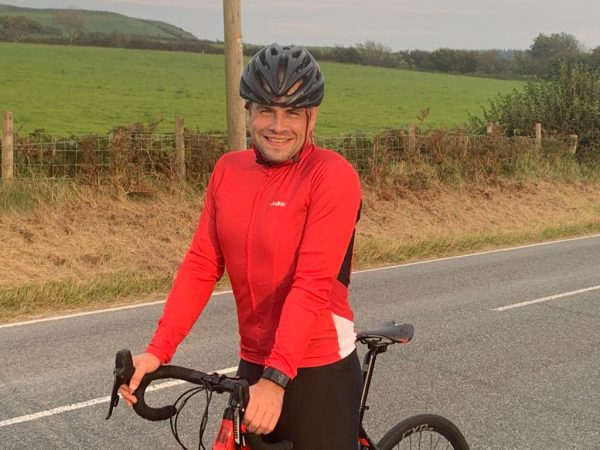 Barry Lewis, Relationship Director & Team Leader
Joined the team in 1999 and is now into his 22nd year at Pugh
Everybody has faced some major challenges recently. At Pugh, we are very fortunate that we can all work from home during these periods. We are lucky that with modern cloud telephony and virtual meetings, we have been able to stay in touch with each other, our customers and our suppliers. Teamwork and collaboration have been key in maintaining Pugh's strong performance during the work-from-home period. It also feels great that we have helped enable these technology solutions for so many others, giving them the platform to overcome their own challenges and remain productive.
However, I feel that my role as Team Leader has never been so important. With staff working from home and in isolation from the rest of the team, looking after staff welfare is a priority. I have been checking in on staff regularly and making sure to have those quick conversations that we would normally have in the office. It makes it so much easier to stay connected when we can continue to see and hear each other.
Flexibility has also been crucial. As a family man with two young children, I am fully aware of the struggles staff can face when trying to juggle work and personal life. We respect our team's personal lives and offer flexibility for anybody who may be struggling with the standard working hours. In fact, when it comes to helping the local community, we actively encourage our staff to get involved and our flexible working options support this. At Pugh, we truly believe that a happy workforce leads to happy customers!
This article was first published by EGO Magazine October 2020. 
The EGO® in "Aberystwyth & Aberaeron EGO®" stands for Economic Growth Opportunity and we believe that the magazine helps stimulate economic growth in both towns and their surrounding areas by encouraging people to spend their money locally. We also hope our name suggests that Aberystwyth and Aberaeron should have more of an ego and shout a lot louder about what they have to offer! At the EGO® we believe that Aberystwyth and Aberaeron punch well above their weight, and should be proud of doing so. 
Useful Links
EGO December 2020 – Pugh's Worldwide Partners
EGO November 2020 – Technical Team, Elfed Jenkins and Mark Price
EGO October 2020 – Relationship Director, Barry Lewis and Sales Team
EGO August 2020 – Marketing Team, Chris Jones and Jamie Owen
EGO July 2020 – Technical Director, Eifion Evans
EGO June 2020 – Sales and Operations Director, Dylan Davies
EGO May 2020 – Managing Director, Jeffrey Pugh