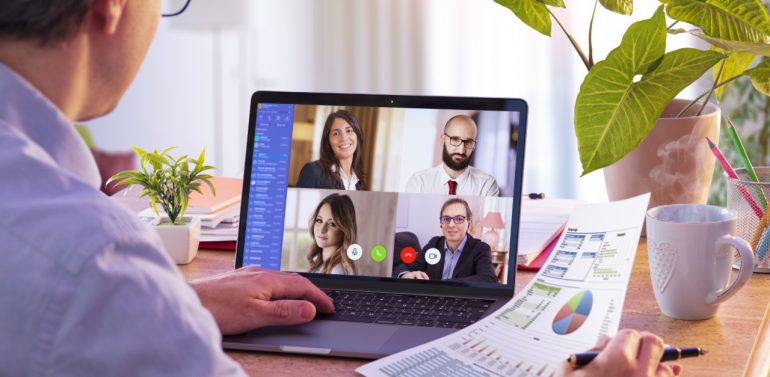 Driving Innovation in Ceredigion & Beyond | Pugh Computers
Last updated: 1st July 2020
Author: Mark Price
As we continue to follow Pugh's journey from the very beginning through to both providing and adopting today's modern workplace technology solutions, this month we take a peek behind the scenes at the extraordinary lengths Pugh go to bring their customers the very latest technology innovations, and we discover that at Pugh, a sale really is much more than just a sale.
Pugh's long-standing Technical Director Eifion Evans was due to visit Las Vegas this month, to attend Microsoft Inspire; Microsoft's annual worldwide partner conference. Pugh's commitment to attend these key partner events brings great benefits, from meetings with executives to gaining insights into the very latest, and even future, technology innovations. It is not just Pugh themselves that benefit from such events, but their customers too, with the skills, knowledge and ideas gained by the Pugh team allowing them to offer their customers the very best and most effective technology solutions. Rather fittingly, although Eifion couldn't travel to America, it is those exact technologies that are allowing this year's event to continue to happen virtually.
When it comes to providing these solutions, Pugh's sales team is not your typical sales team. Pugh pride themselves in building their customer relationships upon trust, by being honest and approachable. Many companies treat a product sale as the end point of contact with a customer, but at Pugh, this could not be further away from the truth. It is in fact the start of a journey they make together to ensure customers get maximum value from their investments.
We live in a period where everybody is becoming very conscious of waste, and this also applies to the technology industry. Pugh offer on-going lifecycle management for their customers to maximise usage and to ensure they get the full benefits from their software, hardware and services. Eifion and his team regularly visit key customers to review their technology setup, understand their pain points, and work together to produce a strategy to truly better themselves. Even with the current travel restrictions, Pugh have continued this service remotely; meeting with customers virtually using Microsoft Teams video conferencing.
Given their impressive customer and staff retention figures, Pugh's sales ethos combined with their passion to drive technology innovation is clearly a winning formula!
Eifion Evans
Technical Director Pugh Computers Ltd
Like most of our team, I have been with Pugh for quite a while now. In fact, I am in my 25th year after starting with Pugh back in 1995. Over these years, my skills, knowledge, and experience have had to develop considerably, especially when it comes to Microsoft cloud technology. My role involves aspects of both business management and technical services, with technology strategies and lifecycle management featuring heavily in my day-to-day tasks.
Helping our customers to develop their technology strategies has been particularly important during the current work/learn from home period, with education, corporate and third sector organisations all having to adapt quickly. We have helped businesses roll out cloud telephony solutions to carry on making and receiving calls on any device, and helped enable blended learning environments to allow school teachers and pupils to connect in a safe manner, no matter where they are based.
At Pugh, we are proud to offer local aspiring professionals with opportunities for quality, skilled, long-term careers, and once part of the team, there is never a shortage of personal training, skills development, and promotion opportunities. When you factor in our fast-paced IT industry and the world-leading technology companies we partner with, there is never a dull day at Pugh!
This article was first published by EGO Magazine July 2020. 
The EGO® in "Aberystwyth & Aberaeron EGO®" stands for Economic Growth Opportunity and we believe that the magazine helps stimulate economic growth in both towns and their surrounding areas by encouraging people to spend their money locally. We also hope our name suggests that Aberystwyth and Aberaeron should have more of an ego and shout a lot louder about what they have to offer! At the EGO® we believe that Aberystwyth and Aberaeron punch well above their weight, and should be proud of doing so. 
Useful Links
EGO October 2020 – Barry Lewis and Sales Team
EGO August 2020 – Marketing Team, Chris Jones and Jamie Owen
EGO July 2020 – Technical Director, Eifion Evans
EGO June 2020 – Sales and Operations Director, Dylan Davies
EGO May 2020 – Managing Director, Jeffrey Pugh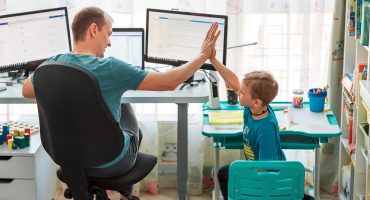 Last updated:1st May 2020
By now, most of us are settled into some sort of work from home routine. At the beginning, it's a case of getting things done, even if results aren't quite up to your usual standards. It's about compromising, and this is generally acceptable given the difficult circumstances. Then as time goes on, you start to want more...
Read more

»