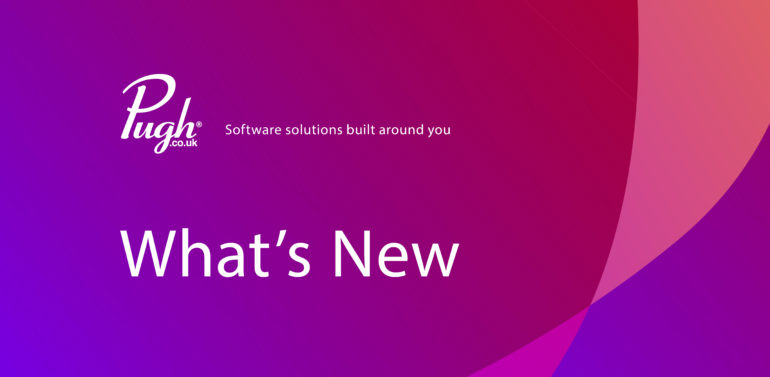 What's New – November '17
Last updated: 20th November 2017
Take a look at November's 'What's New' and don't miss out on major new releases and updates from Adobe, TechSmith, Nero, Steinberg and Veritas
Avid Sibelius 8.7.2 – Includes a maintenance update to Sibelius 8 that brings improvements to several areas of the program and enhancements to the recently released Sibelius | Cloud Sharing Dashboard and Viewer including advancements to Key Signature and Instruments Changes
Special Barlines
Enhancements to Cloud Sharing
General Improvements
Adobe Creative Cloud – There are five brand new 1.0 apps coming to Creative Cloud across Design, Video and Photography, a brand new photography service and 3 new photography offerings, plus major updates to all the existing CC apps on Desktop and Mobile
New Photography App
Adobe Lightroom CC – the cloud-based photo service for people who love photography. Create incredible photos anywhere with the all-new Lightroom CC and 1TB of cloud storage, and get powerful editing features on any device in a new, easy-to-use interface
New Design Apps
Adobe XD – go from concept to prototype faster with Adobe XD, the all-in-one UX/UI solution for designing websites, mobile apps, and more. With smooth, powerful performance, it's easy to deliver experiences that work and feel as good as they look on any screen
Adobe Dimension – (formerly Project Felix) makes it easy for graphic designers to create high-quality, photorealistic 3D images. Composite 2D and 3D assets to build product shots, scene visualizations, and abstract art
Adobe Spark – makes it fast and easy to create graphics, web pages, and video stories anywhere. And Adobe Spark with premium features – now part of any Creative Cloud plan – lets you add your brand to make anything you create uniquely yours
New Video App
Adobe Character Animator – create a 2D character and make it come alive. Character Animator CC copies your facial movements so your characters act – and react – realistically
Adobe Photoshop – if you can think it, you can make it with Photoshop, the world's best imaging and design app. Create and enhance photographs, illustrations, and 3D artwork. Design websites and mobile apps. Edit videos, simulate real-life paintings, and more. It's everything you need to make any idea real.
Adobe InDesign – Industry-leading page design and layout app lets you create, preflight, and publish beautiful documents for print and digital media. InDesign has everything you need to make posters, books, digital magazines, eBooks, interactive PDFs, and more
Adobe Illustrator – Industry-standard vector graphics app lets you create logos, icons, drawings, typography, and illustrations for print, web, video, and mobile.
Adobe Premier Pro – turn raw footage into flawless productions with Premiere Pro CC, the industry-leading video editing software. Whether you're just starting out or a seasoned pro, you can edit, adjust colour, refine audio, and more – all in one seamless, integrated workflow.
Adobe Stock – provides designers access to 90 million high-quality, curated, royalty-free photos, vectors, illustrations, videos, templates, and 3D assets for all their creative projects. Built right into your favouite Adobe desktop apps, such as Photoshop CC, Illustrator CC, and InDesign CC, you can search, browse, and add assets to your Creative Cloud Libraries, and get instant access to your assets across desktop and mobile devices.
TechSmith Snagit 2018 – the newest version of Snagit offers users even more powerful and easy-to-use tools to quickly communicate complex ideas and processes – making your communications more effective and easy to understand. You can even extract and edit text from your image captures!
Grab Text
Smart Move
Text Replace
Improve Video Capture
Nero Platinum 2018 Suite – wherever you go or stay, your life is digital. Photos, videos, movies, and music on PC, smartphone, tablet, and smart TV: Who should manage and keep an eye on everything? With Nero Platinum 2018, you can reliably manage your everyday digital life – both at home and on the move.
Includes 6 strong applications turn your Windows PC into a powerful workstation
Nero Video 2018 – Import, Create & Edit
Nero Burning ROM 2018 – Burn, Copy & Archive
Nero MediaHome 2018 – Organise, Play & Stream
Nero Recode 2018 – Rip & Convert
Nero BackItUp 2018 – Secure, Encrypt & Compress
Music Recorder – Stream & Download
Steinberg WaveLab 9.5 – introduces many improvements for mastering and editing workflows as well as carefully selected features for audio refinement and polishing. Ranging from a top-notch Spectrum Editor to the new restoration plug-in suite to the unique Audio Inpainting technology alongside a redesigned and enhanced plug-in set – WaveLab 9.5 is a quantum leap in audio quality
Modern Spectrogram
Brand-new Wavelet Display
State-of-the-art Spectrum Editor
Patent-pending Audio Inpainting technology
Veritas NetBackup 8.1 – delivers choice and confidence to the multi-cloud with 40+ certified public cloud connectors. With NetBackup™ CloudCatalyst, backups to the cloud are deduplicated with the fastest performance in the industry, dramatically reducing the time and cost associated with cloud storage and eliminating the need for 3rd party cloud gateways
Modern protection for Big Data, Hyperconverged, and Open Source workloads
Greater than 50% faster backups with NetBackup Accelerator for Dell EMC Isilon
Instantly access Oracle databases directly from backup storage with NetBackup Copilot
Easier, more flexible deployment options and hardened network security
[magazine]