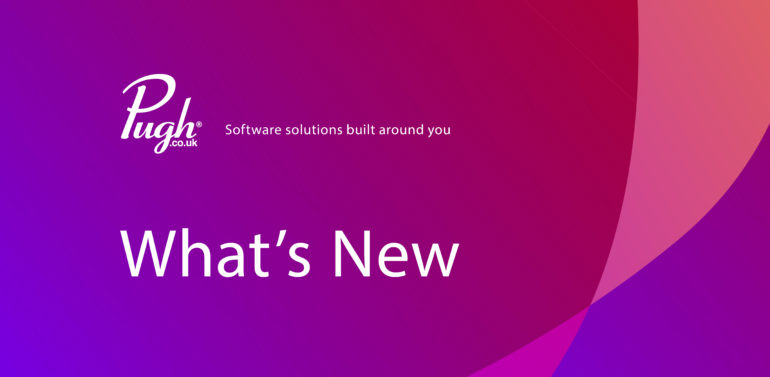 What's New – October 2017
Last updated: 3rd October 2017
Don't miss out on October's 'What's New' with major changes to Microsoft Education Licencing as well as a host of new products from Mindjet, QSR, Parallels, Avid, Corel, TechSmith, VMware and Sophos.
MindJet MindManager 2018 for Windows – puts you in command of the information surrounding your work, business and world – instead of controlled, confused or overwhelmed by it. With ground breaking new ways to visually capture, process and share knowledge, it's the most robust, powerful MindManager version yet – enabling you to think more clearly, work faster and get more done than ever before.
Turn mental & digital clutter into actionable clarity
Work like your brain does: quickly and dynamically
See the big picture and little details in one view
Stop things from falling through the cracks
QSR Interpris – the most intuitive data analysis software designed to work with both open and closed-ended survey responses. After extensive consultation with public sector departments across the globe to understand the challenges in organizing and reviewing public consultations and engagement survey data. The result is Interpris – easy-to-use and powerful survey analytics software purpose-designed for public consultations and engagement.
Import survey data easily
Set up your own themes for discovery
Visualise data
Produce robust, evidenced-based findings
Parallels Desktop for Mac Business Edition – the ideal solution for any work environment, from education to financial services, technology, consulting, or healthcare. It allows users to easily integrate Mac® computers into a business environment. Reduce costs and accelerate user satisfaction and productivity by allowing employees to work with Windows and Windows applications on Mac computers.
Built on the #1 solution to run Windows on Mac, Parallels Desktop® for Mac
Advanced security features to maintain corporate compliance
Easy to manage with single key deployment and centralized management
Designed for employee productivity and performance
Avid Sibelius 8.7 – the new version delivers enhancements to Sibelius, including Sibelius | Cloud Sharing, a revolutionary way to share music online. Leveraging the power of Sibelius | Cloud Publishing and running on the Avid MediaCentral Platform, this groundbreaking technology enables you to send Sibelius scores to the cloud for rendering that can be displayed in any web browser, posted on social media, and embedded in webpages and blogs, to be viewed by anyone, on any device
Corel Roxio Creator® NXT 6 – re-designed to easily capture, copy, convert, edit, burn, and share media, with 15+ Roxio applications for all of your creative projects. Record your screen and capture video, layer in effects, even finesse photos and audio. Copy, burn your media to disc, save as popular formats or share online
NEW User Interface: all the tools you need, in one place
NEW MultiCam Capture: video capture and screen recording software
ENHANCED Video editing software
o NEW Motion Tracking
o NEW Track Transparency
o NEW Convert 360 video to standard video
Sophos Mobile 7.1 – you can manage the Sophos Secure Email and Secure Workspace container apps without having to manage the mobile device itself. This makes it easy to provide access to corporate emails and documents while the users' privacy remains protected.
Search Improvements
Improved Device Management
General Usability Enhancements
TechSmith Snagit 2018 – the newest version of Snagit offers users even more powerful and easy-to-use tools to quickly communicate complex ideas and processes – making your communications more effective and easy to understand. You can even extract and edit text from your image captures!
Grab Text
Smart Move
Text Replace
Improve Video Capture
TechSmith Camtasia 9.1 – the latest version of Camtasia opens up all-new possibilities for creating videos. It gives you a powerful, simple, and fun way to edit videos without being a video professional. With a 64-bit version, up to 4k editing on the canvas, and a modern look, Camtasia is even more suited to help you quickly create great video content.
Faster Rendering
Drag-and-Drop Editing
PowerPoint Import
TechSmith Motion
TechSmith Capture
VMware Workstation 14 – takes virtualization to the next level with the broadest operating system support, rich user experience, a comprehensive feature set and high performance. VMware Workstation Pro is designed for professionals that rely on virtual machines to get their job done.
Updated OS Support
New Networking Controls
Improved vSphere Support and Integration
VMware Fusion 10 –  takes virtualization on the Mac to the next level with powerful features designed for advanced users, developers and IT admins. With leading edge desktop virtualization features and added cloud capabilities, VMware Fusion Pro delivers powerful virtual machines, superior performance and enhanced usability
Fusion REST API
Updated Networking Controls
Enhanced User Interface
Microsoft Education Licensing – Microsoft have announced major changes to their Educational Licensing which will commence the 1st October 2017. These changes combine capabilities across Office 365 for Education, Windows 10, Enterprise Mobility + Security, and Minecraft: Education Edition, to provide students, faculty, and staff everything they need to create and work together securely in the classroom.
Take a look at our blog for more information regarding these changes www.pugh.co.uk/microsoft-blog/
Click here to visit blog from Microsoft
Microsoft Office 365 October Updates – Check out our blog from guest blogger Ian Hill, Vuzion, as he discusses this months updates to Office 365. Microsoft seems to have taken particular care in enhancing group experiences; be this through collaborative team projects or presentations. In addition, there are links available for latest updates on Microsoft Azure, Power BI, Skype for Business and EM+S.
Microsoft SQL Server 2017 – represents a major step towards making SQL Server a platform that gives you choices of development languages, data types, on-premises or cloud, and operating systems by bringing the power of SQL Server to Linux, Linux-based Docker containers, and Windows.
Enhanced performance without tuning
Protect data with Always Encrypted
Real time in-database analytics with R and Python
Query any data with graph support
Any platform, any cloud
Microsoft Windows 10 Fall Creators update (October 17th) – The major change to this update will be the introduction of Windows Mixed Reality which combines physical and digital worlds as we step into the evolution of human computing. The update will also deliver improvements to the photos experience that will let you tell your story like never before using photos, videos, and 3D effects as well as enhancements in gaming, security and accessibility.
For more information on the update visit here
Microsoft Windows Mixed Reality Headset (October 17th) – All the innovation from the Fall Creator update will be made possible by the beautifully designed Windows Mixed Reality headsets. This new advanced technology fully immerses users in the experience not limited to a mobile device screen size. The headsets are available from a wide range of partners including Acer, ASUS, Dell, HP and Lenovo.
For more information on the headsets visit here
Visio Online – Plan 1 extends your Microsoft Visio experience to the web browser, where you can work with diagrams directly on the website where the diagram is stored. Microsoft Office 365 customers with Office Online can view and share diagrams and insert comments on the go. Plan 2 is also available as a downloadable click-to-run version saved on your desktop.
Ease of Creation
Improved Content Discovery
Enhanced Canvas
Create Beautiful Diagrams
Increased Language Support and Accessibility
Adobe MAX – Take your creativity to the next level at this years Abode MAX – The Creativity Conference on the 18th-20th at Las Vegas this month. Join a host of key speakers, discover new techniques and boost your career in more than 300 sessions in 5 tracks.
1) Creative Careers
2) Graphic, Web and UX Design
3) Illustration & Creative imaging
4) Photography
5) Video
Follow us on Twitter @pughcomputers for all the latest news and announcements from Las Vegas.
[magazine]