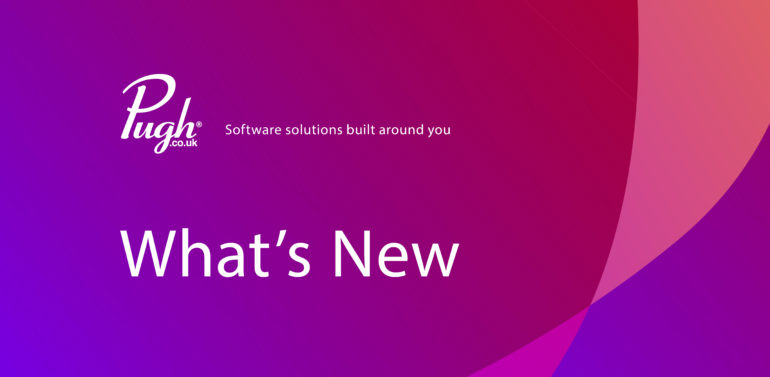 What's New – November 2018
Last updated: 13th November 2018
Don't miss out on November What's New which includes major new releases from Adobe following the annual Adobe MAX conference. There is also new software from Steinberg, Corel, Blancco and Extensis
Adobe Premiere Rush – The brand new Adobe Premiere Rush is the first all-in-one, cross-device video editing app that makes creating and sharing online content easier than ever. This integrated desktop and mobile solution automatically syncs all of your projects and edits to the cloud, allowing you to work anywhere, on any device. Here are some of the things that make Premiere Rush unique: Read blog here
An intuitive, all-in-one experience: Premiere Rush integrates capture, intuitive editing, simplified colour, audio, motion graphics, and seamless publishing to the leading social platforms, all together in one easy-to-use solution.
Creative flexibility: Make videos that look great, sound great, and are uniquely yours with simplified editing, customizable Motion Graphics templates, colour, and Adobe Sensei-powered Auto-Ducking, all powered by Premiere Pro, After Effects, and Audition.
Social Media Optimization: With sharing presents and one-click publishing, Premiere Rush automatically optimizes all your content for the different social media platforms that you publish to today including YouTube, Facebook, Instagram, and Behance.
Access anytime, anywhere: Create a project on one device and publish from another with a consistent user experience across phone, tablet, and desktop.
Adobe InDesign – Comprising the latest innovations powered by Adobe Sensei, integrating more than 14,000+ fonts, releasing top customer requests, and including over 30 performance improvements, this is one of the most comprehensive InDesign releases to date. Read blog here
New properties panel
Content-Aware Fit, powered by Adobe Sensei
Layout Adjustment
Import PDF comments
Adobe Illustrator CC 2019 – This year's major release of Adobe Illustrator CC is full of colourful innovations. Whether you're a beginner or an expert, you'll find something exciting in this new version of Illustrator. Many features this year are powered by Adobe Sensei. Read blog here
Freeform Gradients
Global Edits
Customer Toolbar
Adobe Fonts Integration
Adobe Photoshop CC – Adobe have made one of their most exciting announcement yet as they expand Photoshop CC, real Photoshop CC, across devices to enable you to be creative anywhere. Adobe have shown a preview of Photoshop on the iPad, but will gradually add new operating systems and form factors when they are ready. Read blog here
Steinberg Cubase 10 – Cubase 10 delivers many impressive new features in a remarkably powerful software package. It includes many new tools to enhance your creativity and speed your workflow. There is also a new, modern user interface and enhanced audio quality. Cubase 10 makes music production more inspiring, intuitive and flexible than ever before.
VariAudio 3: Control every aspect of your audio
Audio Alignment: Syncing your sound
Channel Strip revised
Groove Agent SE 5
MixConsole Snapshots: Immediate store and recall
Corel WinZip 23 – Rely on the world's #1 compression software to zip, protect, package and  share large files with ease. Get faster display and unzipping time, set file expiration dates, protect personal info with EXIF data removal, save and reuse favourite settings, and sort pictures by date taken, all thanks to the new WinZip® Pro 23. Ready, set, zip!
NEW! Direct Access Technology for faster display and unzipping
NEW! Set Expiration Dates for Files and Folders
NEW! Remove additional EXIF data from files
NEW! Automate WinZip Express
NEW! View Date taken and Date Modified
Blancco Mobile Drive Eraser 3.8 – This release makes performing diagnostics up to 50% faster and the testing is easier for operators to execute. The new release provides more data on each device and for erasure it is easier to integrate with other systems for monitor and control. Read Release Notes here
More specifically, Release 3.8 includes:
Diagnostics without timeouts
Samsung battery information added
Diagnostics for Face ID added
Faster diagnostics app increases productivity by up to 40%. Features include:
New UI/UX with increased efficiency
Operator-controlled test execution
One pager assisted tests category
Runtime skip option for manual tests category
Android 9 (Pie) support
Improved fingerprint sensor test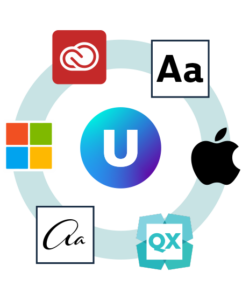 Extensis Universal Type Server 7 – Announcing Universal Type Server 7 is here. Completely redesigned to streamline your font management workflow. The recent launch of Universal Type Server (v7) has introduced a completely rewritten solution, leveraging on today's latest web application framework. The new and improved font server solution is now entirely "Flash-Free", using the latest HTML and REST management application.
Adobe CC Compatibility: Auto-activation plug-ins and Extensis Font Panel updated for the latest release of Adobe Creative Cloud 2019 (October 2018).
New Plug-In Architecture: Blending Extensis' Font Sense with Adobe's XMP technologies within Adobe Illustrator CC to create the most accurate activation plug-in on the market.
System Font Policy Updates: Updated for the latest operating systems and ensuring your users do not contaminate their workflow by introducing unlicensed fonts.