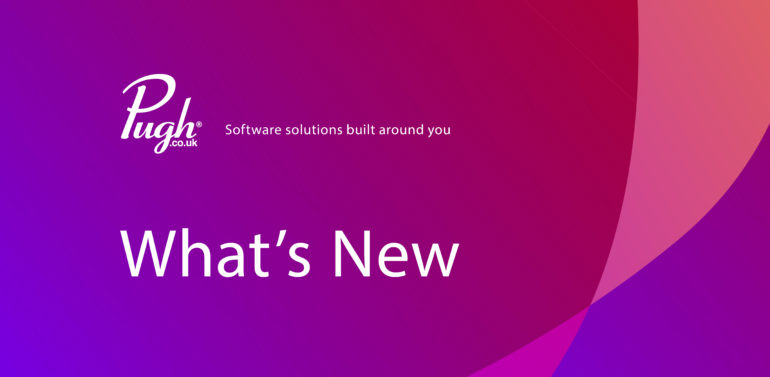 What's New – October '18
Last updated: 8th October 2018
This month What's New includes new release of TechSmith Snagit 2019, MindManager 2019, Brand New Surface Pro 6 with an 'All black' Edition, Adobe Acrobat DC, Padcaster Studio, as well as point releases of Veritas, NetOp, GFI Software, and Propellerhead.
TechSmith Snagit 2019 – Snagit 2019 took users most popular requests and added them as new features – giving users the easiest way to create step-by-step instructions and content that lasts longer.
The quickest way to create step-by-step instructions
Take separate Snagit images and combine them into one, organized piece of content. Perfect for step-by-step instructions, how-to guides, documentation, and more.
Find what you need, when you need it
Favorites allows you to keep all of your most valuable tools together in one spot. There's no need to dig through menus to find the callouts, arrows, stamps, and shapes you use every day.
Simplify your screenshots with just a click
Now you can convert your standard screenshots into simplified graphics. By simplifying a screenshot, you can make it easier to focus your audience's attention on the important parts.
Search stamps faster than ever
Quickly search through nearly 2,000 pre-made stamps in Snagit. These graphics include icons, symbols, cursors, and more that can be easily applied to your images.
Mind Manager 2019 for Windows – The most robust, customizable information visualization software available, MindManager 2019 for Windows empowers you to uncover hidden possibilities, unite information and people, and unleash productivity to do great work faster than ever
NEW! Theme Designs
NEW! Easy Theme Editor
NEW! Objects & Smart Shapes
NEW! Match Width
NEW! HTML5 Export & Publish Filtering
NEW! Tag View
Microsoft Surface Pro 6 – Wherever you are, new Surface Pro 6 makes it easy to work and play virtually anywhere, with laptop-to-tablet versatility that adapts to you. Choose how you interact with type, touch, or Surface Pen* to build your dreams. Plus, Surface Pro 6 easily syncs with your iPhone and Android, so you can save files, photos, and more in the cloud and access them across devices.
8th Gen Intel® CoreTM processor
2 colours: Platinum or bold, new Black
Up to 13.5 hours of battery life
Starting at just 1.70 lbs
New Padcaster Studio – The Padcaster studio pictured is robust yet entirely portable. The majority of the studio breaks down into the included backpack, except for the dolly wheels and green screen, which also come with carrying cases.
Padcaster® Case
Lens Bracket with 72-58mm step-down ring
45X Wide-Angle Lens
2x Telephoto Lens
Unidirectional Microphone
Audio Splitter
Stick Microphone with New Clamp System
Lavalier Microphone
Stereo Headphones
LED Light
Ultra portable combination Tripod/Monopod
Dolly Wheels
Greenscreen with stand
Parrot™ Teleprompter
Backpack
Supershade
Light-blocking Lens Sticker
NEW Adobe Acrobat DC – the most complete PDF solution for today's multi-device, connected world. Help your team increase productivity and efficiency with the new, streamlined document review service. With Acrobat DC subscription in the Value Incentive Plan (VIP), your team can:
Work better together. Share files for review or signature and track responses in real time
Work where you want. Access files and PDF tools on desktop, mobile and web
Keep projects moving. Track and manage workflows with the new Home view
Veritas NetBackup 8.1.2 –  This recent release is packed with the following new capabilities making the market-leading enterprise backup solution even better:
Secure, role-based administration with access control and audit tracking
Agentless point-and-click restores of files on virtual machines
Orchestrate snapshots of cloud workloads in AWS, Microsoft and Google
Automate provisioning and ticket creation with extensive REST API libraries
Faster upgrades with automatic client updates and more Appliance options
Real-time usage and consumption reporting through Smart Meter
Netop Remote Control V12.74 – allows administrators to create and manage application whitelists in the Netop Remote Control Portal. With application whitelists, users can restrict remote control sessions to a single application (or list of applications) on the Host device. With version 12.74, Portal administrators can create and manage application whitelists in the Portal and add them to Role Assignments. To take advantage of the new feature, Host software must be updated to version 12.74, while Guest software must be at version 12.73 or later.
Netop WebConnect version 3.02 – is a minor update designed to make the trial process easier. In prior versions, a trial of Netop Remote Control using the WebConnect service required the use of a special "trial" account. With the release of version 3.02, any WebConnect account can be used during the trial process
GFI Software Mail Essentials 21.4 – GFI have announce the upcoming release of GFI MailEssentials 21.4 which enhances the multi-server capabilities for easier management including:
Ability to modify notification templates from GFI MailEssentials
Email Security Configuration synchronization in the multi-server setup
General Settings Configuration synchronization in the multi-server setup
Templates synchronization in the multi-server setup
Propellerhead Reason 10.2 – a new free update for Reason 10, has arrived and it brings a bunch of new workflow features to Reason that makes your music making inside Reason faster, more intuitive, and more flexible. We take a spin through the new version in this video to show you these new features in action, by taking a look at a song by Tiger Darrow made in Reason
Europa Shapeshifting Synthesizer – From stacks of buzzing sawtooths to shimmering sonic explorations, Reason's new monster synth has you covered.
Grain Sample Manipulator – Drop any sample into Grain and explore the expressive and abstract sound of granular synthesis.
Pugh Catalogue

Winter December 2017
30th November 2017

Autumn 2016 Catalogue
1st October 2016