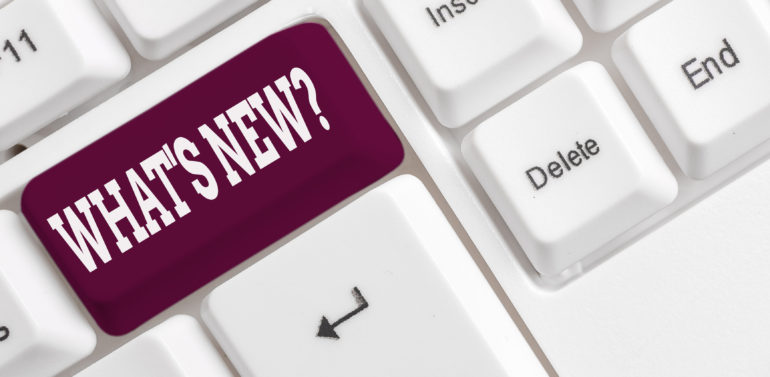 What's New – March 2022
Last updated: 30th March 2022
Here are the very latest product releases and updates in March's What's New. Microsoft, Apple and Yealink have all released brand-new, exciting and future-proof sustainable modern workplace hardware. The all-new feature-rich CorelDRAW® Graphics Suite offers faster editing, optimised learning and new templates. Plus, Veeam's new Backup for Microsoft 365 v6 provides one centralised location to efficiently divide restore permissions and access across your organisation.
Pugh Computers: Exciting upcoming events!
On Tuesday 12th April, we're teaming up with Yealink to provide a live demo of a sustainable modern meeting/learning space in action, built using their very latest Teams-certified devices.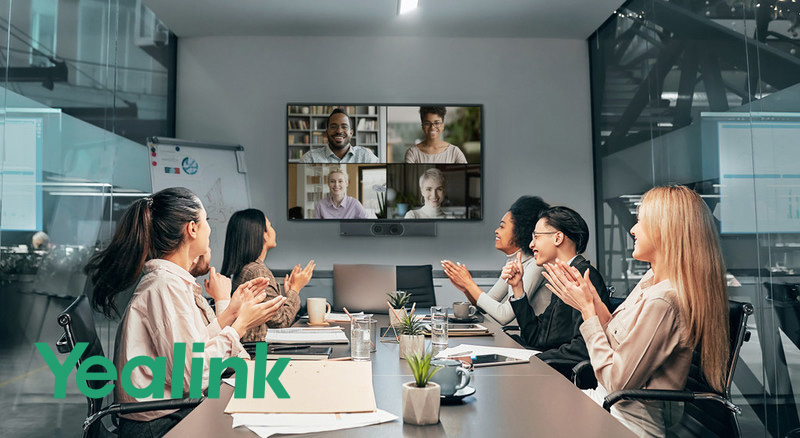 You can register for this free webinar at:
On Wednesday 20th April, we're starting a brand-new monthly webinar series for our Microsoft Campus customers. These free 30-minute webinars will be hosted by our Technical Director Eifion Evans and held on the third Wednesday of every month.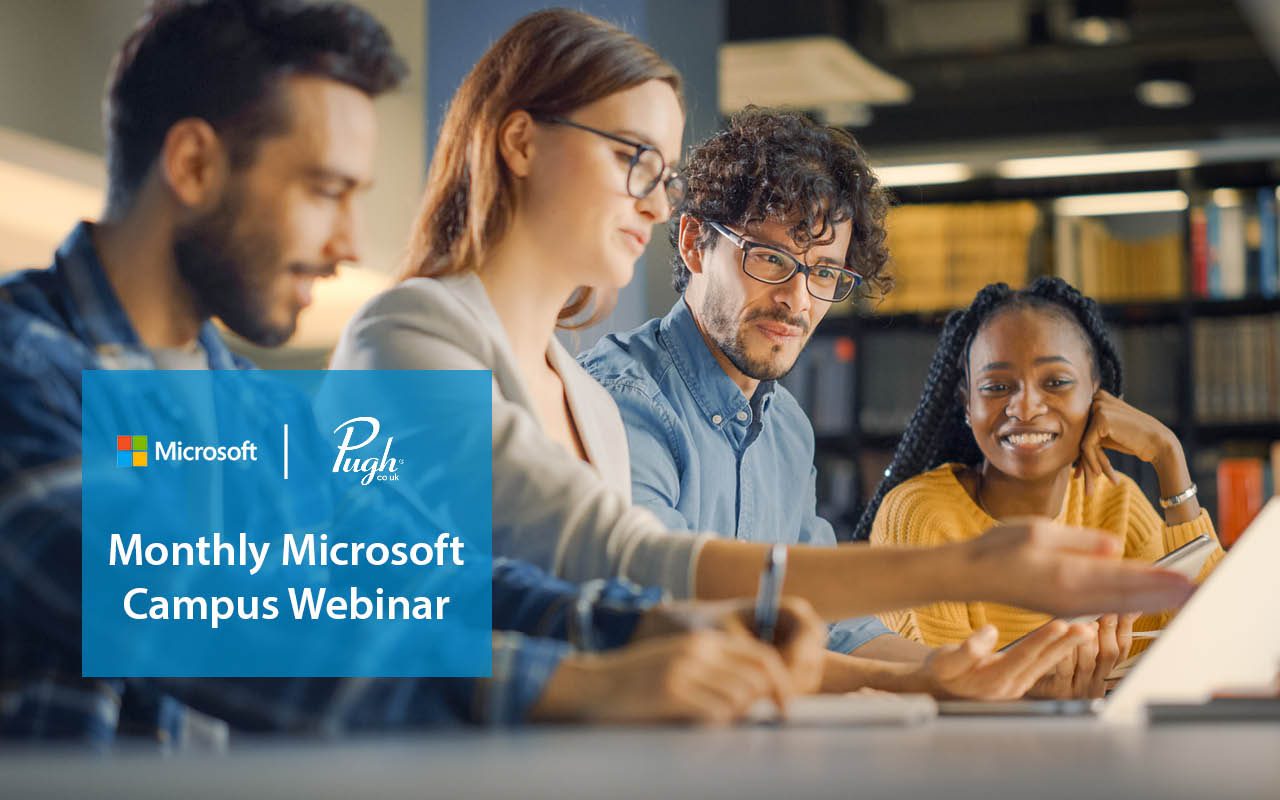 You can find more information on what will be covered and register at:
Plus, two more exciting events coming up – The IT Technical and Learning Conference 2022 at Gregynog Hall on 11th & 12th May, and our online gofod3 webinars with WCVA between 20th & 24th June.

New Yealink® MeetingBoard 65 & DeskVision A24
New from Yealink, the MeetingBoard 65 and DeskVision A24 for Microsoft Teams is an advanced and innovative solution for your collaboration workspaces, perfect for personal desks, huddle rooms, co-creation spaces and large meeting rooms.

NEW Veeam® Backup for Microsoft 365 v6
Now with a new web-based restore portal, Veeam® Backup for Microsoft 365 v6 provides one centralised location to efficiently divide restore permissions and access across your organisation without needing to provide direct access to the backup server — saving time while maintaining administrative security.
V6 also adds backup copy to Amazon S3 Glacier, Glacier Deep Archive and Azure Archive, enhancing cloud object storage integrations which already include AWS S3, Azure Blob, IBM Cloud, Wasabi and other S3-compatible providers.

NEW CorelDRAW® Graphics Suite March 2022 Subscriber Update
CorelDRAW Graphics Suite subscribers can enjoy a more flexible way to stay up to date with access to the newest tools, enhanced features and learning materials that will maximize creative potential. New subscriber-exclusive updates include:
Enhancements to photo editing: Additional adjustment filters and new editing options for existing filters help make it quicker than ever to produce amazing graphics.
Personalised learning experience: Find recommended learning content based on how you work and what you want to see in the Learn docker/inspector, and search online content as you create from the Explore tab.
New user-requested enhancements: Deliver professional results with access to a variety of modern new templates.
Bring hybrid teams together with a more inclusive way to meet and co-create. Empower teamwork anywhere with Surface Hub 2S; a collaborative canvas and meetings device certified for Microsoft Teams.
Whether together or remote, teams can whiteboard ideas, contribute to projects and connect dynamically with a video conference experience that engages people wherever they work.
New Surface Hub 2 Smart Camera features a wide field of view that's greater than 130 degrees, digital pan-tilt-zoom, high-quality glass optics and a great low light sensor.
With a sharp focus on the foreground and background, remote participants can see people interact with content on the Surface Hub as well as seeing everyone else in the room. AI-powered Surface Hub 2 Smart Camera dynamically adjusts the video feed to re-frame the view when someone leaves, more people come in or a person interacts with content on the display.
UMA and Jabra have partnered to help transform the workplace and adapt to the changing needs of the workforce.
UMA's smart building platform was built in response to the need for workplaces to improve user experiences, manage space and technology more effectively, and reduce real estate costs. Leveraging the Jabra PanaCast 50 and PanaCast, UMA delivers world-leading intelligent video solutions integrated with an intuitive workplace technology platform to deliver rich analytics, enhanced device management and improved user experiences.

New Apple® Mac Studio and Studio Display
Introducing Mac Studio and Studio Display. Supercharged by M1 Max or the all-new M1 Ultra chip, Mac Studio packs very impressive performance and extensive connectivity into a stunningly compact form that fits right on your desk.
The new 27-inch Studio Display features 5K resolution, a 12MP camera with Center Stage and a six-speaker sound system with Spatial Audio. Pair them together for the ultimate studio experience.
Encore provides visibility across all your security controls in one place, eliminating the need to access multiple platforms and dashboards. This helps to reduce the time, training and effort required to identify coverage gaps and areas requiring attention.
Encore's singular view delivers insights into your entire IT estate by integrating, comparing and contrasting information from all leading EDR, AV, Active Directory, Firewall vendors and many other controls.
Identity Experts product Encore will be showcased in our first monthly webinar series for our Microsoft Campus customers.  We will show you how it benefits you by integrating your entire security stack into one simple interface.
You can register at Register Here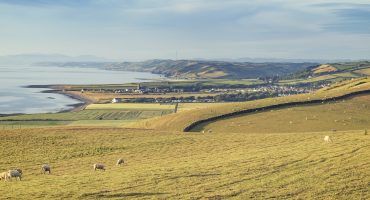 Last updated:8th December 2021
Sustainability is the hot topic around the globe, but it is easy to get confused by all the different terminologies and buzzwords being used – carbon neutral, net zero? Let us look at what all this means and show you how you can follow in the footsteps of local IT company Pugh Computers in making positive changes.
Read more

»