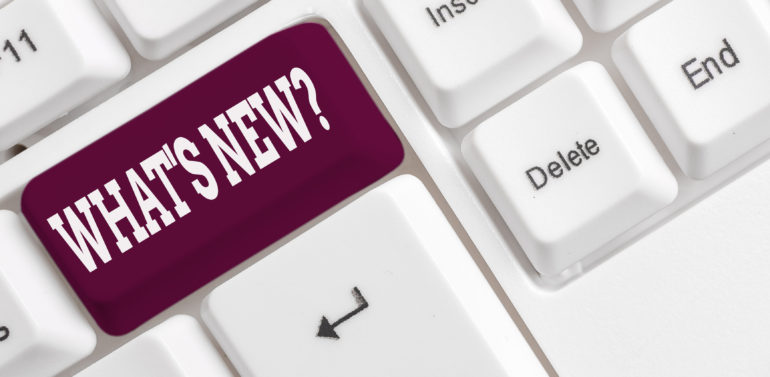 What's New – April 2022
Last updated: 29th April 2022
April 2022 has been another month full of updates! We announced our brand-new monthly Microsoft Campus webinar series starting in May, plus we will again be attending the IT Technical and Learning Conference this year at Gregynog. Microsoft announced impressive new features and capabilities for Teams Education. Acrobat 2017 is nearing the end of support – see our options if you're affected. Jabra has released a convenient new PanaCast bundle, with all the devices you need in a handy, secure travel case. Plus, much more!
Pugh Computers: Exciting upcoming events!
Webinar: Monthly Microsoft Campus Updates – On Wednesday 18th May, we're starting a brand-new monthly webinar series for our Microsoft Campus customers. These free 30-minute webinars will be hosted by our Technical Director Eifion Evans and held on the third Wednesday of every month.
In our first webinar, Eifion will discuss Defender for Endpoint which provides additional protection for your desktops and servers. Eifion will explain how the recent introduction of P1 and P2 versions affects all Campus customers, covering what's included within the different versions and how they are best licensed.
We will also be joined by Identity Experts who specialise in securing your user identities. We will take a look at the Encore solution which integrates your entire security stack within one simple interface, allowing you to focus on what really matters – improving your security posture.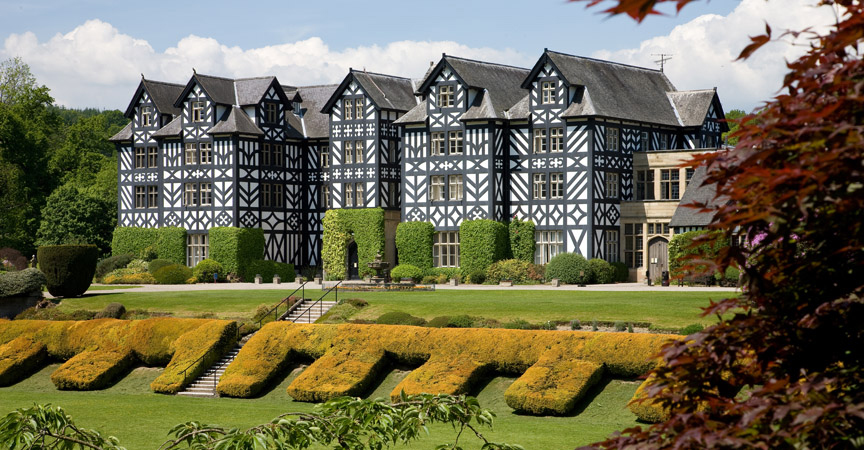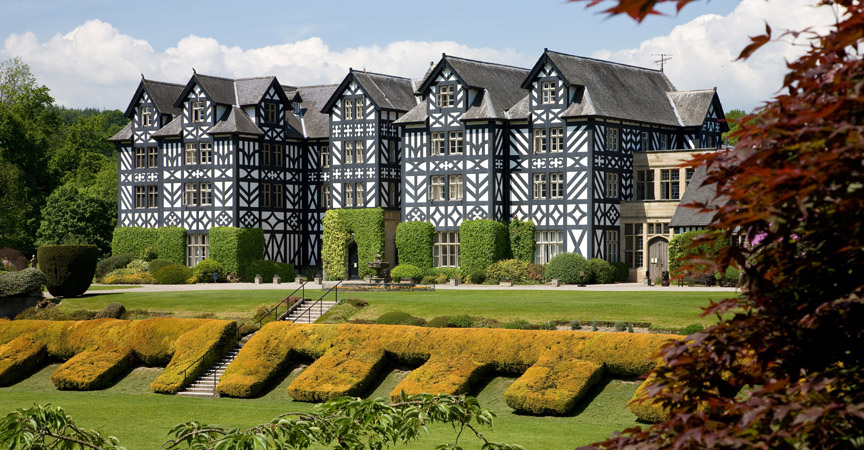 The IT Technical and Learning Conference 2022 – We will be at Gregynog Hall on the 11th & 12th of May. This year's conference will be focusing on the opportunities and challenges of the last two years, with the aim of sharing experiences whilst planning to better support and improve digital delivery.
We will be joined by SMART's Engagement Manager Jon Moore and Education Manager Kurtis Oliver who will guide a discussion around hybrid working and learning. SMART will also guide conversations on the topics of professional development and strategic planning for the digital delivery of education, as well as focusing on their net-zero initiative and how their SMART boards help contribute toward sustainable working and learning.
Pugh will have an exhibition stand including a SMART MX275 interactive board and a selection of Yealink's innovative devices designed to help you build a sustainable modern meeting room/classroom.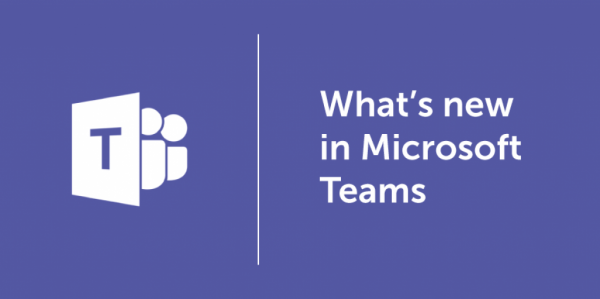 What's New in Microsoft Teams  | April 2022 – The April "What's New in Teams" edition brings you exciting new features and capabilities. There are new ways to make your webinar invites more succinct, your audio detection aware of music versus background noise and ways to enhance your experiences. Plus, much more.
What's New in Microsoft Teams – April 2022
What's New in Microsoft Teams for Education | April 2022 – Among the many new features announced in Microsoft Teams for Education in April 2022 is the new File Feedback feature in Assignments. Educators can now add files as feedback when reviewing student work by selecting a video recording, creating a new file or attaching a file from OneDrive or their computer. Also new, students can now include video recordings when using Reading Progress on mobile devices. Read the blog for more new features announced in April.
whats new in Microsoft Teams for Education – April 2022
Adobe Acrobat 2017 is fast approaching the end of support. After this date, Adobe will no longer provide security updates and technical support. While you may be happy to carry on without the latest features, security updates are absolutely critical, and we strongly recommend that you no longer use it after this date.
Read our blog to find out what this means as well as what options are available to ensure that you maintain access to Acrobat in a secure and compliant manner.
Start your meetings from anywhere with this professional and portable travel case that includes a certified panoramic video solution and premium speaker. These are plug-and-play devices and work with all leading Unified Communications (UC) platforms.
1. Jabra PanaCast video-conferencing camera which delivers a full 180° Panoramic-4K view of the room, including all participants.
2. Jabra Speak 750 (choose from UC or MS Teams variant) – a premium speakerphone with crystal-clear full-duplex audio technology that ensures both participants on the call can speak and be heard simultaneously.
3. Jabra PanaCast Table Stand* so you can use the Jabra PanaCast as a free-standing unit.
4. Compact travel case for safe and secure transportation.

New Trimble Sketch up for iPad
With SketchUp for iPad's smart drawing tools and support for Apple Pencil, users can intuitively sketch in 3D. The app offers innovative capabilities and workflow enhancements that allow architects and designers to spend less time performing repetitive modelling tasks and more time exploring ideas.
Auto shape, a new machine-learning feature, instantly transforms doodles into 3D shapes and configurable components. With Markup mode, users can capture client feedback in real-time by digitally overlaying annotations and illustrations atop 3D models using Apple Pencil.

NEW Red Hat Enterprise Linux (RHEL) 9 Beta is now available and delivers exciting new features and many more improvements. RHEL 9 Beta is based on upstream kernel version 5.14 and provides a preview of the next major update of RHEL. This release is designed for demanding hybrid multi-cloud deployments that range from physical, on-premises and public cloud to edge. Here are five key highlights for developers:
Modernise your applications using the latest versions of GCC, Go, LLVM, and Rust compilers.
Get 10+ years of enterprise-class platform stability with version 2.34 of the GNU C Library project (glibc).
Power your Python applications using Python 3.9.
Access different software versions easily through enhanced application stream packaging options.
Benefit from open-source ecosystem support, thanks to CentOS Stream.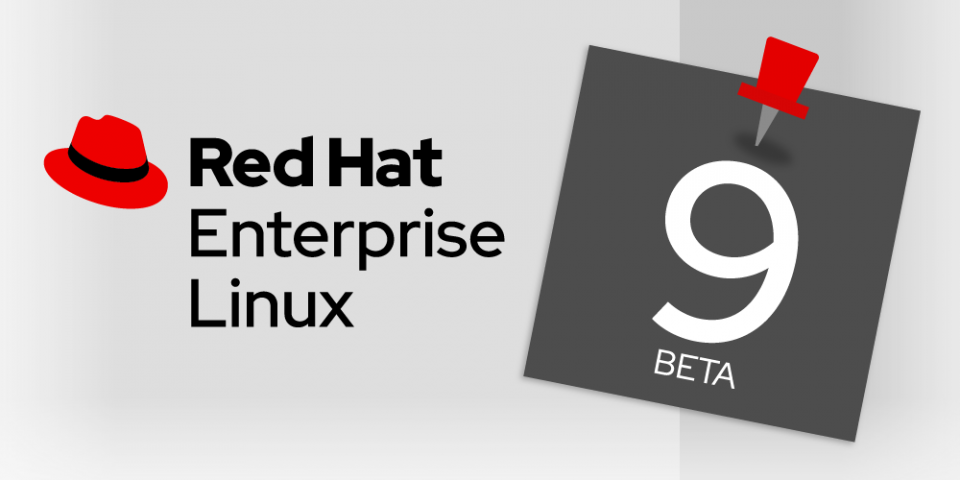 NEW Microsoft Defender for Business now rolling out to new and existing Microsoft 365 Business Premium customers
Microsoft Defender for Business is specially built to bring enterprise-grade endpoint security to businesses with up to 300 employees in a solution that is easy to use and cost-effective. Defender for Business goes beyond traditional antivirus and delivers threat and vulnerability management, attack surface reduction, next-generation protection, endpoint detection and response, and automated investigation and remediation capabilities, all within a single solution.
Defender for Business has started rolling out to existing Microsoft 365 Business Premium customers. The service will become available within the Endpoint section of the Microsoft 365 Defender security portal over the next few weeks. For new Microsoft 365 Business Premium customers, you will see Defender for Business available immediately.
Securely connect anyone, anywhere, to any application. Sophos ZTNA transparently connects users to important business applications and data, providing enhanced segmentation, security and visibility over traditional remote access VPN.
It works as a standalone product and as a fully integrated Synchronized Security solution with Sophos Firewall and Intercept X.
The SMART Board® GX interactive display provides affordable, powerful teaching tools and a simple user experience. Connect devices, lesson content and interactive learning in ways you've only imagined.
20-point touch interaction – Write, erase and move notes.
Connect and Ink – Connect a PC or Mac to the GX series and write into and over any web browser, application or file type with SMART Ink desktop software.
Built-in Android™ – Use the GX series without a computer. Get the freedom to browse the web, whiteboard, screen share and more.
Connect devices – App-based screen sharing to easily showcase work and facilitate collaboration.
Bigger, better Videoconferencing – Engage people wherever they are with UVC webcams, Zoom, Microsoft Teams™ and Google Meet™.
A versatile, affordable alternative to projectors.
SMART have also released new V3 versions of their SMARTboard 6000 and SMARTboard MX series.
Version 3 allows you to sign in to the display with a Google or Microsoft account or simply tap the included NFC-enabled SMART Board ID card for secure access to files and cloud storage, and easy access to apps, favourites, bookmarks and custom widgets. Cloud storage travels with the teacher when they sign into any SMART display with iQ, anywhere.
We are looking for a full-time Marketing & Business Development Manager to join our team, starting as soon as possible. We also have a student summer placement opportunity available to assist the Marketing Team with various projects.
If you're interested, email your CV to myra@pugh.co.uk or if you want to discuss any details, please send an email or call us on 01974 200 200.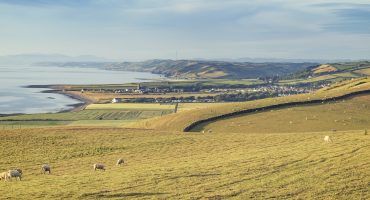 Last updated:8th December 2021
Sustainability is the hot topic around the globe, but it is easy to get confused by all the different terminologies and buzzwords being used – carbon neutral, net zero? Let us look at what all this means and show you how you can follow in the footsteps of local IT company Pugh Computers in making positive changes.
Read more

»