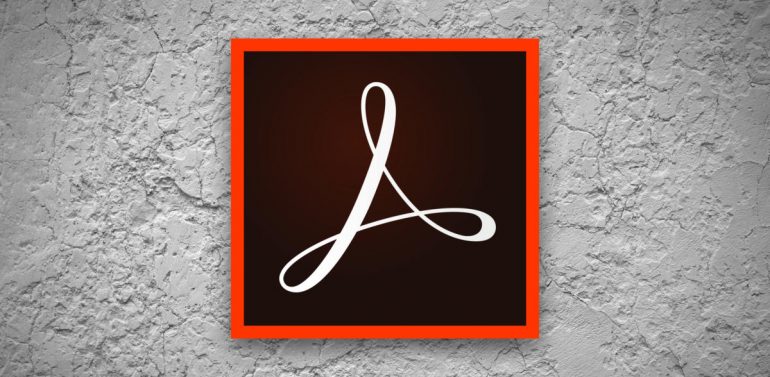 Act Now as Acrobat 2017 Nears End of Support
Last updated: 4th May 2022
With Adobe Acrobat 2017 fast approaching the end of support, let's take a quick look at what this means as well as what options are available to ensure that you maintain access to Acrobat in a secure and compliant manner.
What does End of Support actually mean?
Software applications receive regular security updates to ensure that any bugs or security vulnerabilities found are promptly fixed. For perpetual software, these security updates are only provided for a pre-defined time period. Once this period is over, the software reaches the end of support.
Adobe's perpetual software comes with five years of support and most software vendors have similar policies. This means that after five years, Adobe no longer provides security updates and technical support for that perpetual software version. While some users may be happy to carry on without the latest features, security updates are absolutely critical.
If a hacker or some malicious software were to find any vulnerabilities within an unsupported software application, that vulnerability would not be patched. This could lead to some very serious security breaches such as external parties gaining control of your device to steal personal data, spread viruses or even lock down your device and all its data with ransomware. The resulting data loss, reputational damage and/or expensive ransom payments can have catastrophic consequences for you and your organisation.
Adobe Acrobat 2017 reaches the end of support on 6th June 2022, and we strongly recommend that you no longer use it after this date. So, with that in mind, let's take a look at what options you have available.
Option 1 – Migrate to the subscription version
Migrating to the subscription version, Adobe Acrobat DC, brings with it three key benefits which we'll take a closer look at.
More efficient license management – Acrobat DC's web-based admin console allows licenses to be assigned and removed in a matter of seconds, saving your IT team considerable time and effort, giving your users instant access and ensuring compliance across your organisation.
Greater access & flexibility – Acrobat DC provides access to desktop, web and mobile versions, allowing users to work on PDF files from anywhere, at any time, on any compatible device.
Seamless integrations – Acrobat DC integrates with your existing platforms and applications, including Microsoft 365, Microsoft Teams and Google Drive, saving users time spent switching between apps and allowing your business processes to flow.
Option 2 – Purchase the latest perpetual version
If, however, you prefer to carry on using a perpetual version of Acrobat, you can purchase the latest perpetual version – Acrobat 2020. This version will remain supported until 1st June 2025.
Although Acrobat 2020 offers more functionality than the 2017 version, it still isn't as feature-rich, accessible and as flexible as the very latest subscription version, Acrobat DC.
Also, please bear in mind that at the moment, Adobe has no plans to release any future perpetual versions of Acrobat, meaning that this current 2020 version is likely to be the final perpetual version offered.
Act Now
If you're still using Adobe Acrobat 2017, get in touch with our friendly team of Adobe experts today to ensure that you and your organisation remain secure and compliant by migrating to Acrobat DC or Acrobat 2020.
Please feel free to contact your Pugh account manager directly or contact us on 01974 200 201 / sales@pugh.co.uk.
We look forward to hearing from you!