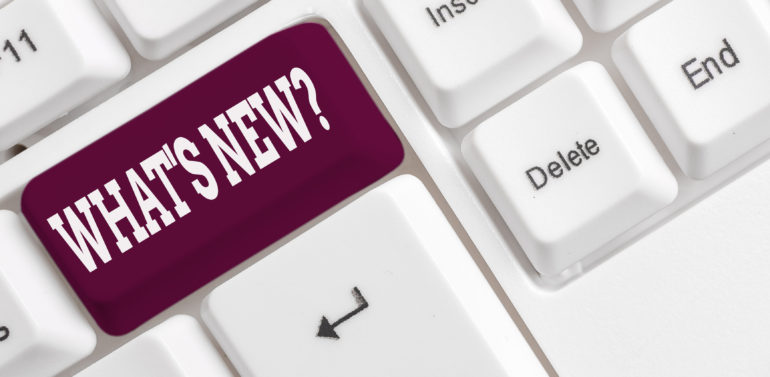 What's New – March 2021
Last updated: 29th March 2021
Don't miss out on What's New March 2021. Corel have launched two new versions of their industry-leading products, CorelDRAW Graphic Suite 2021 and Corel VideoStudio 2021, Identity Experts announce two new and exciting Microsoft Teams automation tools, Teams Connect and Teams Scheduler. We are also pleased to have been successfully awarded as a supplier on Lot 2 for End-User Devices on the Caerphilly County Borough Council's Framework. Plus much more.
CorelDRAW Graphic Suite 2021 – Corel are delighted to announce the availability of the all NEW CorelDRAW 2021 product family. For design professionals, CorelDRAW Graphics Suite 2021 delivers new illustration, photo editing, multipage layout and collaboration tools that accelerate project setup, creation, review and output giving designers the tools they need to achieve incredible results. The Essentials and Standard versions continue to provide options to suit design enthusiasts or micro-businesses looking for a creative solution to deliver their vision.
NEW! Draw in perspective
Draw objects or illustrated scenes in perspective, faster and easier than ever. Choose from 1, 2, or 3-point perspective, draw or add an existing group of objects on a shared perspective plane, and move and edit objects freely without losing perspective.
NEW! Multipage view
View, manage, and edit all of your project's digital assets in one view—a whole new playground for creativity! Move objects across pages fluidly, compare designs side-by-side, and freely move pages around to arrange them as you wish.
ENHANCED! Colour replacement
Edit images with greater control, thanks to a powerful new colour wheel and an interactive range control that makes adjusting hue and saturation within a selection more precise.
NEW! Multi-asset export
Save some serious time by exporting multiple assets at once. Create a customized, reusable list of pages and objects to export simultaneously in just a few clicks – whether that's the same page or object with different settings, or many items using all the same settings.
NEW Corel VideoStudio 2021 – The latest version of the VideoStudio 2021 family is now available. This affordable award-winning software range makes video editing fun and easy. With hundreds of drag-and-drop filters, effects, graphics, titles, transitions, and playful new AR Stickers, customers will be able to use intuitive tools to apply corrections, transform colour, record from the screen, and more to create impressive videos and social media stories in minutes. In fact, users will surprise themselves with what they can produce in NEW VideoStudio Pro 2021.
Instant Project Templates
Save time and energy by re-creating popular video styles in minutes! Reproduce trending viral clips or easily edit eye-grabbing social media posts with new Instant Templates and add theme intros, turn portrait video into landscape, replicate marketing promo templates, and more. Unlock your creativity by combining ready-to-use templates and effects with your unique customizations and achieve incredible results!
AR Stickers
Add instant fun and flair to your next project with new AR Stickers to enhance emotions and introduce playful moments to your videos. These face-tracking stickers are the perfect way to emphasize reactions, and add personality to gaming videos, reaction videos, and tutorials!
More premium effects
Achieve remarkable creative transformations with optimized effect packs from NewBlueFX and more than 100 new VitaScene effects from proDAD. Go beyond basic editing with this expanded collection of exclusive premium effects from industry leaders! (Ultimate Only)
Enhanced video stabilization
Make real-time corrections to shaky hand-held footage more quickly and efficiently than ever with the enhanced proDAD Mercalli video stabilization tool. Turn wobbly handheld videos and bumpy action shots into usable footage with this quick fix! (Ultimate Only)

Identity Experts Teams Connect – As many colleges and universities are finding, using Microsoft Teams for Education effectively requires the move towards automation. Manual methods of creating and managing individual teams is incredibly time consuming and costly – and with the added pressures of remote learning, there's little time for long-winded processes and human errors.
In response to this surprisingly common challenge, Identity Experts has developed Teams Connect for Education, a fully-managed solution that automates Microsoft Teams lifecycle management. Unlike traditional, manual processes (often including the creation and uploading of CSV files), Teams Connect takes a feed directly from the Student Records System, ensuring that data is always current. The results are instantly tangible: staff can reclaim their time, decrease human error, and be confident that the information in Microsoft Teams is correct, while users know that they have access to the right teams at all times.
Automates Teams lifecycle management for Education
Reads data directly from your Student Records system
Create new teams based on live Student Record data
Fully automated and fully managed, with UK-based support and 4 service hours included.
No manual CSV exporting, processing or uploading
Identity Experts Teams Scheduler – In many universities, attempts at preserving some semblance of normality have seen institutions rotate in-class learning with remote education, regularly swapping small batches of socially-distanced students on a week-by-week basis. Scheduling such intricate timetabling changes can be a time-consuming challenge. Suddenly, staff are faced with sending hundreds, if not thousands, of invites to students, some of whom receive calendar invitations not meant for them.
In response, Identity Experts have developed Teams Scheduler for Education. Teams Scheduler integrates with the existing timetabling system to automate the sending of invitations, differentiating between students of the same name, ensuring only relevant invitations are sent and preserving the university experience in environments where mixed learning is in practice.
Automates the scheduling process for in-class and remote working
Protects staff and students by preventing scheduling conflicts
Azure-based using LogicApps, providing greater usability and control
Integrates with existing timetabling solutions
Allows the Breakout Room feature, enhancing the remote studying experience
Blended Working & Learning Tools – Working from the office, in the classroom or at home? It doesn't matter when you have the right tools. Pugh's best-in-class laptops and tablets provide the portability you need without sacrificing on power. High-quality cameras, speakers, headsets and desk phones complete your setup, empowering you to focus and collaborate from anywhere, at any time, on any device. Call our blended working experts today for your tailored solution.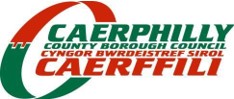 Caerphilly County Borough Council's Dynamic Purchasing System for the Provision of Corporate and Education Technology and Associated Services – We are delighted to announce that we have been successfully awarded as a supplier on Lot 2 for End-User Devices until September 2025. We look forward to working with all 22 Local Authorities in Wales to support education and corporate organisations on their digital transformation journeys and empower them with best-in-class devices to learn and work from anywhere.
NEW Inspiration 10 – Introducing Inspiration 10 and Inspiration Maps software, simple but powerful visual thinking tools for creating concept maps, mind maps, diagrams, graphic organizers, outlines and presentations with ease. Inspiration 10 and Inspiration Maps boosts creativity, encourages critical thinking, and breaks down barriers to planning, communicating ideas and learning; helping users to achieve more academically and in the workplace.
Brainstorm by capturing ideas quickly with the RapidFire® tool.
Represent information and trigger memory with symbols and images. Choose from Inspiration's symbol libraries with 3000+ images, searchable by keyword, or import your own.
Explain the relationship between ideas with linking phrases – choose from a list of common phrases or write in your own.
Jumpstart the writing process by adding notes to symbols.
Organize ideas effortlessly using the Arrange tool or to create various tree charts and webs.
Highlight key concepts and group information with different text and link colours and font styles.
Access 150 templates: thinking skills, education and workplace related.
RealityCapture – RealityCapture, by Epic Games, is the state-of-the-art photogrammetry software solution that is changing the industry. It is currently the fastest solution on the market, which brings effectiveness to your work and allows you to focus on your targets. Create virtual reality scenes, textured 3D meshes, orthographic projections, geo-referenced maps and much more from images and/or laser scans completely automatically.
State-of-the-art photogrammetry software, which is currently the fastest solution on the market.
Software outperforms all existing photogrammetry solutions in speed, accuracy, and mesh quality.
Allows a fully automatic combination of laser scans and photos.
The only software which is able to mix lasers and photos easily without seams and limitations.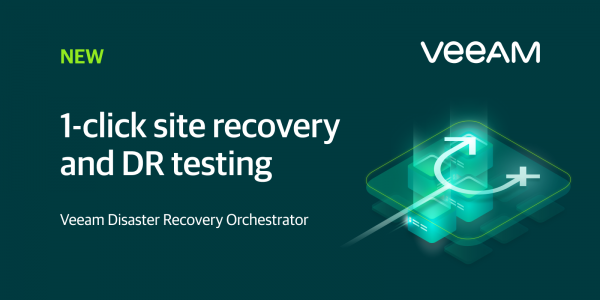 NEW Veeam Disaster Recovery Orchestrator v4 – Veeam Disaster Recovery Orchestrator v4, previously known as Veeam Availability Orchestrator, is now generally available and enables users to reliably ensure the continuity of their IT services at any scale through extensible recovery orchestration from Veeam backups, replicas, Storage Snapshots and now Veeam CDP replicas.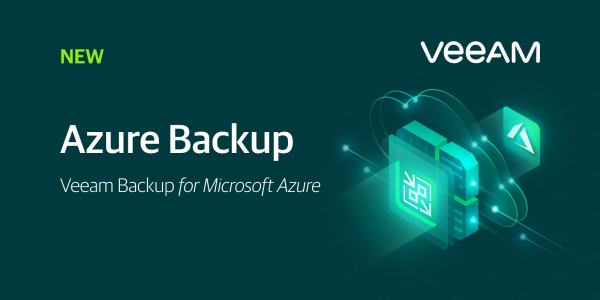 NEW Veeam Backup for Microsoft Azure v2 – NEW Veeam Backup for Microsoft Azure v2 delivers Azure-native backup and disaster recovery (DR) that's easy, cost-effective and secure. This latest release delivers powerful new features that further simplifies the management of your hybrid cloud environment while driving cloud costs even lower by unifying Azure backup and recovery with Veeam Backup & Replication, utilizing GFS retention policies across Azure Blob tiers and much more!