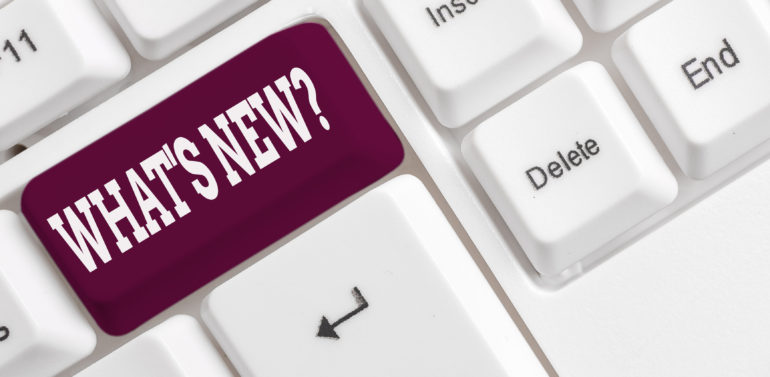 What's New – March 2020
Last updated: 19th March 2020
Author: Jamie Owen, Pugh Computers Ltd, Business Development Manager
Here we bring you What's New in March 2020! During these difficult times, we have COVID-19 updates from Pugh, Microsoft and Adobe, with support and services that are available to allow you to work remotely. There are major new product releases, the impressive new Sophos XG Firewall v18, Corel Graphic Suite 2020 and much more. Also, monthly updates from Microsoft 365 and Microsoft EDU. 
Pugh Computers Ltd COVID-19 update – Due to the seriousness of the circumstances surrounding the coronavirus pandemic and the pace at which things are developing, we are constantly assessing and reviewing our mitigation steps. Following Government recommendations, all staff are successfully working from home.
Business is operating as usual with all staff remotely connecting to Pugh's virtual private network, accessing emails and phone calls from home, and conducting virtual remote meetings with other staff members, partners and customers. Read more here.
Microsoft COVID-19 update – COVID-19 is impacting the lives of students, teachers and staff around the world. By making Microsoft Teams available to all for free, Microsoft hope that they can support public health and safety by making remote working even easier.
Pugh offer a Microsoft Teams Quick Start Service, a remote service to help get you up and running quickly with Microsoft Teams. Whether you urgently need to set up a system to allow remote working or you need help making use of your existing Teams setup, Pugh can help.
Quick Start Plan
Step-by-step Instructions
Guidance & Best Practice
Recommended next steps
Here are some Microsoft Teams useful links:


Adobe COVID-19 update – Adobe are focused on enabling customers to be productive and collaborative during this challenging time. Here are a few things Adobe are doing to accomplish this goal:
Students now have free, personal in-home access to Adobe Creative Cloud in place of their schools' in-classroom licenses through to 31st May 2020.
Adobe are making web-based PDF services on Adobe.com free through to 31st May 2020. Adobe hope the ability to create and share documents will help customers.
For Creative Cloud and Document Cloud team and enterprise customers in Value Incentive Plan (VIP), Adobe are extending the renewal grace period to 60 days.
For Creative Cloud and Document Cloud enterprise term license agreement (ETLA) customers, Adobe will eliminate additional license charges for 60 days.
Sophos XG Firewall v18 – Sophos' brand-new XG Firewall v18 is packed with some impressive new and enhanced features! This includes new Xstream Architecture for XG Firewall, a new streaming packet processing architecture that provides extreme levels of protection and performance.
Better insights into network traffic: Your security team now have visibility into your encrypted traffic flows without compromising on network performance nor being too resource-intensive, with SSL Inspection.
Better application performance: Fasttrack traffic through the firewall for your most important applications to achieve greater application performance and more reliable traffic flows, with Application acceleration.
Better management and reporting: An enhanced integration with Sophos Central brings you simpler firewall management within a central cloud location, better insights with pre-made and custom reports, and even zero-touch firewall deployments!
These key features combined with Sophos' ever-improving AI intelligence and machine learning give you the most comprehensive protection to date!
CorelDRAW Graphics Suite 2020 – Break down creative barriers with CorelDRAW® Graphics Suite 2020. Find all the professional vector illustration, layout, photo editing and typography tools you need to create and complete important design projects, from virtually any device.
Better value – affordable and flexible: Subscribe or choose a subscription-free perpetual license, for single use or tailored for business.
Best-in-class compatibility: Compatible with over 100 graphics, publishing and image file formats, CorelDRAW Graphics Suite ensures an efficient production workflow with virtually any file format.
Integrated applications: CorelDRAW provides functionality for graphic design and layout in one application. Corel PHOTO-PAINT™ adds an integrated, professional photo-editing workflow, without the need to purchase costly plug-ins or additional software.
Native OS experience: Built from the ground up for the platform of choice – Windows, Mac or web.
PiTop [4] – A new game-changing, programmable computing device that combines digital making, coding and practical projects. With pi-top [4], educators, students and inventors get to design, code and make anything they can imagine using one simple, easy-to-use system. From beginner to superuser, pi-top powers your projects and brings learning into the real world.
Retrospect Backup 17 + Retrospect Virtual 2020 – Retrospect are excited to announce new versions of the Retrospect product line: Retrospect Backup 17 and Retrospect Virtual 2020. With the new streamlined onboarding process, you can set up Retrospect on your physical or virtual environment in a few minutes and monitor the entire infrastructure from a single pane of glass with Retrospect Management Console.
Retrospect Backup17 What's New:
10x Faster ProactiveAI – ProactiveAI has been optimized to handle many more sources with different storage profiles. Customers with endpoints that are offline at various times will see a 10x performance increase in how fast Retrospect Backup 17 finds the next available computer.
Restore Preflight – Large-scale data protection – relying on highly-optimizes storage configurations like hundreds of tapes or Amazon Glacier – strategies require preflight capabilities to ensure a fast operation, and Retrospect Backup 17 allows customers to export a preflight summary including backup files and tape information.
Nexsan Certification – Retrospect Backup 17 is now certified for Nexsan E-Series and Nexsan Unity storage devices.
Retrospect Virtual 2020 What's New:
50% Faster Performance – Retrospect Virtual 2020 is now up to 50% faster at backup.
Wasabi Cloud Support – Retrospect Virtual 2020 includes support for Wasabi Cloud as a destination.
Backblaze B2 Support – Retrospect Virtual 2020 includes support for Backblaz B2 as a destination.
Updated Linux Support – Retrospect Virtual 2020 supports Ubuntu 19.04 and Red Hat Enterprise Linux 8.
Flexible Licensing – Retrospect Virtual 2020 supports flexible VM licensing. Customers can use a socket or guest license for either VMware or Hyper-V.
What's New with Microsoft 365 | February 2020 – This month, Microsoft are focused on new custom search capabilities for SharePoint Online, the Office ""What's New"" management feature that lets you show or hide specific features from end-users via the in-app help pane, the latest security and compliance updates in Yammer, and more.
0:25 FastTrack support for Microsoft Edge
1:10 Custom search for SharePoint Online
1:41 Office ""What's New"" management
3:02 Native Mode and eDiscovery in Yammer
6:17 File uploads to Office 365 connected Yammer communities
6:57 Create Visio drawings in Microsoft Teams
7:47 Real-time collaboration in Visio for the web
8:24 German datacenter regions
8:44 Dark Mode – OneNote for Android
9:10 Inking – OneNote for Android
What's New in Microsoft EDU | Episode 41 – Hope you caught all the news Microsoft brought you from the Bett education technology conference in London, but – there was a lot to take in. Don't worry, Microsoft have got you covered in this month's What's New in EDU as they recap the can't-miss Bett highlights and news about resources to help transform teaching and learning in your classroom. Microsoft also share new "You can in :90" videos to give you quick tips for using Microsoft tools.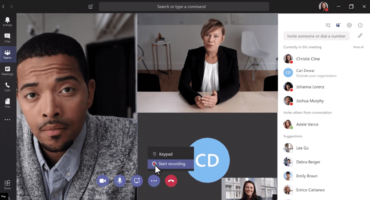 Last updated:12th March 2020
Given the current circumstances regarding the Coronavirus outbreak, businesses, educational institutions and third sector organisations around the UK are urgently assessing their ability to allow staff and students to work from home if needed.
Read more

»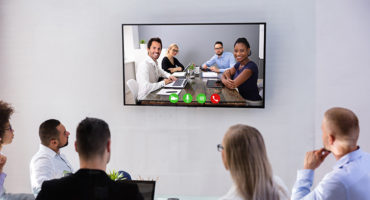 Last updated:11th February 2020
A meeting doesn't necessarily have to be held in a meeting room anymore. Meetings are now taking place more and more frequently in coffee shops, on trains, in huddle spaces or even at home, be it planned or ad hoc.
Read more

»