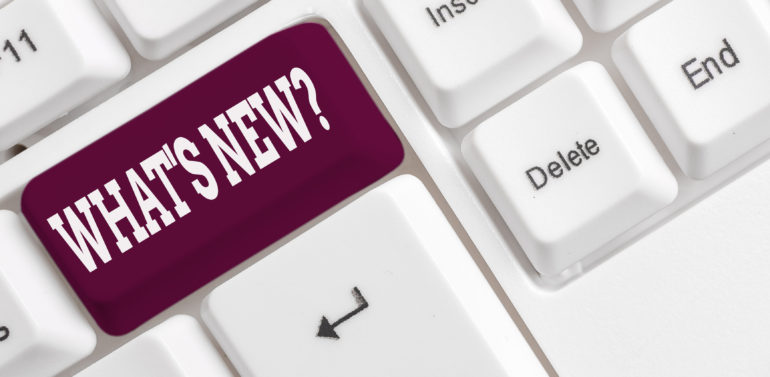 What's New – June 2020
Last updated: 29th June 2020
Let's take a look at What's New in June. To coincide with the return to the classroom, ScreenBeam have released a special offer by reducing the price of their ScreenBeam 1000 EDU to just £449 ex VAT. Adobe have introduced a new offer for their Student License Pack with a lower price and minimum number of units. Corel have released a new 2021 version of their ever-popular Painter app with some great new features. Also, we featured in EGO Magazine with the latest two editions seen below. Plus, much more.
**PRICE DROP**
ScreenBeam 1000 EDU NOW £449 ex VAT  SAVE £100 – ScreenBeam delivers app-free screen sharing on any device; eliminating the need to download an app or use a cable or dongle. You simply tap to wirelessly connect a mobile device to the room display. Teacher and guest devices have multiple ways to connect, including local Wi-Fi mode, Miracast™ and network infrastructure connectivity.
NEW Chrome OS Support, Windows and iOS
Present from laptop, tablet or smartphone wirelessly
Native screen mirroring solution; no app, no dongle
Flexible in-room display sharing preference
True extended desktop mode support
Quick Switch Mode to switch between presenters without disconnecting
Flexible multi-network for staff and guest presenters
30 Day FREE Trial available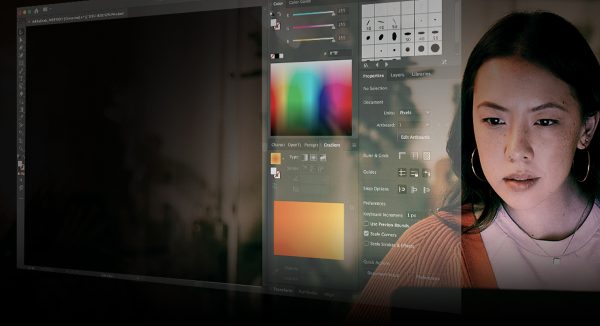 **SPECIAL OFFER**
NEW Adobe Student License Pack –Prepare your students for tomorrow with Adobe's Student License Pack. Improve their digital literacy by teaching students the essential skills they need to succeed in this modern world. The Student Licence Pack gives students access to the full power of Adobe's Creative Cloud at a significant discount. Students have access from anywhere and on any device, whether it's in school, at home or on the go.
Exceptional Value – just £120.00 per student per year with a minimum order of 100 licences (All Apps plans only).
On-the-go access – Students can use their Creative Cloud apps and services on any device, and easily work on files across devices.
Tools for career success – Students can use their Creative with all Adobe's creative apps at their fingertips, students can develop essential digital skills and showcase their work to potential employers.
Corel Painter 2021 – Corel are delighted to announce the latest version of Painter 2021 is now available. This latest release offers hundreds of realistic brushes, powerful tools and optimized performance so artists can sketch, paint, illustrate, and make unparalleled photo-art.
For over 28 years Painter's innovative tools have been trusted and used by professional artists worldwide. Painter is a diverse digital art studio offering an incredible painting experience with intuitive tools. Artists will find inspiration by sharing custom content with fellow artists and extend their knowledge with a library of free learning resources and live webinars. Painter® 2021 – Accelerate your art.
Professional blank canvas painting and photo-art tools
World-class Natural-Media™ emulation & digital art brushes
Unlimited customization of brushes, textures, and other media
Mac & PC support, FREE brush packs and more (Subscription only)

EGO Magazine | Pugh Computers – We are thrilled to have featured in EGO Magazine over the last two months. They have looked at our journey and how we have evolved as a company over the past 40 years, from our humble beginnings to becoming one of UK's leading suppliers of software licensing, hardware solutions and professional services to the education, voluntary and commercial sectors.
We would like to thank EGO for all their hard work and look forward to the coming few months as they continue to explore our journey.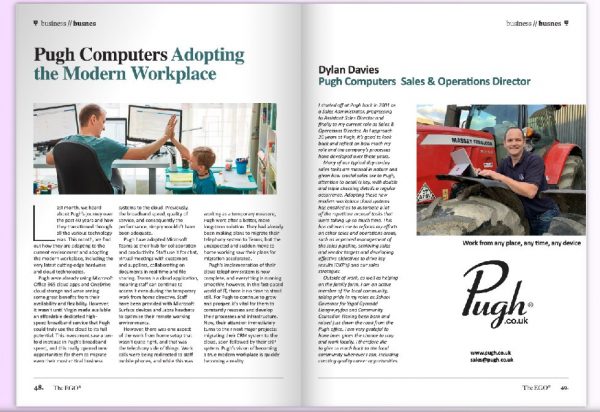 EGO Magazine June Edition | Pugh Computers Ltd
EGO Magazine May Edition | Pugh Computers Ltd
Jabra PanaCast Now Only £549 ex VAT | The social distancing video camera – With a full 180° view of the room, three 13-megapixel cameras and patented real-time video stitching technology, Jabra PanaCast gives you wall-to-wall coverage of the room in crisp high definition. So, everyone can be included in the frame while keeping a safe distance. Jabra PanaCast is the social distancing tool you never knew you needed.
Unique, real-time video stitching for a natural 180° view
Intelligent Zoom technology automatically adjusts camera resolution
Vivid HDR for a great video experience, even under widely varying lighting conditions
Easy to deploy, plug-and-play video technology with minimal setup required
Certified for Microsoft Teams and compatible with Zoom, Cisco Webex and many more
Microsoft Monthly What's New – This month, Microsoft cover the new support experience in the Microsoft Teams Admin and Security and Compliance Centers, Planner integration with the Message Center, and the new 3×3 video layout in Microsoft Teams.
0:00 Welcome to the latest episode of What's New with Microsoft 365
0:29 New support experience in the Teams Admin and Security and Compliance Centers
1:16 Planner integration with the Message Center
1:50 3×3 video layout in Microsoft Teams
2:40 Share PowerBI reports in Microsoft Teams
Microsoft Education – Teams Meetings – What's New and What's Coming Soon | June 2020 – This episode goes deep into Microsoft Teams meetings, including what's available now and what is coming soon. Teams Education Product Manager Dominic Williamson thoroughly covers everything about Teams meetings. Read Microsoft Teams blog here
TechSmith Campus Site License – TechSmith now offer Snagit and Camtasia Campus Site License based on total number of FTE faculty and staff, full and part time. A Site License is the best way to get the benefits of visual communication. Provide access to Snagit and/or Camtasia to everyone at your education establishment for a reasonable price that is custom fit to you.
Available for entire Campus or individual departments
Minimum number of 250 FTE
Includes Camtasia and Snagit as well as maintenance benefits such as free upgrades and support
Includes all school owned computers
Allows home use for faculty and staff

CorelDRAW Technical Suite 2020 – The NEW CorelDRAW® Technical Suite 2020 is now available. This latest release covers all aspects of visual communication – from project creation and authoring, to collaborative review and output. Users will be able to reach new levels of productivity with time-saving new illustration features, game-changing collaboration* tools, enhanced call-out handling, an improved styles workflow. Plus, anyone from Aerospace to Manufacturing will be guaranteed industry-standard compliance thanks to comprehensive support for technical publication standards, including CGM, WebCGM, S1000D, SVG and PDF.
Integrated suite of professional applications
Advanced standards compliance & file compatibility
Fully featured suite with 9 apps (see What's Included)
Collaborate with clients and colleagues (Subscription only)
We are in the process of on-boarding two new partners, Amazon Web Services (AWS) and Alibaba. Stay tuned for more updates.