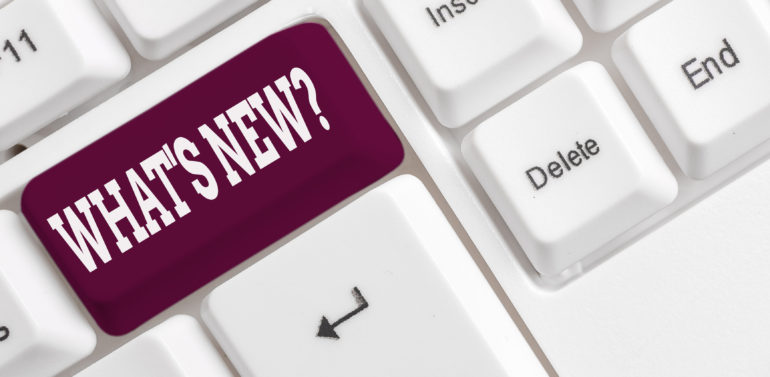 What's New – February 2022
Last updated: 28th February 2022
Don't miss out on What's New February 2022. Microsoft have a special limited-time offer on a selected range of Surface including Laptop Go and Pro7+, available until Friday 11th March. Check out what's new in Microsoft Teams with a new single tap to join meetings from your iOs device as well as a Walkie Talkie feature on Teams phone devices. Yealink's new UVC34 all-in-one Meeting Bar and MVC340 Meeting Room bundle are both Microsoft Teams certified.
Special Offer on selected Microsoft Surface range – Available until Friday 11th March 2022
Microsoft Surface Laptop Offers – Microsoft are running a range of promotions this month on the Surface range including the Surface Laptop Go and Surface Pro 7+ along with Modern Accessories.
Microsoft Surface offers a portfolio of devices that are ideally suited to education – helping teaching and facilities staff to deliver greater learning experiences and optimise the modern classroom environment, all while meeting strict budgets. They're lightweight, mobile and can handle high-performance tasks, so whether it's a remote lesson, a research paper or an interactive classroom task, there's something to meet every role and make sure that learning is always put first. Call us today for more information.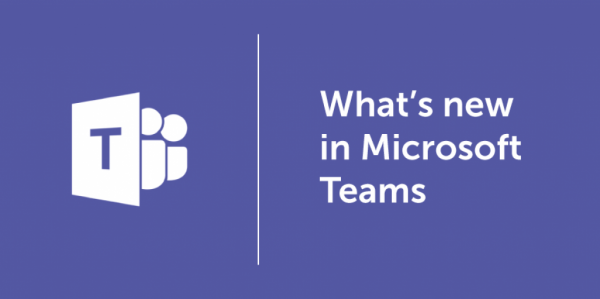 What's New in Microsoft Teams – Welcome to the February edition of "What's New in Microsoft Teams". This month we are bringing more exciting announcements. Read below to learn how you can make your meetings run a little more smoothly and how to make your chats more efficient! But don't take our word for it, see all the news for you, in this blog! Read blog here
Meetings
Updated companion mode for iOS users – Now with a single tap you can join a meeting on both your iOS device and Microsoft Teams Rooms. Audio on your device will be automatically turned off to ensure echo does not happen.
Pin or hide your own video in Teams meetings – We have now expanded the ability to pin your own video on the meeting stage. This way, you can see your own video in the increased size on your screen. Inversely, you also can hide your own video during a meeting on others' screens.
Calling
Walkie Talkie on Teams phone devices – With Walkie Talkie on Teams phone devices, you can use an instant push-to-talk communication that allows you to press and hold a button to speak to colleagues and release the button to listen. Walkie Talkie on Teams phone devices can only be used to communicate with colleagues that are part of the same Teams channel
Devices
Teams panels check in and room release – To help ensure meeting spaces get maximum use, IT admins can now configure Teams panels to release reserved conference rooms that are not being used. Meeting attendees can claim their reserved meeting room by tapping the "Check in" button on the panel.
Certified devices
Yealink UVC34 all-in-one USB video bar
This device integrates a 4K AI-driven camera, built-in 8 microphone array, and 5W high fidelity speaker in one unit. UVC34 enhances Teams experiences for remote attendees by delivering high-quality and engaging video, as well as, audio that lets you hear and be heard clearly without distraction.

Yealink MVC340
The MVC340 solution bundle is a simple and efficient way to set up and manage a Microsoft Teams Rooms system. Packaged with the UVC34 all-in-one USB video bar, MCore mini-PC, and MTouch II touch panel, these devices bring a seamless Teams experience to your meeting space. Features of this bundle include 4K resolution, 120° wide-angle lens, and built-in speakerphone fully covering small spaces.

Adobe Substance 3D – A collection of apps for 3D content creation. With the Adobe Substance 3D Collection, smart creative apps and high-end assets give you everything you need to make photorealistic 3D content.
Substance 3D Assets is now available. Substance 3D Assets is a high-end library of Materials, Models, and Lighting.
8000+ Materials
4000+ Models
100+ Lightings
Musition 7 – Fun ways to learn music theory & musicianship. Music theory software, suitable for students of all ages and levels. Become an expert at reading sheet music, recognising time signatures, notating rhythms, understanding intervals, matching keys signatures and more.
Depth of content
Complete with 59 topics, Musition® is the ultimate music theory tuition tool. With an amazing breadth and depth of content, this software is great for beginners through to advanced students.
Educational use
Musition® has awesome tools for student assessment & tracking so there's less time grading and more time teaching! It's so simple to set a quiz, worksheet or a complex exam!
Easy to use
Designed for students of all ages and abilities, the clean and simple interface in Musition® makes it perfect for young kids, college students and adults.
Auralia 7 – Ear training with real music. With 59 topics and endless customisation Auralia® is the most comprehensive ear training software available. All the fundamentals are covered; pitch, rhythm, intervals, chords, scales and tuning. Progress through cadences, dictation, harmony, jazz progressions and melodic transcription!
Depth of content
Each of the 59 topics has carefully graded levels, allowing you to easily use Auralia® with beginner through advanced students. The integrated lessons and courses provide ideal preparation for each topic.
Educational use
Sophisticated tracking allows you to easily monitor and assess your students. Set tasks and assignments, and even run exams with high quality content that your students will love.
Great for all ages
People have always loved the clean and elegant interface in Auralia®, designed to keep students focused on the essential ear training task.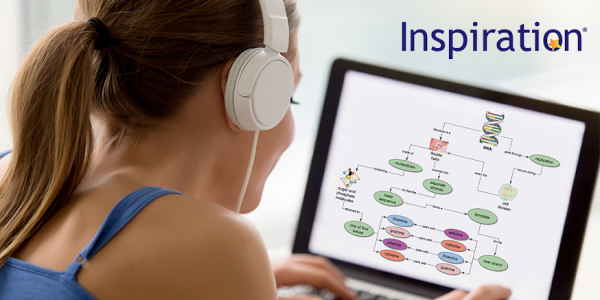 Inspiration 10: What is new in the latest update? – The latest update to Inspiration 10 is here! Inspiration has listened to user feedback and are very excited to show you what they have been working on. In this update, Inspiration have enhanced and renewed some of Inspiration's core features to improve the perceptibility of user ideas and decrease the visual stress that can come with planning and note-taking. This also includes improvements to the overall experience.
One of its brand-new features is the upgraded themes in Presentation View. Inspiration has swapped the older themes for some modernised, stylish new backgrounds that will make your ideas stand out, whether in education or the workplace.
New Presentation Themes in Presentation View
Background Customization in Outline View
New Family Tree Diagram Templates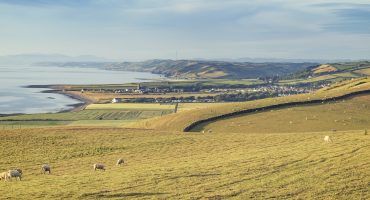 Last updated:8th December 2021
Sustainability is the hot topic around the globe, but it is easy to get confused by all the different terminologies and buzzwords being used – carbon neutral, net zero? Let us look at what all this means and show you how you can follow in the footsteps of local IT company Pugh Computers in making positive changes.
Read more

»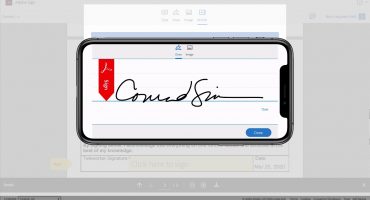 Last updated:24th October 2021
Let's take a look at some of the key additional functionalities and benefits you get with an Adobe Sign subscription.
Read more

»