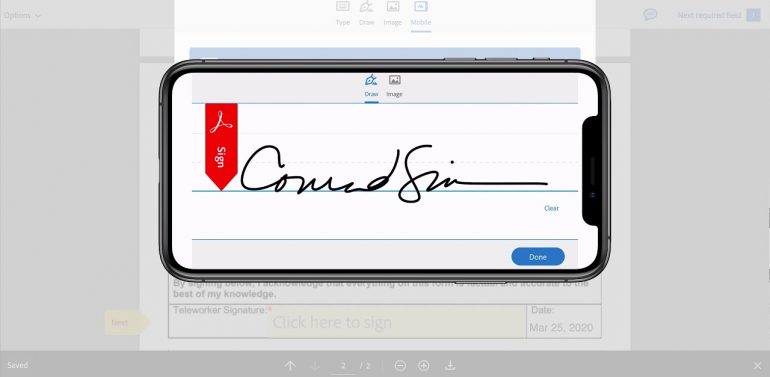 Adobe Sign vs Acrobat's E-sign: Which Do You Need?
Last updated: 24th October 2021
Firstly, what are e-signatures and why would you use them?
Many of us have recently experienced some degree of working from home and although this separation from colleagues and acquaintances may have proved challenging at times, the use of e-signatures has allowed many of us to carry out our daily tasks with little or no disruption.
If e-signatures are new to you, they are simply a way to sign an electronic document or form and are an alternative to the traditional method of providing a physical, handwritten signature with pen and paper. Just like a handwritten signature, an e-signature can be used to provide legally binding consent and approvals. Check out our Adobe Sign: Is It Legal? Your Questions Answered blog for more information on these legalities.
However, unlike physical, handwritten signatures, e-signatures are extremely efficient, allowing documents to be sent, signed and returned in minutes rather than days. Also, as everything is electronic, documents and signatures can be tracked to provide greater visibility and auditing. Finally, by eliminating the need to use paper, they are much better for the environment.
Adobe Sign: more than just e-signatures
Adobe Sign and Adobe Acrobat are two separate products, but Acrobat actually comes with some basic Adobe Sign functionality included. Therefore, if that's all you need is a way to electronically sign documents and request e-signatures from others, using the e-signing capabilities within Acrobat may well be enough for you. However, with Adobe Sign, you can do so much more than this.
Where Adobe Sign comes into its own and truly starts to shine is when you take a step back and look at it as more than just a way to send and receive e-signatures. Adobe Sign is an enterprise-grade service that integrates with your business apps, systems and processes to speed up or even completely automate your workflows and transform the way you work.
Let's take a look at some of the key additional functionalities and benefits you get with an Adobe Sign subscription.
Create efficient and automated workflows. Do more with a signature or approval by designing a complete start-to-finish automated workflow, with Adobe's intuitive drag-and-drop editor meaning no coding is required.
Integrations with leading enterprise platforms from vendors including Microsoft, Google, Salesforce and Oracle. Off-the-shelf integrations with business applications such as Microsoft's Office 365, SharePoint, Dynamics 365 and Teams allow you to take advantage of Adobe Sign from right within your existing apps. Instead of having to convert documents to PDF, with Adobe Sign, you can directly sign Microsoft Word documents and many other file formats.
Integrations with custom apps, systems and processes. It's not just the off-the-shelf integrations you can use. Adobe's easy-to-use REST APIs provide the flexibility of integrating Sign functionality within almost any aspect of your organisation – even custom in-house apps, systems and processes.
Embedding within website forms. In addition to digital documents, Sign functionality can be embedded online to create rich, signable web forms, application pages, registration portals and many other web resources.
What next?
If you weren't sure which solution you actually needed or even what the differences were between Adobe Sign and Adobe Acrobat's e-signature functionalities, then hopefully you now have a better idea. However, ultimately, the right solution for you really does depend on your requirements and what you want to achieve.
Either way, get in touch with our friendly team of Adobe experts on 01974 200 201 or sales@pugh.co.uk to find out more information or to discuss potential solutions for you, whether that's Adobe Sign, Acrobat or the full Creative Cloud suite of apps.
Further reading
Adobe Sign: Is It Legal? Your Questions Answered
Adobe's guide on worldwide e-signature laws
Adobe's detailed guide on ensuring legal and authenticated e-signatures
Pinsent Masons article on e-signature laws in England and Wales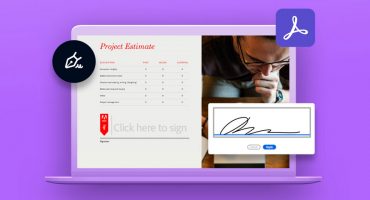 Last updated:5th August 2021
Adobe Sign offers great benefits to you and your organisation: collecting signatures within minutes rather than days speeds up your workflows and makes you more efficient, document tracking and auditing gives you greater compliance visibility, and with no paper needed, it's simply a greener way of doing things.
Read more

»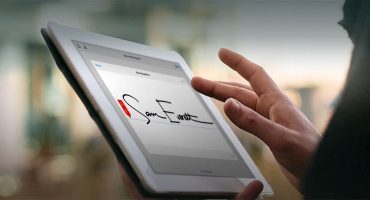 Last updated:5th May 2021
Adobe Sign is an electronic signature tool that lets you digitally sign documents, request e-signatures from others, track document progress and maintain detailed audit logs. Adobe Sign will modernise the way you work by: Speeding up your workflows to make you more efficient, Improving your document tracking and auditing and Helping you become more eco-friendly.
Read more

»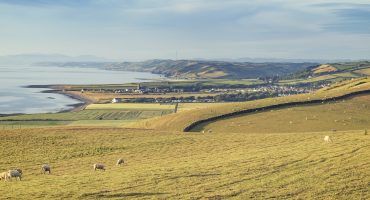 Last updated:8th December 2021
Sustainability is the hot topic around the globe, but it is easy to get confused by all the different terminologies and buzzwords being used – carbon neutral, net zero? Let us look at what all this means and show you how you can follow in the footsteps of local IT company Pugh Computers in making positive changes.
Read more

»