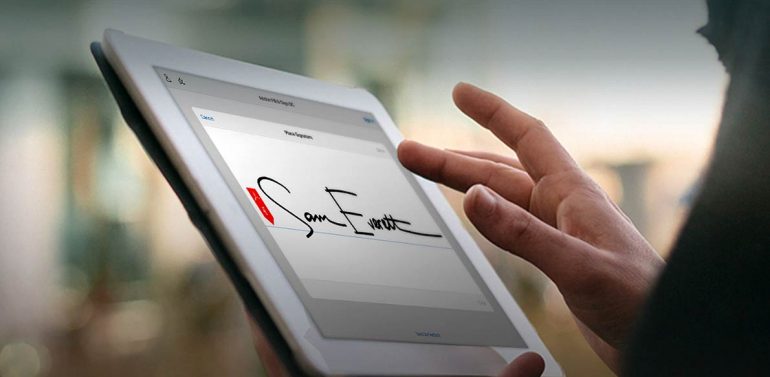 Adobe Sign: The Perfect Addition to Your Modern Way of Working
Last updated: 5th May 2021
What is Adobe Sign and why would you use it?
Adobe Sign is an electronic signature tool that lets you digitally sign documents, request e-signatures from others, track document progress and maintain detailed audit logs.
Adobe Sign will modernise the way you work by:
Speeding up your workflows to make you more efficient – Send a document, request a signature and have it returned signed all within minutes, as opposed to days when relying on physical paper-based documents and signatures.
Improving your document tracking and auditing – Know exactly who has received the document, when they opened it, when it was signed and be notified when the document is returned completed.
Helping you become more eco-friendly – Eliminate the need to print sheets and sheets of paper with everything done electronically.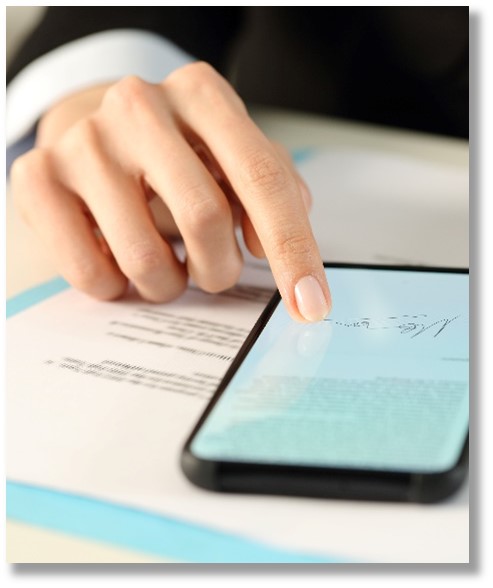 How does it fit in to the way you work?
By now, most of us are well aware of Microsoft Teams and are likely to be using it every day. In fact, most of our customers now tell us that they could no longer go without it. And why would they want to? It's a great tool for keeping in touch, collaborating and remaining productive. It's the modern way of working and most of us have built up valuable skills in using it.
But you may be thinking what Microsoft Teams has to do with Adobe Sign. Well, the best thing about Adobe Sign is that it integrates with apps you already use every day. Instead of having to navigate to a new app and learn how to use it, you can simply sign documents and request signatures within a few clicks directly within the apps you're already using, including Adobe Acrobat, Microsoft Word, Outlook, Dynamics CRM and of course, Microsoft Teams.
There are also different features and functionality available depending on how you're accessing Adobe Sign. While you don't need a license to sign and return a document that has been sent to you, and you get basic Sign functionality through Acrobat subscriptions, an Adobe Sign license will provide the full, rich set of features and functionality, including advanced authentication methods, embedding Sign into website forms and even integration with payment systems.
Hold on… is it legally binding and is it secure?
Yes and yes.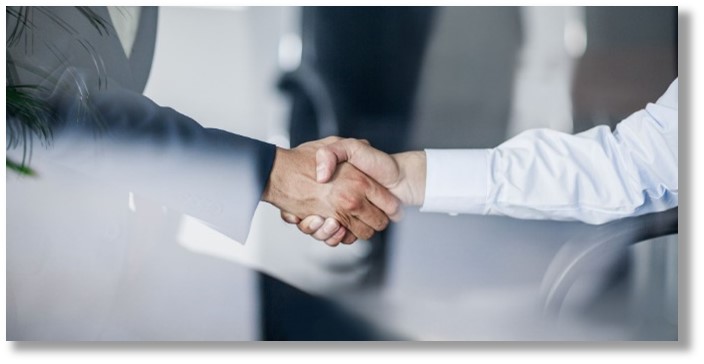 Adobe Sign is legally binding in most cases and in many countries. We say most cases due to a small number of highly sensitive documents still requiring a physical signature by law, such as UK wills. But for most scenarios, including sales contracts, employment contracts and consent forms, Adobe Sign's e-signatures are completely legally binding.
Of course, we always recommend that you familiarise yourself with the local e-signature laws in your country or region, especially when handling highly sensitive or complex legal documents. Adobe have published a handy, user-friendly guide here on worldwide e-signature laws.
In terms of security, Adobe Sign meets and even exceeds required security and legal compliance standards. Adobe Sign documents are certified as originals and cannot be edited beyond what is requested, so if your document has been altered or tampered with, you'll be informed as soon as you open it.
So why not give it a go?
If you think you and your organisation could benefit from Adobe Sign, there's no better time to act. There is currently a new trial offer available, giving you 50 Adobe Sign transactions for just $1, with no need to commit to anything.
As an Adobe Platinum Certified Reseller & Education Elite Partner, Pugh are your ideal Adobe Sign partner. Get in touch with our team of experts today to find out more about this trial offer and how we can support you in enabling a modern e-signature solution that will transform the way you work.
Further reading
Adobe's guide on worldwide e-signature laws
Adobe's detailed guide on ensuring legal and authenticated e-signatures
Pinsent Masons article on e-signature laws in England and Wales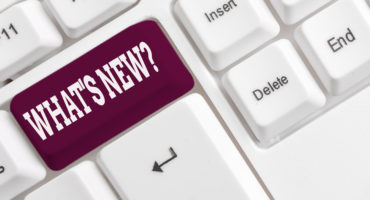 Last updated:29th June 2021
Let's take a look at What's New June 2021. With modern meeting rooms an essential part of a hybrid working environment, Poly have released Poly Studio E70, an intelligent camera with mind-blowing video quality and state-of-the-art audio features and Yealink release an all-in-one interactive Room Panel, Microsoft introduce a new Windows experience with Windows 11, as well as the new Microsoft Whiteboard designed for hybrid work, plus much more...
Read more

»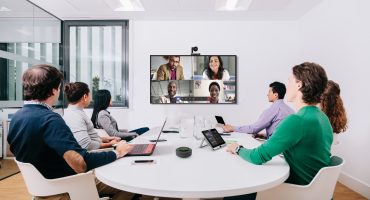 Last updated:26th May 2021
If we could jump back in time to a couple of years ago, there would be a lot of people in this world who would never even have heard of Microsoft Teams or Zoom. Yet fast forward to today and many of those same people would now find it hard to imagine life without them. As we start hearing more and more talk of 'returning to normal' or even 'moving to a new normal', we break down in simple terms exactly what a modern meeting room is, the benefits it'll bring you and how it fits into your 'new normal'.
Read more

»