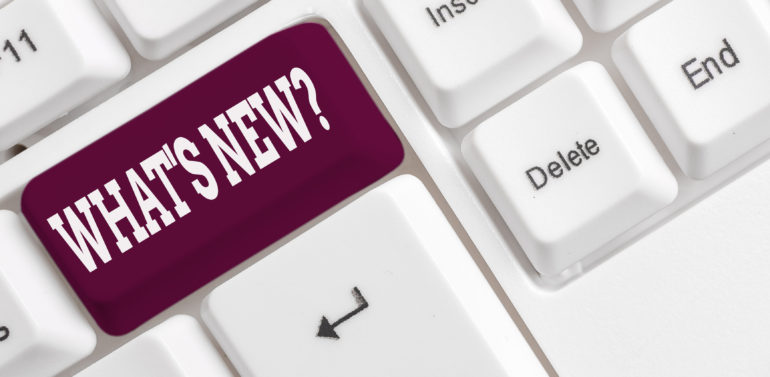 What's New – June 2021
Last updated: 29th June 2021
Let's take a look at What's New June 2021. With modern meeting rooms an essential part of a hybrid working environment, Poly have released Poly Studio E70, an intelligent camera with mind-blowing video quality and state-of-the-art audio features and Yealink release an all-in-one interactive Room Panel, Microsoft introduce a new Windows experience with Windows 11, as well as the new Microsoft Whiteboard designed for hybrid work and Headspace meditations and music in Microsoft Viva Insights. Corel release Painter 2022, Adobe introducing the new collection of Adobe Substance 3D creative apps, and we are thrilled to announce we are now a Zoom Partner.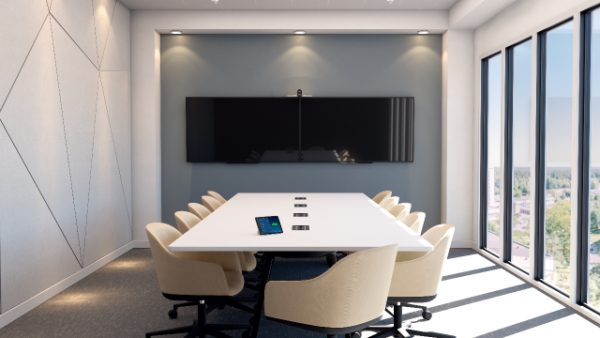 Poly Studio E70 Camera – The Poly Studio E70 is a first-of-its-kind intelligent camera that super-charges meeting rooms with mind-blowing video quality, state-of-the-art audio features, and next-level analytics. Dual lenses with 20-megapixel 4K sensors are boosted by Poly DirectorAI technology to create a completely unrivaled video experience – perfect for hybrid working environments.
Dual lenses with 20 megapixel 4K sensors
AI-driven camera array
Motorized, integrated electronic privacy shutter
Includes Poly Lens management software
Connects to Poly G7500 and Poly Microsoft Teams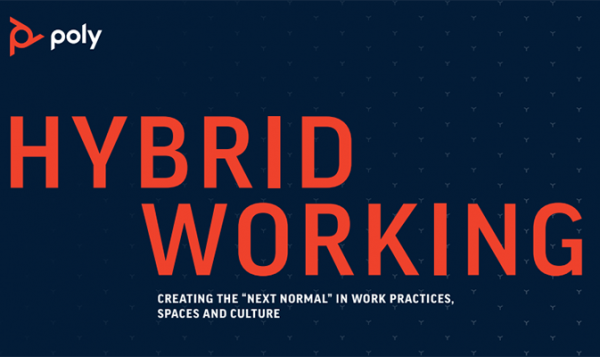 Poly – A Hybrid Working Environment – Gartner estimates that by 2024, 30% of all workers worldwide will work at home at least one day a week and 30% of those will be remote workers full time. But, what are the most ideal communication solutions for this new way of working?
To create a hybrid work environment that meets employees needs and supports collaboration and productivity, you don't just need the right technology; you need a strategic partner that makes the buying, adoption, and support experiences as simple as possible. That's where Poly comes in. Poly offer solutions for every workstyle and workspace, including headsets, video devices, desk and conference phones, management software, and global services and support.
Download the Buyer's Guide from Poly and find out!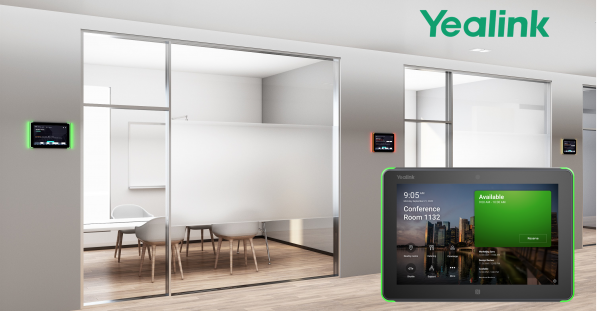 Yealink RoomPanel – An all-in-one 8'' interactive room panel, powered by a native Microsoft Teams experience, provides the easiest and most convenient way for meeting room scheduling and using. Its two full RGB LED bars allow viewers to know the room availability at a glance from a distance. Its ability to connect to the room sensor without an extra gateway can automatically update the room status in real-time.
At-a-glance details of location and availability
One tap for reserving meeting spaces for ad hoc meetings
Up-to-date scheduling status with key meeting information
Coloured LED bar for indicating room status with high visibility
Corel Painter 2022 – Create next-level results with trusted, professional digital art software. Sketch, paint, illustrate, and produce unparalleled photo art with hundreds of impeccably realistic artist-created brushes, superior blending, and an array of versatile art tools. Plus, extend your desktop to iPad with Sidecar and paint away with the Apple Pencil.
Natural-Media™ that replicates reality
Exclusive Painter brushes
Intelligent photo-painting tools
Incomparable composition
Intuitive workspace
Extensive compatibility
Introducing Windows 11 – A new Windows experience, bringing you closer to the people and things you love. Windows 11 provides a calm and creative space where you can pursue your passions through a fresh experience. From a rejuvenated Start menu to new ways to connect to your favourite people, news, games, and content – Windows 11 is the place to think, express, and create in a natural way.
Access all the apps you need and multi-task with ease with tools like Snap layouts, Desktops, and a new more-intuitive redocking experience. Plus, Connect instantly to the people you care about right from your desktop with Microsoft Teams. Call or chat for free – no matter what device they're on.
Meet the new Microsoft Whiteboard designed for Hybrid Work – Introducing a completely new Microsoft Whiteboard, the visual collaboration workspace in Microsoft 365, designed for hybrid work. Microsoft introduced Microsoft Whiteboard with the goal of bringing people together for visual collaboration, working across a range of devices and ecosystems including Microsoft Teams. Over the past 18 months, as many people were working remotely, Microsoft learned customers needed virtual-first tools to creatively problem-solve with others. To help people thrive in a more flexible work environment, Microsoft have reimagined the Whiteboard experience to help collaborate, wherever, and whenever.
Make real-time collaboration easier
Boost creativity with rich and interactive content
Experience a unified modern look and feel
Maximize creativity with ink for everyone
Integrate seamlessly across Microsoft 365
Introducing Headspace meditations and music in Microsoft Viva Insights – Start your day grounded, relax your mind before a big presentation, or disconnect from work in the evening with a curated set of Headspace guided meditations coming soon in the Viva Insights app in Microsoft Teams. And check out a new focus mode coming later this year featuring music from Headspace and timers to help you make progress on important tasks in regular intervals, with breaks planned in between.
Headspace meditations and mindfulness exercises
Focus mode with Headspace music and timers
Quiet time user and admin settings
Lenovo ThinkPad X12 Detachable – More powerful than a standard tablet while less cumbersome than a laptop, the 12.3″ ThinkPad X12 Detachable tablet runs up to the latest Intel® processors and Windows 10 Pro. Use a pen to sketch, take notes, and sign documents, or attach the optional folio keyboard to transform this tablet into a lightweight, alternative to your business laptop. This highly mobile device, with its enhanced security and performance, offers the ideal choice for professionals in the field.
Powerful 12.3″ detachable
Protected by Corning® Gorilla Glass
Optional folio keyboard and pen
Lenovo ThinkPad X1 Titanium – A 2-in-1 laptop that boasts an impressive ultralight chassis with a titanium cover that looks as good as it feels. Designed to work in whatever mode suits you, the 360-degree hinge on this unique mobile device moves from laptop to tablet and everywhere in between. Exquisite aesthetics are rivaled only by its next-level engineering—and we wouldn't expect anything less from the newest member of our premium ThinkPad X1 lineup.
Powerful Intel ® Evo™ platform
Visuals more amazing than reality
Mobile-conferencing hub
Built for the future
Adobe Substance – Introducing the new collection of Adobe Substance 3D creative apps, a suite of interoperable tools and services that support 3D creativity from the beginning to the end of any project. Create and capture materials, texture and stage 3D models, and render your 3D scenes. Experience the powerful and integrated toolset today.
Substance 3D Stager – An intuitive rendering and layout tool that enables users to create both stylized and photorealistic renders by compositing assets into a 3D scene for creative professionals.
Substance 3D Painter – Painter has all the tools you need to seamlessly texture your 3D assets, from advanced brushes to Smart Materials that automatically adapt to your model. Painter is the best-in-class authoring app that enables creative pros to paint 3D textures on models and meshes in real time.
Substance 3D Sampler (previously Substance Alchemist) – An intuitive authoring tool to create materials for 3D, by leveraging real life images.
Substance 3D Designer -The industry-standard parametric authoring tool gives users unparalleled artistic control over the creation of materials, image filters, and dynamic geometry.
3D assets -Download thousands of high-quality, fully customizable 3D assets for your diverse project needs. Explore and use models, lights, and materials created by specialists and world-class guest artists. Use the assets inside your major digital content creation apps, in both real-time and offline renderers.
Zoom Partner – We a thrilled to announce that we are now a Zoom Partner. Zoom is the leader in modern enterprise video communications, with an easy, reliable cloud platform for video and audio conferencing, chat, and webinars across mobile, desktop, and room systems. Zoom Rooms is the original software-based conference room solution used around the world in board, conference, huddle, and training rooms, as well as executive offices and classrooms. Stay tuned for more information.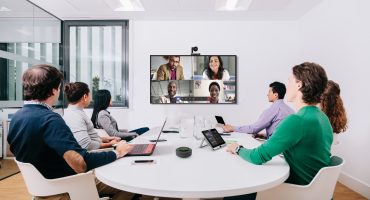 Last updated:26th May 2021
If we could jump back in time to a couple of years ago, there would be a lot of people in this world who would never even have heard of Microsoft Teams or Zoom. Yet fast forward to today and many of those same people would now find it hard to imagine life without them. As we start hearing more and more talk of 'returning to normal' or even 'moving to a new normal', we break down in simple terms exactly what a modern meeting room is, the benefits it'll bring you and how it fits into your 'new normal'.
Read more

»