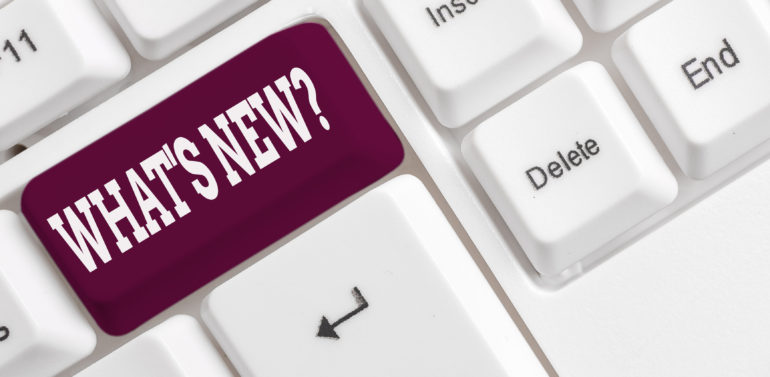 What's New – July 2021
Last updated: 29th July 2021
What's New July 2021 brings major announcements from Microsoft Inspire as Windows 365 is released and there is a new Dynamics 365 and Teams experience. Yealink introduces the new UH34 headset. Get another chance to watch our Microsoft Teams and Adobe Sign webinars at Gofod3, Read our latest case study with Mynach Community Center as we help transform their center into a modern community hub for the benefit of local community groups and residents.
Introducing a new era of hybrid personal computing: the Windows 365 Cloud PC – Microsoft are excited to announce Windows 365, a cloud service that introduces a new way to experience Windows 10 or Windows 11 (when it's generally available later this calendar year).
Windows 365 takes the operating system to the Microsoft Cloud, securely streaming the full Windows experience – including all your apps, data, and settings – to your personal or corporate devices. This approach creates a fully new personal computing category, specifically for the hybrid world. Read more…
A powerful, personalized, full Windows experience in the cloud on any device
Greater simplicity with familiar tools
Cloud security powered by Zero Trust
Hybrid Windows for a hybrid world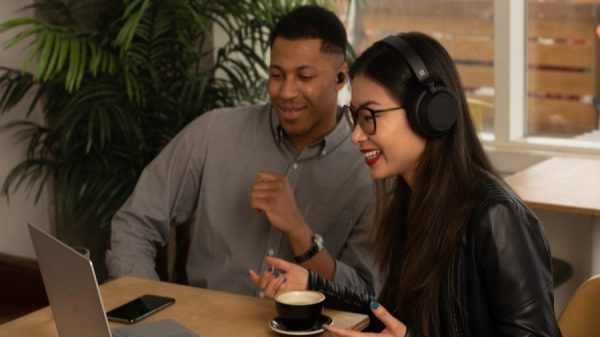 From collaborative apps in Microsoft Teams to Windows 365 – here's what's new in Microsoft 365 at Inspire – With 145 million daily active users (and growing) Microsoft Teams is where people start their day and stay in the flow of work. Over the past 18 months, people have come to rely on Teams to meet, chat, call, collaborate, and increasingly automate business processes. In a very real way, Teams has become the new front end for a new world of work. But empowering people for flexible work isn't easy. Every organisation will need to build a new operating model across people, places, and processes.
This year at Inspire, Microsoft shared three ways that we are innovating to create new categories for a new world of hybrid work with the Microsoft Cloud:
A new Dynamics 365 + Microsoft Teams experience demonstrates the power of collaborative apps and enables organizations to activate this capability at no additional licensing cost.
Windows 365, which takes the PC to the cloud, gives people the ability to connect to their content, applications, data, and settings without limiting them to any single device.
New partner integrations with Microsoft Viva enhance the employee experience.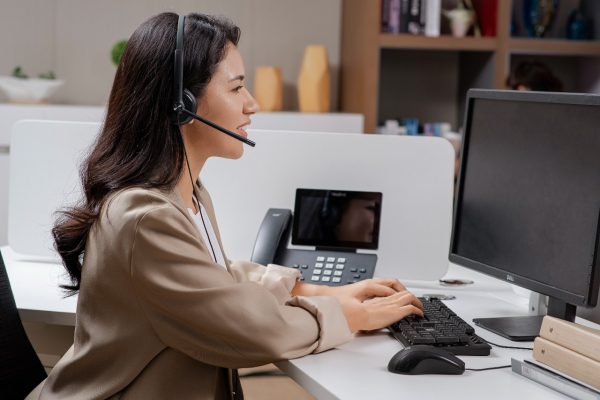 Yealink UH34 Headset – The Yealink UH34/UH34 Lite, available in monaural and binaural, is a professional USB wired headset with crystal clear audio. A lightweight form factor that is comfortable to wear, even for an entire workday. It's suitable for workers who spend a lot of time wearing headsets for voice communications. Made for calls and music, it's kitted out with a high signal-to-noise ratio speaker and independent cavity design. The passive noise cancellation creates a richer and clearer conversation with reduced background noise.
Simple and Flexible Connectivity – Runs right out of the box, a USB plug-and-play setup makes the connectivity to PC. You can enjoy a reliable call experience with soft clients. Perfect match with Yealink IP phones give you optimized audio quality.
Ultra-lightweight, All Day Wearing Comfort – Built for comfort with soft ear cushions and ultra-lightweight materials, the UH34/ UH34 Lite is lighter than other headsets in the same range. Its ergonomic design makes this headset comfortable enough for long conference calls and all-day use.
Unparallel Audio Experience – Made for calls and music, UH34/UH34 Lite is kitted out with a high signal-to-noise ratio speaker and independent cavity design. Passive noise cancellation creates richer and clearer conversations with reduced background noise.
Intuitive Controller – The hand-held controller with LED indicator provides easier access to key call control capabilities, including answer call, end call, reject call, and mute/unmute.

If you missed us at Gofod3 or would like to rewatch our Microsoft Teams or Adobe Sign presentations, please check them out below. 
Gofod3 Webinar: Empower your staff to work from anywhere with Microsoft Teams – With some of us returning to the office, some still working from home and some doing a bit of both, learn how Microsoft Office 365 and Microsoft Teams let everybody meet, chat, call and work together easily and safely from anywhere, at any time, on any device.
Gofod3 Webinar: Speed up your workflows with Adobe Sign for non-profits – Frustrated with slow workflows? Waiting weeks for volunteer agreements to be drafted, posted, signed and returned? With Adobe Sign, this is all done in just minutes, letting your volunteers hit the ground running. And what about all that paper? Tired of constantly filing documents? Had enough of the piles of paperwork on your desk? Or do you simply care too much about the environment to keep printing sheets and sheets of paper?
Luckily, Adobe Sign solves all these problems with legally binding e-signatures and highly secure document tracking and auditing. Join us to discover a solution that's right for you.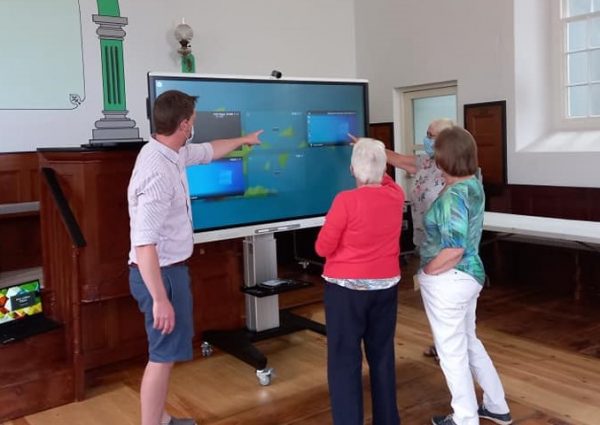 Canolfan Cymunedol Mynach Community Centre Case Study – Located in Devil's Bridge, Ceredigion, Mynach Community Centre has recently undergone a major interior and exterior redevelopment project, transforming it into a modern community hub for the benefit of local community groups and residents. Working with the Community Centre has been an absolute pleasure supporting them on their digital transformation journey and adoption of their modern meeting space. Read more…
Helping people connect and engage, no matter where they are
Cutting-edge technology accessible to the local community
Supporting Local
SMART Display for your Classroom – Introducing SMART's family of interactive displays for education! Discover why SMART's range of high-quality interactive displays are the best choice for any education budget, giving you more connected classrooms, engaging learning, and simple deployment, use, and support – all adding up to a solid investment.
Affordable, high-quality interactive displays – SMART's range of industry-leading interactive displays offer powerful capability at a great price. Built to last, designed for any learning environment and easy to use, deploy and support, a SMART Board is a solid investment in the classroom of the future.
Get Connected – Bring together all the technology and content in your classroom seamlessly. SMART displays help teachers leverage your investments in student devices more meaningfully, while easily managing connected devices, content and learning experiences – both in and out of the classroom.
Get Simple – SMART displays are engineered for the simplicity teachers want, and they're easy to deploy and support. This means savings in training and support costs, less change and effort for teachers and a lower total cost of ownership.
Get Engaging – With built-in Android™ and free, powerful lesson creation software including SMART Notebook®, your SMART Board® arrives ready to use.
Supports Mac, Windows & Chrome OS – Get full SMART Board® capabilities on any connected Windows or Mac PC and any app, including 20 points of touch, intuitive tools and inking.
Zoom – Zoom brings teams together to get more done in a frictionless video environment. An easy, reliable, and innovative video-first unified communications platform that provides video meetings, voice, webinars, and chat across desktops, phones, mobile devices, and conference room systems.
Zoom Rooms is a software-based room system that tackles the biggest pain points in the conference room: starting a meeting, booking a meeting, and sharing content – this means more time being productive and less time scrambling for meeting IDs and cables. Essentially, it's what your conference room is meant to be, with:
Flawless video and audio conferencing
Instant wireless content sharing from any device
One tap to start a meeting
Simplified management.
For all your Zoom licensing requirement get in touch with our experts.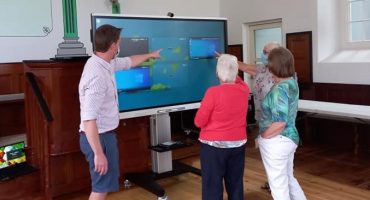 Last updated:21st July 2021
Canolfan Cymunedol Mynach Community Centre, located in Devil's Bridge, Ceredigion, has recently undergone a major interior and exterior redevelopment project, transforming it into a modern community hub for the benefit of local community groups and local residents.
Read more

»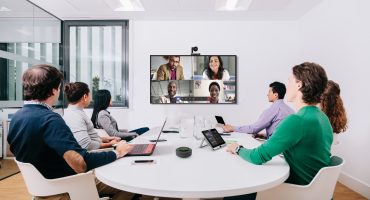 Last updated:26th May 2021
If we could jump back in time to a couple of years ago, there would be a lot of people in this world who would never even have heard of Microsoft Teams or Zoom. Yet fast forward to today and many of those same people would now find it hard to imagine life without them. As we start hearing more and more talk of 'returning to normal' or even 'moving to a new normal', we break down in simple terms exactly what a modern meeting room is, the benefits it'll bring you and how it fits into your 'new normal'.
Read more

»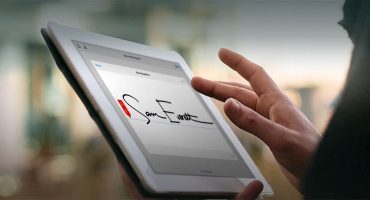 Last updated:5th May 2021
Adobe Sign is an electronic signature tool that lets you digitally sign documents, request e-signatures from others, track document progress and maintain detailed audit logs. Adobe Sign will modernise the way you work by: Speeding up your workflows to make you more efficient, Improving your document tracking and auditing and Helping you become more eco-friendly.
Read more

»