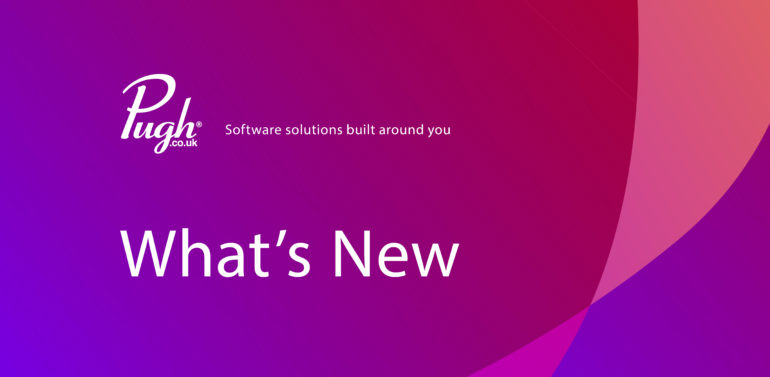 What's New – August 2018
Last updated: 16th August 2018
This month What's New introduces new and exiting creative and security products from Corel, McAfee, Veeam, Bitdefender
Corel Paintshop Pro 2019 Ultimate – the affordable, user-friendly alternative to Photoshop. Enjoy an exclusive bonus collection of creative software that will not only enrich your photo editing toolset, but also expand your expertise into the realm of animation and digital art. PaintShop Pro® 2019 Ultimate offers photo animation, photo-painting, intelligent image correction, RAW photo editing, creative content, and so much more.
NEW PhotoMirage Express
NEW Painter Essentials 6
NEW Perfectly Clear 3.5 SE
Corel AfterShot 3
McAfee MVision – a new portfolio family featuring innovations that offer a single point of visibility, comprehension, and control across your digital estate. With the flexibility to manage and deploy both McAfee, third-party, and even the security that's built-in on modern devices, MVISION supports your current and evolving security needs as you migrate to the cloud and to newer secure operating systems.
McAfee MVISION ePO

 – a cloud-based security management console that gives you complete visibility and control over your security environment, without the overhead and deployment complexity of on-premises infrastructure. Simply access it from a browser with your credentials and manage your security.

McAfee MVISION Endpoint

– provides enhanced threat detection and correction capabilities to augment basic native security controls in Microsoft Windows

MVISION Mobile

– Get on-device threat detection and protection for iOS and Android mobile devices. McAfee MVISION Mobile protects against application and network threats, using machine learning algorithms to help identify malicious behavior.
Veeam Updates
NEW Veeam® Backup & Replication™ 9.5 Update 3a – which now fully supports VMware vSphere 6.7, VMware vCloud Director 9.1, Microsoft Windows Server 1803 and Microsoft Windows 10 April 2018 Update
NEW Veeam Availability for Nutanix AHV – which provides simplicity and flexibility with an intuitive prism-like interface, business productivity and data loss minimization
Veeam Backup for Microsoft Office 365 v2 – which can eliminate the risk of losing access to the Office 365 data, including Exchange Online, SharePoint Online and OneDrive for Business
Bitdefender Gravity Zone Ultra Security 2019 (XDR) – integrates layered next-gen endpoint protection and easy-to-use EDR platform to accurately protect enterprises against even the most elusive cyber threats. It offers prevention, automated detection, investigation and response tools so enterprise customers can protect their digital assets and respond to these threats.
Attack surface reduction (via firewall, application control, content control and patch management)
Data protection (via full disk encryption add-on module)
Pre-execution detection and eradication of malware (via tunable machine learning, real-time process inspection and sandbox analysis)
Automated detection, easy investigation and in-place remediation tools
Bitdefender Gravity Zone Elite Security 2019 (HD) – designed to protect enterprises against the full spectrum of sophisticated cyber threats with speed and accuracy. Elite combines Bitedefender's proven layered security approach with its next-generation tools and technologies to provide high-level performances and protection for all endpoints across the enterprise environment: desktops, laptops, mobiles, physical and virtual servers.
Detect and prevent the full range of sophisticated threats and unknown malware
Detect and Stop Fileless malware
Stop Macro and script-based attacks
Automate threat remediation and responses
Boost operational efficiency with single agent and integrated console
[magazine]