SMART
SMART is changing the world by changing the way knowledge can be shared. SMART software and hardware solutions empower everyone – from primary school students to innovators in Fortune 500 companies – to come together to explore and expand on ideas, bringing them to life without geographical or technological limitations.
SMART Board 7000 series with iQ
Introduction to SMART Learning Suite Online 2019
SMART Notebook Software: Engaging. Educating. Inspiring.
Designed by over two million teachers, SMART Notebook software works with all of the technology in your connected classroom. Transform your lessons into interactive learning experiences that get students out of their seats and sharing their greatness.
Products
SMART Learning Suite
–
Transform static content into interactive lessons with SMART Learning Suite. Lesson delivery, formative assessment, collaborative workspaces and game-based activities combined into one ultimate education software suite. The suite includes both a desktop and online experience.
SMART Boards
SMART Board 7000 series
–
SMART Board 7000 series is 25 years in the making, and all new. The 7000 series is the digital heart of your interactive classroom experience, connecting SMART Boards and software, devices and vibrant imaginations. It helps students discover talents and passions, and teachers to promote student achievement in exciting new ways.
SMART Board 6000 series
–
Students achieve more when they're free to express themselves and explore their interests. The new SMART Board 6000 series with iQ gets everyone in your classrooms out of their seats and eager to learn, using different devices. The 6000 series helps you create learning experiences without cables or limits.
SMART Board MX
–
Meet the user and budget friendly solution to elevating your outcomes. The SMART Board MX series has all the interactive tools educators need at a great value. Designed and built to last, the MX series is available in 65", 75" and 86" sizes making it a flexible and affordable alternative to classroom projectors.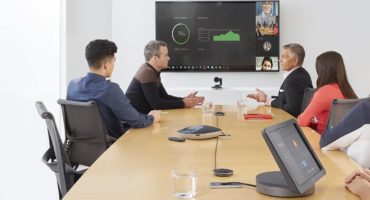 Last updated: 10th September 2019
Microsoft goal is to extend Teams meetings into every space from small huddle rooms to large conference rooms. Microsoft recently announced and delivered several capabilities that enhance the Teams Meetings experience in meeting rooms...
Read more

»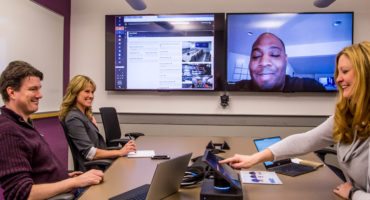 Last updated: 11th September 2019
Microsoft employees have long asked for the company's internal meetings to work better. They're getting their wish, thanks to Microsoft Teams and the company's meeting room solution, Microsoft Teams Rooms.
Read more

»