Promethean
Promethean is a global leader in interactive displays for education and interactive boards for schools. Promethean develops award-winning free teaching software such as ActivInspire and ClassFlow, that makes learning fun and engaging, and lesson preparation and delivery much easier for today's busy teacher. For over 20 years, learning has been, and always will be what fuels Promethean's passion. Promethean believe that the purpose of technology is not simply about automating the teaching and learning process, but to inspire and empower every student.
Teaching Remotely with Promethean
Hybrid and Remote Learning with Promethean
Promethean ActivPanel Elements Series
Products
ActivPanel Elements Series
Promethean ActivPanel Titanium™
–
The most powerful, teacher-friendly classroom solution. Providing enhanced interactivity, Bluetooth on-board, and advanced computing power, the ActivPanel Titanium interactive display delivers the most seamless and integrated learning experience available for the classroom. Available sizes: 70″ 4K, 75″ 4K, 86″ 4K
Promethean ActivPanel Nickel™
–
All the essentials, all-in-one, and value focused. Combining the latest classroom technology and packed with everything teachers need right out of the box, the ActivPanel Nickel is the essential interactive display for education and a reliable solution for schools looking to replace outdated technology. Available sizes: 

65" 4K, 75" 4K, 86" 4K
Promethean ActivPanel Cobalt™
–
Our connected interactive display for the contemporary classroom. The ActivPanel Cobalt provides robust collaboration and connectivity options for a modern classroom touch screen solution. Preloaded with a variety of teaching tools and the state-of-the-art Vellum writing technology, it's the integral interactive display for education. Available size: 

65" 4K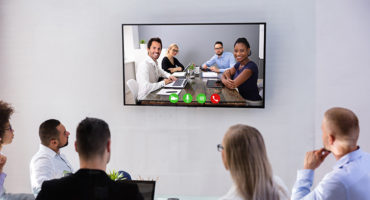 Last updated:11th February 2020
A meeting doesn't necessarily have to be held in a meeting room anymore. Meetings are now taking place more and more frequently in coffee shops, on trains, in huddle spaces or even at home, be it planned or ad hoc.
Read more

»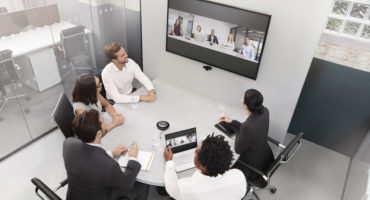 Last updated:13th January 2020
We are all familiar with the old, dated meeting room in work that you dread to use. We have all been there. Discover how Jabra PanaCast is the solution to your problems.
Read more

»