Beat the Adobe Price Increase
Last updated: 8th January 2019
Adobe Pricing Changes
On 1 February 2019, Adobe will increase its subscription prices for Adobe Creative Cloud, Acrobat DC and Adobe Captivate.
The new Adobe prices will apply on or after 1 February for customers who purchase subscriptions via the Value Incentive Plan (VIP) and Enterprise Term Licence Agreement (ETLA). For VIP members who have an existing 3-year commit and existing ETLA members, prices won't change until the end of the committed term.
Since launching Creative Cloud more than six years ago, Adobe have released six all-new Creative Cloud apps – Adobe XD CC, Dimension CC, Character Animator CC, Photoshop Lightroom CC, Adobe Spark with premium features, and Premiere Rush CC. Single App users have also benefited from the addition of Adobe Spark with premium features and Adobe Portfolio in their plans. There has also been a redesigned Admin Console experience for Creative Cloud for teams and Creative Cloud for enterprise administrators.
Adobe Acrobat Pro DC and Adobe Acrobat Standard DC for teams (Acrobat DC) continue to evolve and enter a new phase in their product offering, In October 2018, Adobe released major advancements in Acrobat DC that included a new online review service; dramatic enhancements to touch-enabled editing on tablets; and more integrated workflows between desktop, mobile, and online applications. The recent release greatly builds on the promise of continued innovation and value, including a redesigned Admin Console experience for Acrobat DC for teams.
Adobe have offered a host of new features in Adobe Captivate over the past few years such as enhanced responsive learning, support for Adobe Fonts, and a new learning community. Adobe will continue to invest in creating the world's best eLearning authoring tools and have recently launched the 2019 release of Adobe Captivate with support for creating interactive video and virtual reality content.
Don't miss your chance to buy at a lower price and give us a call today on 01974 200 201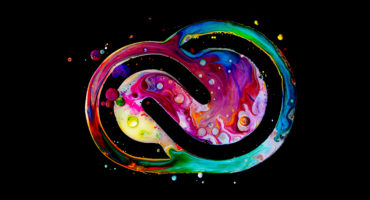 Last updated:16th August 2019
Adobe have introduced a new way to give your students and faculty access to the world's best creative apps and services in shared environments like labs, libraries, and classrooms
Read more

»
Last updated:24th October 2018
Photoshop CC for the iPad, Project Aero, Project Gemini, Dimension CC 2.0 and a major update to Photoshop CC
Read more

»