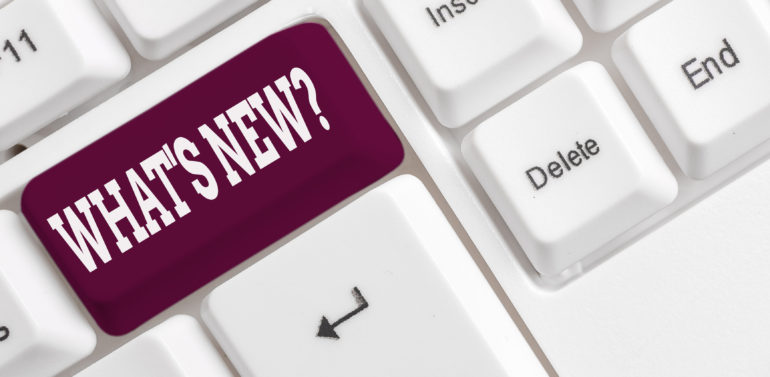 What's New – September 2020
Last updated: 28th September 2020
Don't miss out on What's New September 2020. We have continued to expand our hardware portfolio with the on-boarding of Yealink. Yealink currently have a limited time pilot offer available on selected meeting room and telephony devices. Lenovo have introduced ThinkPad X1 Fold, the first ever foldable PC, as well as the all-new lightweight ThinkPad X1 Nano. We recap on Microsoft Ignite bringing you all the latest updates including What's New in Teams. There is also new products and updates from Microsoft, Corel, MindManager and much more!
Yealink Partner – As we continue to expand our hardware portfolio, we have recently on-boarded Yealink. Yealink's broad video and voice devices for Microsoft Teams range offers solutions for your unique requirements, making remote learning and training effective and easy.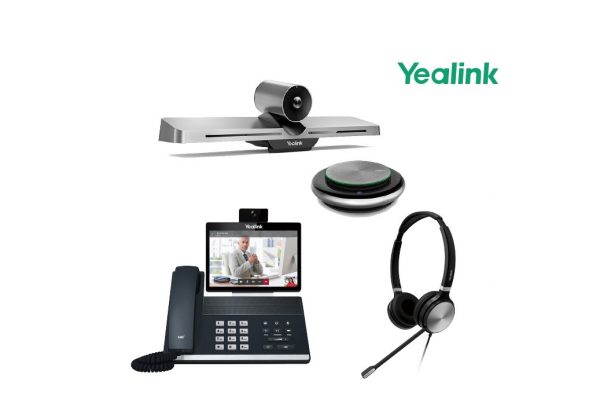 Yealink Limited Time Pilot Offer – Yealink currently have a limited time offer for you to pilot their blended learning tools. This offers a significant saving for any two of the listed Working From Home (WFH) devices (limited to one per device model). Pilot offers also available for Meeting Room Systems.
Yealink A20 Meeting Bar – The one you need to activate your small meeting spaces is just Yealink MeetingBar A20 for Microsoft Teams, an all-in-one video device which integrates the whole things you need for the seamless Teams collaboration. With 20MP, 133° FoV lens camera with AI technology, 8 MEMS microphone arrays and speaker, the A20 starts up the powerful video and voice experience perfectly even in small spaces. Just with simple plug-and-play for a quick kick-off, the A20 fulfils a cost-effective solution with best experience for your Teams meeting.
Lenovo ThinkPad X1 Fold – The world's first foldable PC. Whether you're a technology trendsetter, or someone whose busy schedule requires a highly mobile device that's always up and running, the ThinkPad X1 Fold adapts to you. Discover a split-screen laptop that brings new and exciting ways to interact with a PC. Create, connect, collaborate, and stay entertained with twice the screen – an Intel® Core™ processor with Intel hybrid technology delivers full PC performance for all of it.
The world's first folding 13.3″ OLED display delivers a wide color range, high contrast & brightness, & low power consumption
Customized motherboard fits space constraints & delivers powerful performance
Frame & back cover provides an attractive casing that protects the X1 Fold & stands up to the rigors of life
Narrow black bezel frames the display
Leather folio provides a stylish look & a functional design element, as it includes a stand for positioning the X1 Fold upright
Lenovo ThinkPad X1 Nano – One of the first devices from Lenovo to feature the Intel® Evo™ platform for a powerhouse combination of boundary-breaking performance, remarkable responsiveness, real, lasting battery life, and stunning visuals. This lightweight laptop offers an astounding viewing experience with its 2K high-resolution Dolby® Vision™ display featuring a new 16:10 aspect ratio. It's also packed with up to 11th Generation Intel® Core ™i7 processors and boasts blazing-fast Gigabit connection speeds thanks to Intel® WiFi 6 and 5G capabilities.
What's New in Microsoft Teams | Microsoft Ignite 2020 – At Ignite, Microsoft announced a ton of new capabilities to help people stay connected, collaborate, and build solutions in Teams. Here's what's new in:
Meetings
New Together mode scenes
Together mode reimagines meeting experiences to help participants feel closer together even when you are apart. With new Together mode scenes coming this calendar year, you can transport your team to a variety of settings that can help set the tone and create the experience for your meeting, whether it be an auditorium, a conference room, or a coffee shop.
Custom layouts
Coming later this year, custom layouts allow for a more dynamic content viewing experience and enable presenters to customize how content shows up for participants during a meeting. For example, when a presenter is showing a PowerPoint slide, participants will be able to see the presenter's video feed transposed onto the foreground of the slide they're showing
Breakout rooms
Coming in October, breakout rooms will allow meeting organizers to split up meeting participants into smaller groups to facilitate brainstorming sessions or workgroup discussions. Presenters can choose to hop between breakout rooms, make announcements to all breakout rooms, and/or close the breakout rooms that then bring everybody back into the main meeting.
Meeting recap
Meeting recaps help teams stay on track and keep work moving forward after a meeting for both participants and for those who were unable to attend a meeting. Coming this year, a recap with the meeting recording, transcript, chat, shared files and more will be automatically shared in the meeting Chat tab and viewable in the Details tab for each meeting. The recap will also be available in the meeting event in your Outlook calendar.
Webinar registration and reporting
For more structured meetings, such as customer webinars, meeting organizers can use event registration with automated emails to make it easier to manage attendance. And after the meeting, view a detailed reporting dashboard that will help understand attendee engagement. These new features are expected to begin to roll out by end of year.
NEW Microsoft Surface Duo – Surface innovation comes to a mobile device. Impossibly thin and with two high-resolution touchscreens, Surface Duo features the best of Microsoft 365 and every Android app in the Google Play store. It's a new way to get things done with a revolutionary 360° hinge, multiple modes and new dual-screen enhanced apps that let you view two apps at once or span one across both touchscreens, drag and drop between screens, make phone calls, and more.
Mobile productivity, powered by two screens
Flexibility to do more with multiple modes
The best of Microsoft 365, together with Android™ apps
Original design, created by Surface
NEW 85″ Microsoft Surface Hub 2S – Surface Hub 2S is larger than life with two new critical software capabilities and increased 85" dimensions. You can enjoy the Windows 10 Teams 2020 Update (coming in October) which allows you to collaborate from anywhere with Teams.
Make any place a teamwork space – Thin and sleek, Surface Hub 2S integrates into any workspace. From conference rooms to open spaces, go wherever ideas strike with the mobile stand and battery.
Bring remote teams together – Everyone is seen, heard, and can actively participate with 4K Surface Hub 2 Camera,1 far-field mics, crystal-clear speakers, and a brilliant, 4K+ resolution screen.
Move beyond meetings to true team flow – Brainstorm together in Microsoft Whiteboard, and collaborate across devices. Project wirelessly to share content with Miracast, and sign in to access Office 365 files
MindManager – The all-new MindManager product suite is now available! For MindManager users, this suite makes fostering alignment, increasing productivity and driving projects forward easier than ever. For our friends in Procurement or IT, you'll love this streamlined and cost-effective way to equip your entire organization for efficiency and success.
The all-new MindManager for Microsoft Teams, ideal for remote team collaboration and communication
The valuable new features and enhancements in MindManager Windows 21 and MindManager Mac 13
New multi-user MindManager Snap that allows users to capture and share content peer-to-peer and with your team
Enterprise-ready license administration and deployment, enabled by our new license server
An all-new subscription service featuring the entire MindManager product suite to offer even more value
And so much more!
Corel PaintShop Pro 2021 – Corel are delighted to announce the latest version of PaintShop Pro 2021 is now available. This latest release provides a comprehensive toolset to edit, enhance, and correct photos with exclusive features powered by artificial intelligence. Complete the story with a range of graphic design tools to add text or paint, and draw and build composites with multiple layers and masks.
Turning vision into reality has never been easier with the latest technology engineered into PaintShop Pro. Highly effective tools and features powered by artificial intelligence and machine learning technology make creating something truly original, achievable.
NEW AI Upsampling – Dramatically enlarge any photo without compromising resolution or visual quality. Let the power of artificial intelligence magnify the finest details to create the perfect frame.
NEW AI Artifact Removal – Easily remove JPEG artifacts and distortion in images often caused during compression to reduce a file size in digital workflows. Reverse effects and restore fine details and original colors in your photos with machine learning technology.
NEW AI Denoise – Easily remove random variation of brightness and colour in images commonly caused by low light environments. Technology powered by artificial intelligence clears up any unwanted noise so each photo is crisp and clear.
NEW AI Style Transfer – Watch your photos transform into stylized works of art instantly with the power of artificial intelligence. Experiment with 12 new presets designed to replicate famous artistic styles using a variety of media types.
NEW Sea-to-Sky Workspace – Experience an all – new photo editing workspace designed to take your drone and underwater photography to new heights. Make seamless corrections and creative improvements with a custom set of tools and relive your most memorable moments to the fullest.
Corel Pinnacle 24 – This latest release provides users with the features to produce all types of videos with tools for multi-camera editing, screen recording, slideshows, and more. Make easy edits, correct imperfections, and save grouped clips and custom shortcuts to streamline most-utilized workflows.
Step up the next production with pro-caliber tools, unique effects and filters, and powerful keyframe controls. Experience advanced video editing with Pinnacle StudioTM 24.
Streamline your workflow with smart tools and templates.
Expand your creative possibilities with color effects and correction tools.
Tap into simple video capture and screen recording tools.
Record, edit, and layer your audio creatively.
Get the most out of Pinnacle Studio with an incredible learning library.
Share your videos across audiences, formats, and devices
Retrospect Backup 17.5 – Retrospect has announced the general availability (GA) release of Retrospect Backup 17.5, which includes new cloud storage provider certifications and platform updates for Apple macOS, as well as performance enhancements to Retrospect Management Console. The enhancements ensure customers around the world can leverage the latest Apple technology and utilize an ever-growing number of cloud providers for off-site data protection.
Amazon S3 Virtual-Host Path Support: Retrospect 17.5 is now certified for Amazon S3's new bucket URL style, requiring virtual-host paths as of September 30, 2020. Retrospect continues to support Amazon S3's original path-style URLs without any additional configuration. Existing customers do not need to update their settings.
Cloud Certifications: Retrospect 17.5 is now certified for Alibaba Cloud, Webair, and Backblaze B2's S3 API.
macOS Big Sur Support: Retrospect 17.5 is now certified for Apple's latest macOS version: Big Sur, due out soon.
Apple Silicon Support: Retrospect 17.5 is now certified for Apple Silicon, the new chipset from Apple.
Improved Performance: Retrospect Management Console is now significantly faster and can handle larger Retrospect instances, making it easier way to monitor and manage a large backup infrastructure.

Veritas Backup Exec 21.1 – This release is focused around expanding platform/workload support, as well as enhancing the overall security posture of Backup Exec.
Key enhancements include support for SQL Always On, Azure Files, and Amazon FSx for Windows.
SQL Server Always On availability group – Backup Exec now protects databases in SQL Server Always On availability group with SQL server version 2012 and later.
Microsoft SharePoint Server 2019 with GRT – Backup Exec now supports protection of SharePoint Server 2019 and granular restore of individual items (GRT) from SharePoint 2019 backups.
Improved encryption key security – Backup Exec now supports data encryption using 256-bit AES encryption key generated using enhanced password-based Key Derivation Function 2 (PBKDF2) algorithm.
Support for Azure Files – Backup Exec now protects Azure Files as a workload over Common Internet File System (CIFS).
Support for AWS for Windows File Server – Backup Exec now protects Amazon FSx for Windows File Server as a workload over Common Internet File System (CIFS).

Sophos Mobile – End of support for 'Device Admin' management on Android 10 and above. Google changes to the Android APIs will lead to reduced functionality for any Android 10+ devices managed through 'Device Admin' mode. From November 2020, Sophos Mobile will not support 'Device Admin' management on Android 10 or above.
Existing Android 9 and earlier devices can continue to be managed in 'Device Admin' mode. We recommend customers move to 'Android Enterprise' as part of their lifecycle refresh.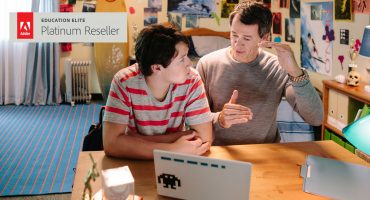 Last updated:28th August 2020
With many students recently learning from home and with the new school year on the horizon, we have started to see this phrase appear more and more – blended learning. But what exactly does this mean?
Read more

»