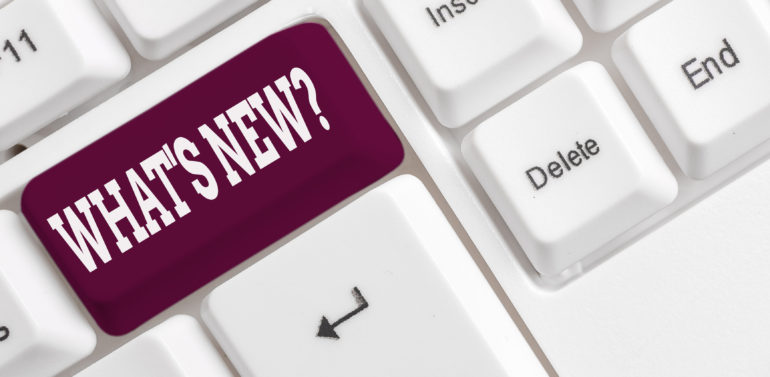 What's New – October 2021
Last updated: 27th October 2021
Check out What's New this October 2021. SMART introduce the next evolution of SMART Board 6000s with cutting edge technology for more connected classrooms and engaging learning. SMART also release TeamWorks 4, allowing you to launch and join collaborative meetings faster than ever. Jabra Evolve2 75 is the latest addition to the Evolve2 headset range and Apple release the new AirPod 3rd Generation with spatial audio. We also have all the incredible highlights from Adobe's annual conference Adobe MAX 2021 you don't want to miss out on. 
Introducing the next evolution of the SMART Board 6000s – Cutting-edge technology at a competitive price, for more connected classrooms and engaging learning. SMART Board 6000S's ease of use brings capability to the classroom without complexity, for a proven return on your technology investment. Plus, it's simple to deploy and support, which means a lower total cost of ownership.
Integrated microphone array
Tested and optimized to work anywhere in your classroom, a built-in microphone array captures clear, high-quality audio in any learning environment. This makes it even easier for teachers to connect with students by capturing lessons for later review, video conferencing, and more.
SMART ID card and NFC sign-in
Log in to any NFC-enabled SMART Board 6000S display with the tap of a SMART ID card for simple, fast and secure access to your personalized iQ setup. No more typing out long passwords at the front of the class. With their favourite tools front and centre, including files, cloud storage, apps and lessons, favourites, bookmarks, and custom widgets, teachers can quickly start teaching from the moment they tap their card.
Updated Android 9.0 operating system
Featuring 6GB RAM and 32 GB storage, Android version 9.0 makes the SMART 6000S significantly more responsive, offering high performance even when running more complex software.
Up to 40 points of touch
 With up to 40 points* of precise simultaneous interaction across applications and natural, intuitive tools and inking, the SMART Board 6000S offers a truly dynamic and collaborative experience in any technology environment. *Application and operating system dependent. Users can experience up to 40 points of touch on Windows OS, 20 points of touch on Mac OS and 10 points of touch on Chrome OS.
Two 65W USB-C ports
With 65W USB-C ports on the front convenience panel and the back of the display, access to powerful inputs that support video, touch, audio and data with one cord has never been more convenient. As one of the few brands to offer two ports at 65 Watts as well as USB-C memory key support, this display offers leading USB-C functionality.
SMART TeamWorks 4 – Introducing SMART TeamWorks, an end-to-end meeting solution that lets you launch or join collaborative and engaging meetings faster. Designed for fast, flexible, and limitless connectivity, collaboration, and engagement; give your teams the ultimate meeting experience, ease-of-use, and flexibility – from any device, on any conferencing platform.
Plan and launch
Book a meeting through Microsoft® Exchange, then launch conferencing and the connected whiteboard from the calendar display – saving you time.
Collaborate and share
Wirelessly screencast up to 8 devices to the SMART Board and share with remote colleagues using any conferencing solution so everyone is on the same page.
Recap and reset
Email or save a customized summary PDF of your content and clear the whiteboard with a touch or voice command.
Jabra Evolve2 75 – Finding it hard to focus? Looking for a clearer connection with colleagues, no matter how far apart you are? Jabra Evolve2 75 is the latest addition to the Evolve2 headsets, which take the best bits of the top-selling Evolve Series, and make them even better. They're the professional's choice for a concentration-boosting, productivity-enhancing audio experience, to ensure superior collaboration in even the loudest surroundings.
Adjustable Jabra Advanced Active Noise Cancellation™
8-mic beam-forming technology
Hide-away microphone boom arm
Unique dual-foam design for all-day comfort
Up to 36 hr single charge battery life
40mm speakers
Integrated busy light
30m wireless range
Adobe MAX 2021 Product Release Summary – Check out some of the incredible advancements Adobe has been working on in 2021, and discover more ways than ever to enhance your creativity with Creative Cloud. Adobe Introduces Innovation Across Creative Cloud Powered by Adobe Sensei, Accelerates Video Creation and Collaboration Across Stakeholders with Addition of Frame.io, Advances 3D and Immersive Categories and Previews Photoshop and Illustrator on the Web
Through the latest updates to Creative Cloud flagship apps – powered by Adobe Sensei AI technology – Adobe defines the future of creativity through continuous innovation. Major releases at MAX include:
Photoshop: Three AI-powered Neural Filters in Photoshop desktop and Camera Raw file support on the iPad.
Lightroom/Lightroom Classic: More powerful and precise ML-powered masking capabilities, recommended presets and Community Remixing.
Premiere Pro: Enhanced Speech-to-Text capabilities and a Sensei-powered beta Remix feature.
After Effects: Faster Previews and Renders with Multi-Frame Rendering and beta Sensei-powered Scene Edit Detection capabilities.
Illustrator: Improved 3D effects and access to Substance 3D materials on desktop and a Sensei-powered Vectorize Technology Preview on iPad.
Character Animator: Powered by Adobe Sensei, creators can now animate their entire body with Body Tracker, using movements and gestures to animate their puppets.
Substance 3D: Tighter integration of 3D content, effects and capabilities across Illustrator and Stock. A new Modeler (Private Beta) app joins the Substance 3D Collection, showcasing the role that 3D and immersive technology will play in helping users create the future.
Fresco: Turn any drawing layer into an animation layer to create motion, draw with new perspective guides and grids, and use non-destructive adjustment layers to explore and enhance colours.
Read the Adobe MAX 2021 Blog here
Adobe MAX Keynote: Create Tomorrow Together – Get a front-row seat to the latest Adobe products, features, and innovations. See how, together, we empower creativity for all. Watch the full keynote here.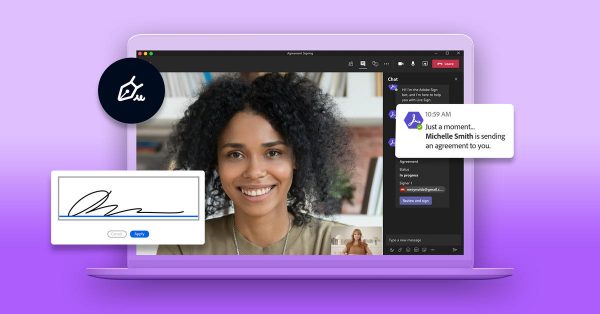 Join Adobe Sign Webinar – Adobe Sign helps you get more done in Microsoft Teams
Monday, 8 November at14:00 BST
Adobe's most popular productivity solutions integrate natively within Microsoft Teams to drive greater business results. From e-signatures to document collaboration, the added capabilities maximize your investment. With Adobe Sign integrated into Microsoft Teams, you can work and collaborate more efficiently than ever. Learn about the Adobe solutions that are designed to work within Teams. See how to:
Collaborate on PDF documents with Adobe Acrobat
Discover Live Sign – adding e-signatures to your face-to-face meeting in Teams
Add security and tracking to Teams Approval with Adobe Sign
Teach and learn ​from anywhere with Microsoft Teams – Help Rory Yakubov solve for student engagement in this edition of Office Hours! You'll get a closer look at a few of her favourite features in Microsoft Teams, including:
🎨 Whiteboard
👯‍♀️ Group assignments
✨And more!
📃 Table of Contents
0:00 Introduction
0:22 Microsoft Teams Features
0:34 Microsoft Teams Chat
1:02 Whiteboard
2:10 Group Assignments
2:28 Office 365 Integration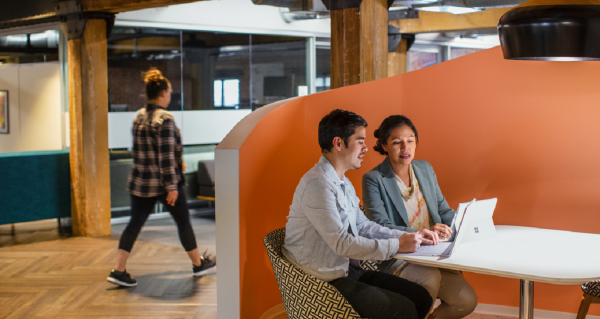 Microsoft change date for the launch of the New Commerce Experience in CSP – Microsoft's have announced that the introduction to the New Commerce Experience coming for all per-user subscriptions will be delayed until January 2022. The changes were due to take place in October 2021.
It was initially announced back in 2019 with Azure as a simplified journey for both the customer and the partner to transact a consistent and standardized purchase motion. This time around, New Commerce Experience is transitioning subscriptions like Office 365, Microsoft 365, Dynamics 365, Windows 365, Power Platform and more to the same purchase motion.
Introducing the all-new AirPods – Featuring spatial audio that places sound all around you, Adaptive EQ that tunes music to your ears, and longer battery life. It's all sweat and water-resistant and delivers an experience that's simply magical.
Spatial audio with dynamic head tracking places sound all around you
Adaptive EQ automatically tunes music to your ears
All-new contoured design
Force sensor lets you easily control your entertainment, answer or end calls, and more
Sweat and water-resistant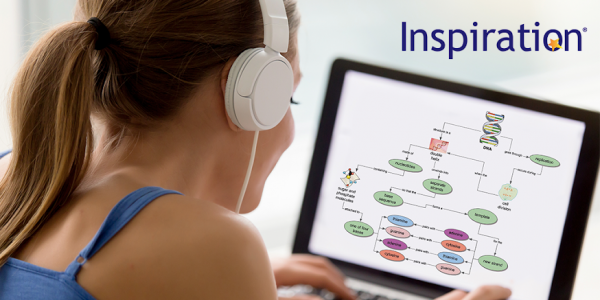 Inspirations 10.1 Now Out – Inspiration 10.1 will be available from 1st November 2021! To coincide with its release, we have a webinar that will be showcasing the full version of Inspiration 10.1 – the free update for existing Inspiration 10 and Inspiration RD users. Register below to see all of the latest features and updates.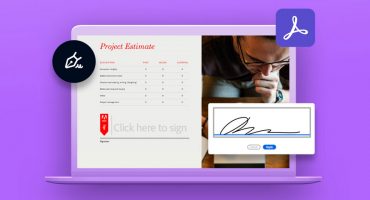 Last updated:5th August 2021
Adobe Sign offers great benefits to you and your organisation: collecting signatures within minutes rather than days speeds up your workflows and makes you more efficient, document tracking and auditing gives you greater compliance visibility, and with no paper needed, it's simply a greener way of doing things.
Read more

»