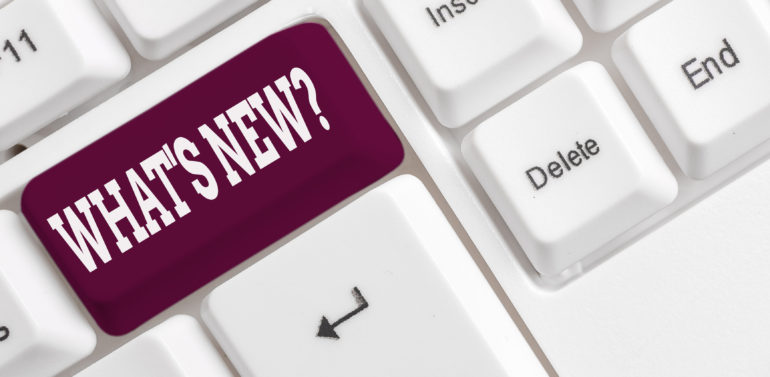 What's New – November 2020
Last updated: 30th November 2020
Here's What's New November 2020! Steinberg releases a new feature-packed Cubase 11. Take a look at our recently co-hosted webinar with Adobe that brings you all the very latest updates from Adobe MAX, as well as tools for blending learning. Plus, a special blended learning bundle offer that includes a Yealink Pilot offer and a Promethean FREE demo offer.
Steinberg Cubase 11 – Do you want to start creating your own music, bring your production up to a professional level, or streamline your workflow for short deadlines? Whatever you need, Cubase helps you to reach your full creative potential. From Hollywood blockbuster composers and Billboard Hot 100 producers right through to keen beginners, the world of music production trusts the comprehensive feature set, straightforward tools and unrivaled sound of our acclaimed music production software
Cubase 11 comes with a vast range of workflow and performance improvements, as well as exciting new ways to find inspiration and improve your productions. No matter what your musical goals are, Cubase 11 will help
you to reach them.
Sampler Track 2.0 – lots of new features to creatively sample and slice your audio in Cubase (Pro, Artist, Elements)
Scale Assistant – a superb addition to your song writing tool kit, select or create your perfect scale in the key editor and never have a wrong note ever again! (Pro, Artist, Elements)
Frequency 2.0 EQ – with Dynamic EQ on its 8 bands, and 4 side chain inputs for creating space in your mix (Pro exclusive)
Imager (Pro, Artist) & Squasher (Pro, Artist, Elements) Plugins to enhance your productions
SpectraLayers One – to visualise and clean up your audio / separate a vocal from any track (Pro exclusive)
Advanced Audio Export – a unique way to export and deliver your audio (tracks, buses, master, dry or not) all in a few clicks (Pro Exclusive)
And many more!
Unlock Creativity with Adobe's Blended Learning Webinar – Take a look at our recently co-hosted webinar with Adobe as we bring you the very latest developments. We were joined by Adobe's Education Business Architect Tom MacIldowie who provided insights into how Adobe enable blended learning with named user licenses, and what benefits this brings to Education. We also covered all the major updates from Adobe MAX 2020 and discussed Adobe's Welcome Packs, which gives you all the resources you need to unlock creativity across all your subject areas and departments.
Check out the recording and accompanying blog to discover more and to take advantage of your FREE technology review with Pugh's blended learning experts.
Yealink and Promethean Blended Learning Bundle – While blended learning solutions may vary from school to school, the goal is always the same: to provide high quality education to millions of students despite unprecedented circumstances, whether they are in the classroom or learning from home.
Promethean's interactive panels and Yealink's room systems help teachers deliver more dynamic and interactive lessons and content. Teachers can host live lessons from anywhere and students can engage, interact and share screens to the Promethean panels in class or at home. Read more…
For more information, get in touch with Pugh's friendly team of blended learning experts or if you are ready for some hands-on experience or a full demonstration, book your Promethean demo and Yealink pilot with us today.
ScreenBeam 1100 Plus – The most flexible enterprise wireless presentation and collaboration solution. ScreenBeam 1100 Plus is designed to help IT departments reduce costs and simplify conference room design. The only available app-free 4K wireless display solution to enable users on any device to easily share and markup content on in-room displays with support for Microsoft Windows Ink native in all Microsoft Office 365 applications, the productivity tool used by majority of organizations worldwide.
Here is a a quick introduction to the ScreenBeam 1100 Plus, learn about how to get connected from different types of devices and a few key features.
Flexible deployment options reduce complexity and lower capital costs
No apps to install and maintain, or dongles or cables required
Integrate ScreenBeam wireless display with a UC system
Single device for both wired and wireless connections
30-day trial available
Veeam Backup for Microsoft Office 365 V5 – Although Microsoft Teams data has its own basic data retention, it doesn't fully protect against accidental deletion or security threats that lead to data loss, nor does it enable long‑term retention for compliance or regulatory purposes.
Whether it's just Teams or your entire Office 365 environment, it's your data – you control it –  and it is your responsibility to protect it. That's why Veeam®, the #1 Office 365 backup solution, has added purpose‑built backup and recovery for Teams, making it easier than ever for users to quickly find and restore Teams data.
Purpose-built Teams backup: Full control and protection over Teams data
Faster and easier recovery: Industry‑leading restore options built for Teams
Unmatched eDiscovery: Enables granular search and find across Teams components
Seriously powerful Office 365 data protection scalability for larger enterprise
Roxio Toast 19 – This latest release goes beyond traditional disc burning applications to deliver a complete digital media management suite. Explore intuitive tools to burn, copy, convert, edit, and secure your data to disc and digital formats. Toast offers complete peace of mind, with industry-leading burning tools and file security, that makes it simple to capture, copy, burn, and rip audio and video files. Quickly convert files, encrypt data discs, burn DVDs and make quick photo and video edits with intuitive tools. From photo art to file management, Roxio Toast 19 Titanium is a digital media powerhouse.
Complete burning and digital media suite for your Mac
Burn CDs, DVDs, AVCHD, and Blu-ray discs
NEW Streamlined interface and workflow efficiencies
Encrypt & password – protect your files with Roxio Secure Burn
Author DVDs with custom menus, music, and chapters
Capture video and audio from multiple devices
Microsoft 365 Monthly Update – This month, Microsoft cover the ability to book workspaces in Outlook, the availability of Microsoft Forms in the Office mobile app, more visibility and control into how Microsoft Defender Antivirus can defend your business against cyber threats, and more!
0:00 – Welcome to the latest episode of What's New with Microsoft 365
0:31 – Workspaces in Outlook
3:46 – Forms in the Office mobile app
4:32 – Microsoft Defender Antivirus
5:17 – PDFs in Microsoft Edge
5:34 – Microsoft Edge default browser
5:44 – Visio Data Visualizer in Excel
6:19 – Productivity Score
6:58 – The Intrazone and Sync Up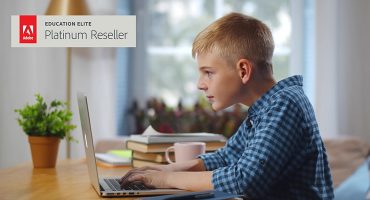 Last updated:25th November 2020
The latest collaboration between Pugh and Adobe saw us team up with Adobe's Education Business Architect Tom MacIldowie to bring you a one-stop-shop webinar on the very latest updates from this year's Adobe MAX, Adobes Blended Learning tools and the new Welcome Pack from Adobe.
Read more

»