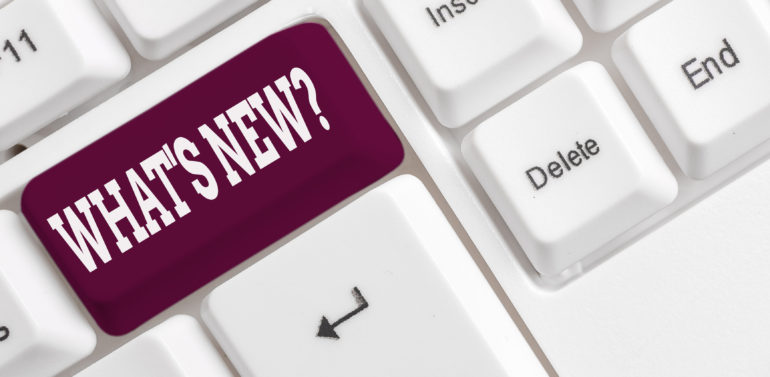 What's New – May 2021
Last updated: 28th May 2021
Let's take a look at a jam-packed What's New May 2021. Microsoft are running a limited-time promotion on a selected range of Surfaces, Apple have released the impressive iMac 24″ which comes in seven vibrant colours, Lenovo add two new laptops to the ever-popular ThinkBook family and Jabra are offering a free Jabra Speak 710 when purchasing a Jabra PanaCast. Yealink now have stock available for shipping in the UK for their latest product releases. Plus, much more from Logitech, Poly, Jabra, Microsoft and Screenbeam.
We also have a few webinars lined up this month you don't want to miss out on. Firstly, an Adobe education-focused webinar for Adobe Sign on 9th June at 6pm. Then, we are running two charity-focused webinars in conjunction with the annual Wales Council for Voluntary Action (WCVA) conference Gofod 3, where we will feature Microsoft Teams and Adobe Sign.
**Special Offer**
Microsoft Surface Laptop Offers – Microsoft are running a range of promotions this month on the Microsoft Surface range including the Surface Pro 7, Surface Pro X, Surface Book 3, Surface Laptop Go and Surface Go.
Microsoft Surface offers a portfolio of devices that are ideally suited to education – helping teaching and facilities staff to deliver greater learning experiences and optimise the modern classroom environment, all while meeting strict budgets. They're lightweight, mobile and can handle high-performance tasks, so whether it's a remote lesson, a research paper or an interactive classroom task, there's something to meet every role and make sure that learning is always put first. Call us today for more information.
Apple iMac 24″ – Inspired by the best of Apple. Transformed by the M1 chip. You've never seen a computer like this before. Seven vibrant colours, an impossibly thin design and a 24-inch 4.5K Retina display. The best camera, mics, and speakers in a Mac. Supercharged by the Apple M1 chip. No room it's in will ever be the same.
Seven vibrant colours
Only 11.5mm. Now that's thin
Brilliant 4.5K Retina display
1080p FaceTime HD camera
Six-speaker sound system

Lenovo ThinkBook Devices for today's agile workspaces – The quest for excellence is only as good as the tools used. With the new Lenovo ThinkBook 13x i and the ThinkBook 16p, you provide your clients smart, powerful and compact devices that help to handle the most complex tasks and expand user capabilities. The Lenovo ThinkBook 14s Yoga further adds on to the flexibility they need.
Lenovo ThinkBook 16p – This 16" laptop offers remarkable processing power with the latest gen AMD RyzenTM 5000 H-series mobile processors, the most advanced technology1 for superior computing. NVIDIA® RTX GPU with RTX Studio graphics for users to seamlessly create and edit high-resolution videos, accelerate rendering, AI, and image processing. Switch between high-performance, intelligent cooling, and battery-saving modes when working on demanding tasks with a simple keyboard shortcut (Fn+Q).
Lenovo ThinkBook 13xi – Built To Be Shown Off. Possessing Intel® EvoTM platform, PCIe Gen 4 SSD, dual-channel LPDDR4x memory, the 13.3" Lenovo ThinkBook 13x i handles any task with ease. As thin as just 12.9mm, and practically weightless at 1.13kg (2.49lbs.), Lenovo ThinkBook 13x i is designed to be carried around with minimal fuss. An all-metal design, dual-tone cover, and a choice between a Storm Grey or Cloud Grey makes a lasting impression everywhere the device goes
FREE Jabra Speak 710 Offer – Jabra are currently running a special offer that includes a FREE Jabra Speak 710 when you purchase a Jabra PanaCast, so you can teach anywhere, anytime. Check out this quick video to see how Jabra set up a virtual classroom in 3 easy steps.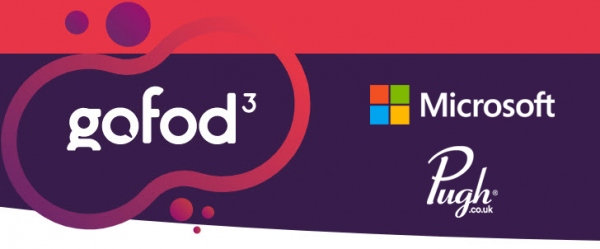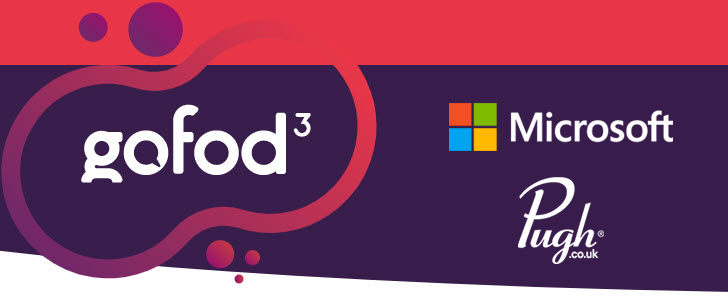 Join Webinar – Empower Your Staff to Work from Anywhere with Microsoft Teams
Date: June 29th at 10am BST
Speakers – Ian Drew – Microsoft, Mark Price – Pugh Computers, Ian Jones – Mudiad Meithrin
With some of us returning to the office, some still working from home and some doing a bit of both, learn how Microsoft Office 365 and Microsoft Teams let everybody meet, chat, call and work together easily and safely from anywhere, at any time, on any device.
Teams compatible screens, cameras and speakers create a seamless blend between the meeting room and home, making all participants feel included. Also, staff can easily make, receive and transfer calls from anywhere with Teams telephony.
Join us to discover how Pugh offer bilingual expert support to help you every step of the way.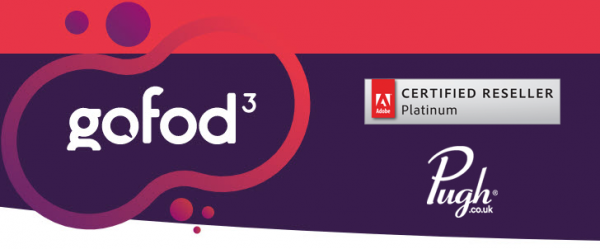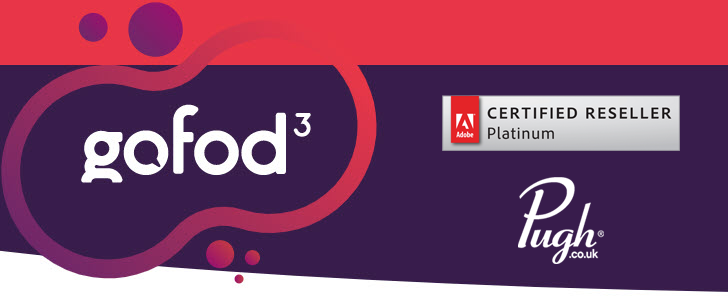 Join Webinar – Speed Up Your Workflows with Adobe Sign for Non-Profits
Date: June 30th at 2pm BST
Frustrated with slow workflows? Waiting weeks for volunteer agreements to be drafted, posted, signed and returned? With Adobe Sign, this is all done in just minutes, letting your volunteers hit the ground running.  And what about all that paper? Tired of constantly filing documents? Had enough of the piles of paperwork on your desk? Or do you simply care too much about the environment to keep printing sheets and sheets of paper. Luckily, Adobe Sign solves all these problems with legally binding e-signatures and highly secure document tracking and auditing. Join us to discover a solution that's right for you.
Join Webinar – Getting Started with Adobe Sign 
Date: June 9 at 6pm BST
Speaker: Sara Linderman, Adobe Sign Product Marketing Manager
Sara will be sharing success stories from schools and universities that have already successfully implemented Adobe sign as well as how to set-up the Adobe Sign console, key workflows and templates, how to use a range of features to improve the experience for staff as well as support resources available to staff.
Yealink Products Stock Now Available – Yealink now have stock available for shipping in the UK for their most recent new release of products. Products include Yealink's MVC Series for Microsoft Teams Rooms, Teams-certified Desk phones MP50 and MP54 and more. Head over to our Yealink vendor page to check out their full range.
Career Coach in Microsoft Teams – Career Coach is a Microsoft Teams for Education app powered by LinkedIn that provides personalized guidance for higher education students to navigate their career journey. Career Coach offers educational institutions a unified career solution for students to discover their career path, grow real-world skills, and build their network all in one place. Read more
Reading Progress in Microsoft Teams – Microsoft are excited to announce Reading Progress, a tool to support and track reading fluency in your class. This free new feature is designed to save teachers time while improving reading fluency for emerging readers, non-native readers, and those with dyslexia and other learning disabilities.
Assignment creation
Student reading and recording
Educator review
Powerful insights to track student progress
Logitech Rally Bar Mini, Rally Bar, and Rally Plus – Logitech raises the bar on the video conferencing industry with a next generation portfolio of appliance and PC-based solutions that work with today's leading video conferencing services such as Microsoft Teams and Zoom. Logitech Rally Bar, purpose-built for mid-sized rooms, and Logitech Rally Bar Mini for small rooms, transform meetings with cinema-quality video and crisp, clear audio in an all-in-one design.
Rounding out large meeting rooms, Logitech RoomMate is a computing appliance that allows customers to run video conferencing services on Logitech conference cams like Rally Plus without a PC or Mac. Now, you can dramatically simplify setup, management, and use of video conferencing equipment for radically better meetings in today's hybrid and rapidly evolving work environments.
Logitech Scribe – Effortlessly share whiteboards into video meetings with Logitech Scribe, an AI-Powered whiteboard camera for Microsoft Teams Rooms, Zoom Rooms, and other leading video conferencing services. With built-in AI and a custom lens, Scribe broadcasts whiteboard content into video meetings with outstanding clarity. Now, even remote participants can have the best seat at the table.
Poly Voyager Focus 2 – Poly's next-generation stereo Bluetooth® headset builds on an incredible audio legacy and delivers your customers a powerful audio solution built for today's work environments. This new solution:
Three levels of Advanced Digital Hybrid Active Noise Canceling (ANC).
Offers advanced multiple microphone noise cancelling with Acoustic Fence technology in a discreet boom.
Provides stereo sound for calls and media/music.
Certified for Microsoft Teams
Provides up to 19 hours of talk time
Whether in the office or at home, the Voyager Focus 2 headset provides you with a comfortable and powerful audio experience that not only allows them to sound their best, but also focus on the task at hand.
ScreenBeam Conference – ScreenBeam Conference software delivers flexible and simple BYOM with agnostic support for all major web conferencing tools and contactless wireless display. It ensures an engaging experience between remote and in-person meeting participants, supports host's choice of web conferencing tool, and provides flexibility beyond traditional UC room systems without technical limitations and added costs.
Flexible – Avoids issues when room is locked into a designated conferencing tool
Simple – Enables automatic wirelessly connectivity to room AV equipment
Collaborative – Allows remote meeting participants to view content shared on room display
Contactless – Removes contact with shared dongles and cables with app-free wireless sharing
Budget-friendly – Reduces cost by eliminating licensing fees and dedicated hardware