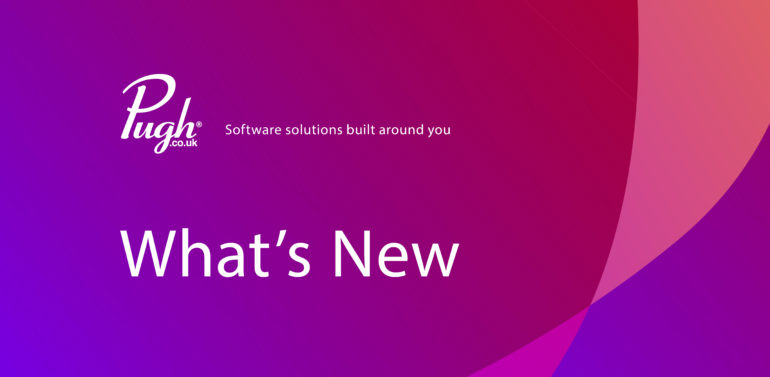 What's New – July '18
Last updated: 16th July 2018
July's What's New introduces the new Surface Go from Microsoft and exiting software products from Sophos, Parallels, Propellerhead, CyberLink, Magix and MicroFocus
Sophos Intercept X for Server – Sophos Server Protection now gives you even greater competitive advantage. Newly added Intercept X features ensure your customers continue to have the best possible server protection:
Intercept X Advanced for Server (formerly Central Server Protection Advanced) – now with deep learning, exploit protection, anti-hacker mitigations, and root cause analysis.
Central Server Protection (formerly Central Server Protection Standard) – now includes malicious traffic detection (MTD), Synchronized Security Heartbeat™, application control, peripheral control, web control, and data loss prevention
Parallels Remote Application Server v16.5 – streamlines the deployment and management of your farm with auto-provisioned RDS hosts, Microsoft APP-V integration, and Parallels RAS PowerShell SDK.  This latest version allows IT administrators to automatically provision remote desktop session hosts (RDSH) and enables Parallels RAS deployment to auto-scale based on the load. Parallels RAS now also supports publishing Microsoft App-V containers. The extended PowerShell API supports new features including automation for a variety of complex configurations and repetitive tasks, giving IT administrators flexibility to easily configure client devices
Enhanced VDI
Parallels RAS Console Improvements
Enhanced System Notifications with Ability to Deploy Scripts
Microsoft PowerShell API Additions
Improved UX on Mobile Client
Parallels HTML5 Client Optimization
Microsoft Surface Go – New Surface Go is perfect for all your daily tasks, giving you laptop performance, tablet portability and a stunning 10″ touchscreen with the power of Windows 10. Surface Go Signature Type Cover and Surface Pen sold separately. (Pre-Order Now)
Smallest, lightest Surface yet
Designed for everyday work and play
Fast, efficient, and plenty of unplugged power
The best of Microsoft – favourite features, trusted security
New Microsoft Office 365 features and resources – Announcing Centralised Deployment for Outlook add-ins, Make the most of your subscription with helpful information and insights about how new features bring value to your business
Save time with new file viewers – Now you can easily view over 300 different types of files from within OneDrive, SharePoint and Teams, without having to install or open the native application.
Give your ink sketches a professional look – Draw rectangles, arrows or 16 other shapes with your stylus and convert them to uniform Office graphics in PowerPoint, Excel, Word and Visio Pro.
View up to three time zones in Outlook – It's easy to change the time zone in Outlook to match your current geographic location, or to add second and third time zones so you can keep up with distant colleagues.
Properllerhead Reason 10 – New sounds and new gear pave the way for new music, and Reason 10 is here with a rackload of new synths, instruments, samples and more. Grain and Europa: two massive, brand new synthesizers. Klang Tuned Percussion, Pangea World Instruments, Humana Vocal Ensemble: three new live-sounding organic instrument devices. Radical Piano: a top-notch acoustic piano. Synchronous: creative modulation device. Loop Supply and Drum Supply: a multi-gigabyte infusion of cutting-edge drum loops and samples. What music will you create?
Europa updated
A new Generation of Rack Extension
Drum Sequencer
CyberLink PowerDVD 18 Ultra – PowerDVD plays everything from DVDs & Blu-ray discs to online videos & 360˚ VR content, making it the best media player for PCs and home theaters. With PowerDVD 18, you can completely immerse yourself in virtual worlds with access to ever growing collections of VR 360˚ videos, or simply unwind wherever you are with unrivaled playback support and unique enhancements on your PC or laptop
Optimized Media Player for the Latest 4K UHD & HDR TVs
True Full Screen for Blu-ray
Pin Videos to Watch Offline
VR Mode for Popular Headsets
Magix Music Maker 2019 Premium Edition – Music Maker gives you the room you need to bring your ideas to life. And now you can even customize Music Maker to fit your personal style. Simply pick one of the Music Maker editions and select the sounds, features and instruments which matter most to you. And no matter what you choose, your Music Maker is guaranteed to come equipped with a new professional sound engine and free updates.
NEW: Pro Audio Sound Engine
NEW: Real Multiscore Performance
NEW: More Premium Effect
Magix Photostory Premium VR – Photostory Premium VR includes all features from Photostory Deluxe plus virtual reality functions and bonus premium-quality effects. Easily create virtual experiences and then share with others. All you need is your computer – nothing more! You can even use a VR headset but it's not required
Create breathtaking slideshows
Up to 1,500 effects, transitions & music
Camera pans, zooms and rotations
Photostory Wizard included
NEW! Create virtual worlds using 360° recordings
Magix Acid Pro 8 – ACID Pro 8 is the creative DAW for every type of music producer. Behind its slick new interface lies a powerful, 64-bit music production powerhouse. It combines ACID's famous easy-to-use workflow with pro-level features, over $1,000 worth of new instruments, loops and effects and 9 GB of brand new ACIDized loops. ACID is world-renowned with over 20 years of history in the industry and it will be making even more history with VST3 support coming soon in a free update. ACID Pro 8 is the creative DAW for today's creative artists
NEW: A Modern, sleek and inspiring interface
NEW: Powerful 64-bit technology
Flexible multitrack recording
NEW: Dozens of new plug-in instruments and effect
MicroFocus Enterprise Suite 4.0 – Micro Focus Enterprise 4.0 brings new capabilities and a more rapid life cycle to analyse, build, test, modernize and deploy IBM mainframe application workload across Z systems, Linux, Virtual, Docker container, managed code and Cloud platforms. The Enterprise Suite product set enables IT teams to deliver better applications, faster.
Develop, test, and deliver quality mainframe applications and services, faster
Improve IT agility and responsiveness to business change
Improve efficiency and reduce operating costs by up to 90%
Enable mainframe and distributed teams to work together using familiar tools and modern practices such as Agile and DevOps
[magazine]