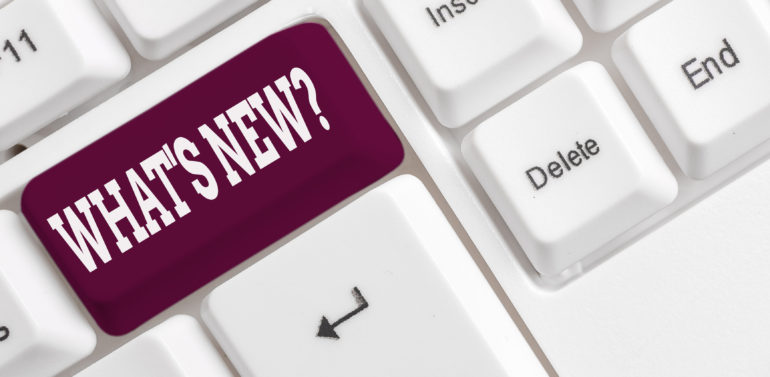 What's New – August 2020
Last updated: 2nd September 2020
As we return to the classroom, we have some exciting products and updates to share with you. We welcome device specialist HP to our rapidly expanding hardware portfolio, Microsoft Teams have added new creative ways to keep students engaged, and SMART Learning Suite Online ensures effective blended learning experiences for students inside and outside of classrooms. Plus, two upcoming webinars from HelloSign & Sophos Education, new Andrea webcam, and Microsoft updates so you don't miss a thing.
HP Partner – We are delighted to announce we have expanded our hardware portfolio and are now a HP partner. HP offer a wide range of devices from everyday use, when on the go or a premium high-performance device. Featuring the HP ProBook, this laptop for schools is designed for today's blended and personalized learning environments that require adaptive, engaging devices which can stand up to rigorous student use. This rugged yet thin HP ProBook x360 Education Edition with Windows 10 has four flexible modes to cater to diverse instructional and learning styles.
Support mobile learning with a 360 degree 11.6″ diagonal HD touch display
Enable students to access assignments and projects online with Microsoft Office 365 and One Drive storage
11-hour battery life
Preloaded with HP School Pack and Windows 10 Pro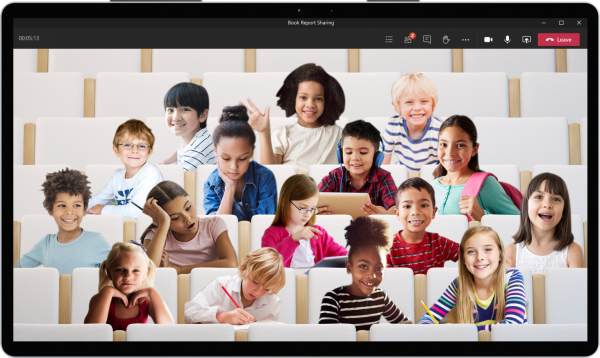 New Microsoft Teams features add creative ways to engage students – To help you and your students get even closer, Microsoft have added new Teams features like Together Mode and Live Reactions that make conversations more natural. While the ability for teachers and students to see each other and interact is a critical part of remote learning, these new features move beyond simply seeing everyone. Read blog
Together Mode – Places all participants in a shared background such as a college lecture hall, and creates a more attentive and connected online class experience
Dynamic View – Uses AI to optimise the virtual classroom space and priorities shared content and video to make managing the view more fluid, flexible, and intelligent
Microsoft Whiteboard – Increases opportunities for collaboration during classes, is being updated for Education as well
Chat Bubbles – Chatting during a class can be a lively way to engage students and encourage idea sharing, but it can also cause distraction
Live Reactions – Anyone in a Teams class can select an emoji and share it with the group. This is a great way to get instant feedback from students
SMART Learning Suite Online – SMART empowers seamless, effective blended learning, giving teachers a nerve centre where they can orchestrate learning experiences for students inside and outside of classrooms. SMART help teachers and students leverage devices, content, and platforms to enhance learning experiences. Check out more videos below.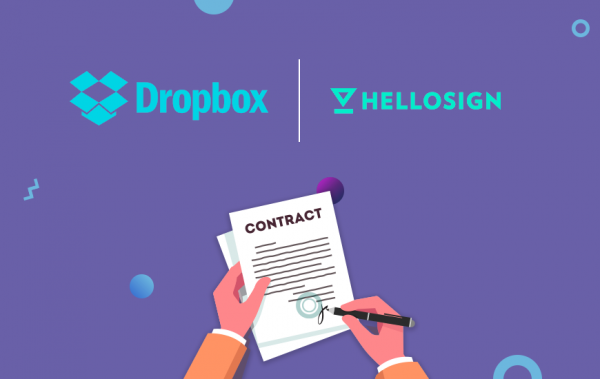 Join our HelloSign Webinar:  Why your business needs eSignature now more than ever
Date: Wednesday 16th September 2020
Time: 10:00am – 10:45am
Speaker: Kate O'Connor, Technical Architect, Channel Solutions at Dropbox
Compliant, legal, and secure, eSignature solutions streamline document management allowing businesses to send, sign, and manage documents electronically.
If you're still relying on pen and paper signatures, it may be time to consider a new solution. Join us for this 30 minute webinar, where we show you how fast, simple and secure signing documents can be with HelloSign from Dropbox.

Sophos Education Webinar
Date: Tuesday 22nd September 2020
Time: 11:00am – 12:00pm
Did you know that 83% of schools reported they had experienced at least one type of cybersecurity incident a week, with only 49% expressing they were confident that they were prepared in the event of a cyber-attack?
Join the Sophos Education latest webinar this September to discover some of the simple methodologies that you can deploy that will improve your school's security by focusing on the user rather than device-based policy.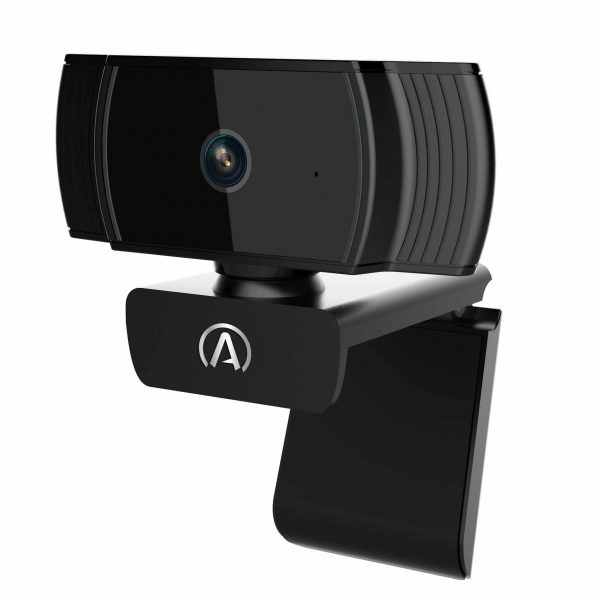 Andrea Webcam W-300AF – Enjoy high-quality video with the Andrea W-300AF Full 1080P Webcam with Auto Focus and included Desktop Tripod. The W-300AF Webcam features full plug and play support for Windows, Android v5.0 or above MAC OS 10.6 or above. Simply connect this HD webcam to your computer's USB port and start any application that accepts a USB video stream, such as Zoom, Skype, Google Hangouts or your favourite IM app.
AWS data backup is now in Veeam Backup & Replication 10a – The latest release features many enhancements, including AWS native backup and recovery built in to the Veeam Backup & Replication console. This gives customers the ability to:
Unify AWS backup and recovery with a single platform for cloud, virtual and physical
Enable unrivaled data portability with backup and recovery to and from any environment
Drive greater value from the flexible and portable Veeam Universal License (VUL)
And more!

Acronis True Image 2021 – Against today's threats, backup without cybersecurity is vulnerable to attack and cybersecurity without backup can't help users recover after an attack. Meanwhile, relying on multiple tools to cover it all is costly, complex, and ineffective, since solutions that aren't designed to work together create security gaps. You expect your data, applications, and systems to always be available. Acronis True Image 2021 does that by delivering true cyber protection, integrating reliable backups and advanced antimalware in one.
Real-time protection
On-demand antivirus scans
Web filtering
Videoconference protection
Visual protection dashboard
What's New with Microsoft 365 – This month, Microsoft cover the new Yammer experience for web and mobile, how to integrate the Yammer Communities app for Microsoft Teams, new policy packages to support first-line workers and managers, and more!
0:00 – Welcome to the latest episode of What's New with Microsoft 365
0:24 – New Yammer
1:57 – Yammer Communities on mobile
3:04 – Firstline Worker and Manager policy packages
3:48 – Audit logs for Shifts
4:10 – Time Clock for Shifts
4:24 – Microsoft 365 self-guided wizards
5:34 – Profile cards in the admin center
6:02 – Collections in Microsoft Edge
6:27 – Visio for the web
Microsoft Azure new features – Microsoft have been busy adding new Azure features and functionality. Just in case you've missed something, we've collected all of the announcements in one place. Be sure to give this list a read through, as there's a wealth of exciting new functions and updates to check out!
Microsoft Academic CSP Update – Libraries and Museums – Microsoft are excited to announce that coming soon, Academic-pricing for CSP will be available for Library and Museum customers.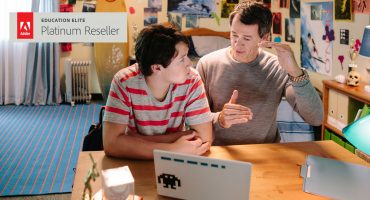 Last updated:28th August 2020
With many students recently learning from home and with the new school year on the horizon, we have started to see this phrase appear more and more – blended learning. But what exactly does this mean?
Read more

»