Microsoft – EdLSP & Gold Partners
A multinational technology company and a worldwide leader in software, services, devices and solutions that help people and businesses realize their full potential. Microsoft's global vision is to empower every person and organisation to achieve more; but also pursue a wide range of initiatives. From working responsibly and sustainably to ensuring that the technology we create makes life better – not just for our customers, partners and employees, but for everyone
Product
Cloud
Office 365 – the brand name Microsoft uses for a group of software and services subscriptions, which together provide productivity software and related services to subscribers. Office 365 offers service plans providing e-mail and social networking services through hosted versions of Exchange Server, Skype for Business Server, SharePoint, Onedrive for Business and Office Online, and integration with Yammer, as well as access to the Microsoft Office software
Enterprise Mobility + Security – the only comprehensive solution designed to help manage and protect users, devices, apps, and data in a mobile-first, cloud-first world.
Azure – comprehensive set of cloud services that developers and IT professionals use to build, deploy, and manage applications through our global network of data centres. Integrated tools, DevOps, and a marketplace support you in efficiently building anything from simple mobile apps to internet-scale solutions
Dynamics 365 – capture new opportunities across your business when you bring people, data, and processes together with Microsoft Dynamics 365 – intelligent cloud applications that unify CRM and ERP capabilities to help you run your business end to end
Office 365 Pro Plus – delivers the most secure and most complete suite of productivity apps available. As the apps are cloud-connected and always up-to-date, they're continually getting better—with new security features, new telemetry and new management capabilities
Power BI – suite of business analytics tools that deliver insights throughout your organization. Connect to hundreds of data sources, simplify data prep, and drive ad hoc analysis. Produce beautiful reports, then publish them for your organization to consume on the web and across mobile devices
Project 365 – streamline project, resource, and portfolio management with Microsoft Project & Portfolio Management (PPM). Integrated planning tools help you keep track of projects and stay organized
Visio Online – Plan 1 extends your Microsoft Visio experience to the web browser, where you can work with diagrams directly on the website where the diagram is stored. Microsoft Office 365 customers with Office Online can view and share diagrams and insert comments on the go. Plan 2 is also available as a downloadable click-to-run version saved on your desktop.
On-Premise
Office Pro Plus – delivers the same application experiences as Office 365 Pro Plus. However, Office Professional Plus 2016 is a traditional Office installation that is tied to the computers it is installed on, and it is available through volume licensing only
Project Pro – keep your projects, resources, and teams organized and on track. With Project Professional 2016, you can easily plan and collaborate on projects from virtually anywhere
Visio Pro – Work as a team to easily create and share data-linked diagrams that simplify complex information
Windows – cloud-ready operating system that supports your current workloads while introducing new technologies that make it easy to transition to cloud computing when you are ready
System Center – stay in control of your IT – across your environment and platforms – with System Center 2016. Simplify the deployment, configuration, management and monitoring of your infrastructure and virtualised software-defined datacentre while increasing agility and performance
SQL Server – build intelligent, mission-critical applications using a scalable, hybrid database platform that has everything built in – from in-memory performance and advanced security to in-database analytics
Exchange – work smarter, anywhere, with business email on your own servers. Exchange 2016 helps you get more done through faster search and an inbox that is more personalized, more helpful, and more intelligent
SharePoint – share and manage content, knowledge, and applications to empower teamwork, quickly find information, and seamlessly collaborate across the organization
Skype for Business -connect your teams with the experience they love, in the Office applications they use every day. With Skype for Business you can simplify your infrastructure with one platform for calling, conferencing, video, and sharing
Dynamics 365 – capture new opportunities across your organisation when you bring people, data, and processes together with Microsoft Dynamics 365—intelligent business applications that help you manage and run your entire business while better engaging customers
BizTalk Server – connect applications across your enterprise and increase productivity with BizTalk Server. Automate your business process execution and workflow by seamlessly connecting your on-premises systems to cloud-based applications
Visual Studio – discover the perfect tool for software development with Microsoft Visual Studio. With a variety of features that will simply blow you away, Visual Studio brings you the best software for developers
Devices
Surface Pro – gives you a best-in-class laptop, plus the versatility of a studio and tablet. The stunning PixelSense Display supports Surface Pen1 and touch, while up to 13.5 hours of battery life2 gives you plenty of juice to work all day and play all night
Surface Laptop – go beyond the traditional laptop with Surface Laptop. It's backed by the best of Microsoft, including Windows and Office3, and delivers a natural typing experience enhanced by our signature Alcantara material-covered keyboard. Thin, light and powerful, it fits easily in your bag
Surface Book – incredibly powerful and meticulously crafted, Surface Book is a revolution in laptop design. The detachable 13.5" PixelSense Display is optimised for Pen and touch and offers an outstanding high resolution. With the full power of a high performance laptop and the versatility of a tablet, Surface Book gives you everything you need to work with professional-grade software, anywhere you want
Surface Studio – an entirely new device designed for the creative process. Its roomy and adjustable 28-inch PixelSense Display provides a huge canvas for all kinds of work. Position it upright to sketch, paint, and edit photos, or lay it flat to draw on it like a drafting table. With Surface Studio, the possibilities are limitless
Surface Pro 4 – ultrathin, fast, and versatile, the perfect balance of portability and power. With 6th generation Intel Core processors and up to 1TB of storage, it's built to run professional-grade software. And the PixelSense Display has stunning color and contrast that comes to life with Surface Pen and touch
Accessories
Surface Pro Signature Type Cover – Add a touch of luxury to everyday tasks with the redesigned Surface Pro Signature Type Cover in next-generation Alcantara fabric—a perfect blend of sophisticated style, comfort, and technology
Surface Pro Type Cover – The next generation of Type Cover, made for Surface Pro device, offers the most advanced Surface typing experience yet. Compatible with Surface Pro 3, Surface Pro 4, and new Surface Pro
Surface Dock – Instantly transform your Surface into a desktop PC. Plug in the Surface Connect cable to charge your device and access external monitors, keyboard, mouse and more. Find the perfect viewing angle or position your device to take advantage of the robust pen capabilities
Surface Pen – delivers the most natural writing and drawing experience. With tilt¹ support for shading, 4,096 levels of pressure sensitivity, and virtually no lag
Licensing
Education
Campus Enrolment for Education Solutions (EES)
Open Value Subscription for Education Solutions (OVS-ES) 
Open License
Select Plus
Cloud Solution Provider (CSP)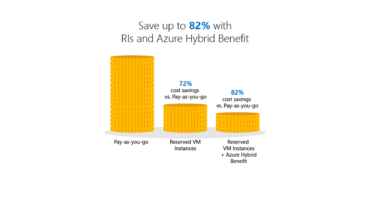 Last updated: 12th March 2018
Microsoft's new Azure Virtual Machine Reserved Instances gives you the ability to make huge savings through the RI alternative payment plan.
Read more

»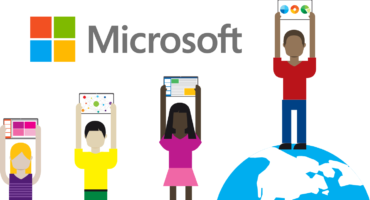 Last updated: 23rd August 2017
Microsoft licensing for schools, colleges and universities is evolving to better fit todays cloud solutions. Here are highlights of what we already know. EES […]
Read more

»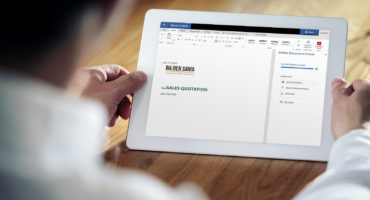 Last updated: 24th July 2018
Latest Adobe Acrobat Document Cloud integrations in Microsoft Office 365 allows you to use PDF tools and workflows directly within the Microsoft Office applications
Read more

»
Pugh Catalogue

Winter December 2017
30th November 2017

Autumn 2016 Catalogue
1st October 2016