Impero
Impero provide a leading range of school network & computer lab management software. Working with education establishments, charities and specialist organisations across the world, Impero have developed a range of powerful classroom management software solutions designed to promote a better, safer and more dynamic learning environment.
Products
Education Pro – seamless and innovative blend of online safety, network admin and classroom management software that's simple to install and easy to use. Supporting school IT teams with remote control and network management tools and empowering teachers with classroom control features compatible with PCs, Macs and mobile devices
Classroom Reporting and Analytics (Education Pro Module)
Insight – transforms a school's Impero data into stunning, graphical reports, that you can interact with on any device type. An addition to Impero Education Pro, Impero Insight is an advanced, cloud-based, reporting and analytics module, powered by an industry leading BI engine
Patch Management  (Education Pro Module)
Patch – provides patch management software features designed to strengthen endpoint security and protect the top education software applications. It uses automated detection to patch Microsoft and more than 60 third-party applications before vulnerabilities are exposed to the school network
EdLink – schools are increasingly turning BYOD (Bring Your Own Device) and 1:1 initiatives as a way to improve learner engagement and enhance the digital environment across the UK education sector, Impero EdLink makes the centralised configuration and management of mobile devices simple
iSafeguard – online safeguarding training hub that gives school staff the opportunity to meet all of their legally-required safeguarding training requirements at a time that is convenient, and gain three CPD accredited certificates in safeguarding in the process
How can we help you today?
With over three decades' experience, find out how working with us and our solutions partners can help you find and implement the right solution with the right support at the right price to meet your creative needs:
For sales call – 01974 200 201
For technical support call – 01974 200 213
For solutions support call – 01974 200 203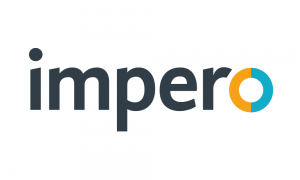 Pugh Catalogue