Blancco – Silver Reseller
Blancco Technology Group is the de facto standard in data erasure and mobile device diagnostics. The Blancco Data Eraser solutions provide thousands of organizations with an absolute line of defense against costly security breaches, as well as verification of regulatory compliance through a 100% tamper-proof audit trail. Blancco data erasure solutions have been tested, certified, approved and recommended by 18 governing bodies around the world. No other security firm can boast this level of compliance with the most rigorous requirements set by government agencies, legal authorities and independent testing laboratories.
Blancco Enterprise Data Center Eraser Solution
Products
Drive Eraser – Through a patented SSD erasure process, organizations now have a secure method to erase data on storage devices – regardless of underlying technology – in a cost-effective, secure and eco-friendly manner. Ensure your sensitive data has been permanently erased from your IT assets with the most certified disk erasure software solution on the market, with a 100% tamper-proof report.
Mobile Device Eraser – Blancco mobile device erasure software allows organizations, mobile service providers and resellers to permanently erase all data from smartphones and tablets running on iOS, Android, Windows Phone and BlackBerry operating systems. Blancco is the most comprehensive and trusted data erasure solution on the market, ensuring sensitive data is not exposed after mobile devices are disposed of, recycled, traded in or resold.
File Eraser – With Blancco File Eraser, organizations can securely erase sensitive files and folders from PC desktop computers, laptops and servers-either manually or automatically. While typical file shredding or wiping software may delete some data, Blancco File Eraser securely erases files and folders to comply with the most stringent requirements to ensure that any sensitive data has been securely and permanently removed, certified by the most regulatory bodies—including Common Criteria—and verified with a 100% tamper-proof report.
Removable Media Eraser – Permanently erase data from removable media including USB drives, SD cards, micro drives, CompactFlash cards and other flash memory storage devices. Blancco Removable Media Eraser can be delivered as a simple desktop application or MSI package delivered to multiple users, allowing single data erasure processes or simultaneous erasure. Reduce risk of data loss and fraud, perform due diligence into security best practices and prove 100% compliance with regulatory standards.
LUN Eraser – Blancco LUN Eraser allows organizations to erase data in active storage environments while allowing the operating system to remain intact. Following completion of the data erasure process, using Blancco LUN Eraser, LUNs are immediately available for reuse, giving you the ability to operate with the least amount of downtime possible. Blancco LUN Eraser supports the broadest platforms and can run from WinPE and target based on organizational data policy requirements.
Virtual Machine Eraser – Blancco Virtual Machine Eraser allows organizations to automatically destroy all data when virtual machines are no longer needed. With highly flexible deployment options, organizations can choose between erasing data from standalone and target-specific virtual machines with command lines on the hypervisor layer. Blancco Virtual Machine Eraser supports the greatest number of hypervisors across VMware ESXi, Microsoft Hyper-V, Oracle Virtual Box and virtual hard disk formatted for VMDK, VHDX, VDI and OVF.
Management Console – Managing every IT asset and verifying secure data erasure to adhere to data retention policies and/or regulatory requirements is a challenge for every IT professional. With Blancco Management Console, you can now manage all data erasure licenses, create and modify users and have complete visibility of erasure activities. And, your organization will benefit from a centralized point of data management control with 100% certified, tamper-proof audit reports.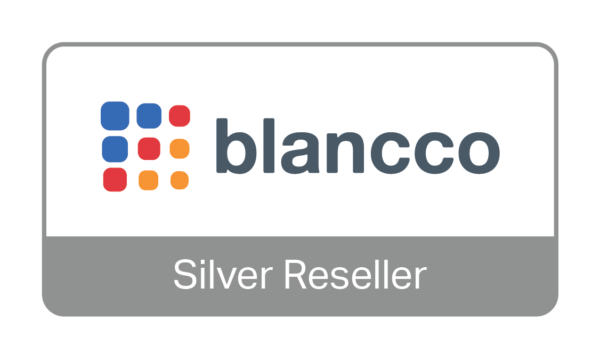 Pugh Catalogue

Winter December 2017
30th November 2017

Autumn 2016 Catalogue
1st October 2016