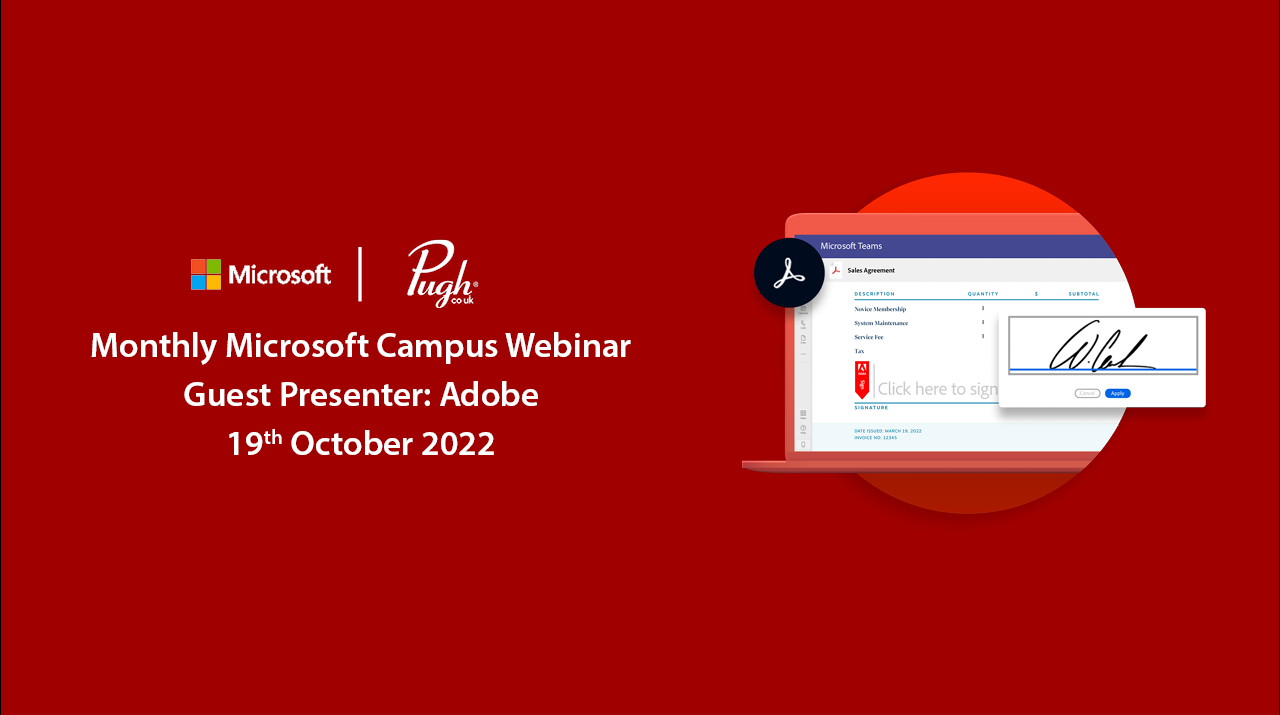 Webinar: Monthly Microsoft Campus Updates with Guest Presenter Adobe – October 2022
Date: Wednesday, 19th October 2022
Time: 11:00am – 11:30am
Presenters:
Eifion Evans – Pugh Computers Technical Director
Jay Epton – Adobe Strategic Hyperscale Partner Alliances Lead 
Come and join our October Microsoft Campus Updates webinar as we are joined by Adobe's Strategic Hyperscale Partner Alliances Lead Jay Epton who will explain how you can maximise your investments in Microsoft and Adobe.
Jay will provide insights into the great benefits provided by Adobe Sign's seamless integration with Microsoft Teams and the Microsoft 365 stack, including the increased collaboration and efficiency you achieve by automating your workflows.
Our highly experienced Technical Director and licensing expert Eifion Evans will also be providing the very latest Campus news and updates relevant to you.
These concise 30-minute webinars are tailored to bring you the very latest news, updates, expert knowledge and training, covering Microsoft and other related vendors. They are interactive, giving you the opportunity to ask questions throughout, and are also recorded so that you can share them with colleagues and watch them again at any time.
We hope to see you there!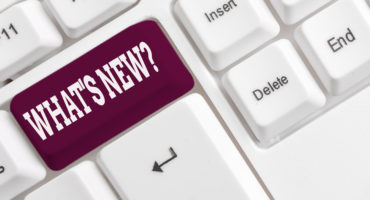 Last updated:28th June 2022
June 2022 has been one of the most action-packed months this year for exciting new updates! Microsoft's Clare Riley will be co-hosting our July Campus Updates webinar to introduce Career Coach. Microsoft released their new Surface Laptop Go 2 as well as continuing to release new Teams for Education improvements. Plus, Yealink teams up with Space Connect and much more from TechSmith, VMware and Avid!
Read more

»