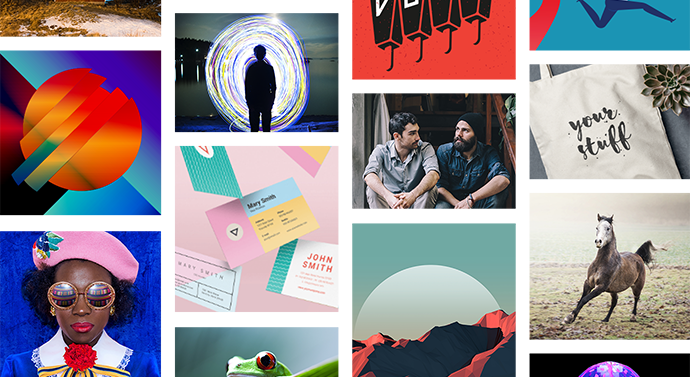 Adobe Sensei: Bringing the power of AI to Adobe Stock
Last updated: 15th January 2023
In this blog, we take a look at exactly what Adobe Stock is, why you should be using it and how it's being powered by Adobe Sensei AI. Plus, we look at how it can be used within education and in the workplace to enhance any creative project. Finally, we introduce Adobe Substance 3D and explain the differences between Stock, Substance 3D and their assets.
What is Adobe Stock?
Adobe Stock is a service that gives students, designers, marketers, video professionals and other content creators access to millions of high-quality, royalty-free assets for all their creative projects. In fact, all the images in this blog are from Adobe Stock!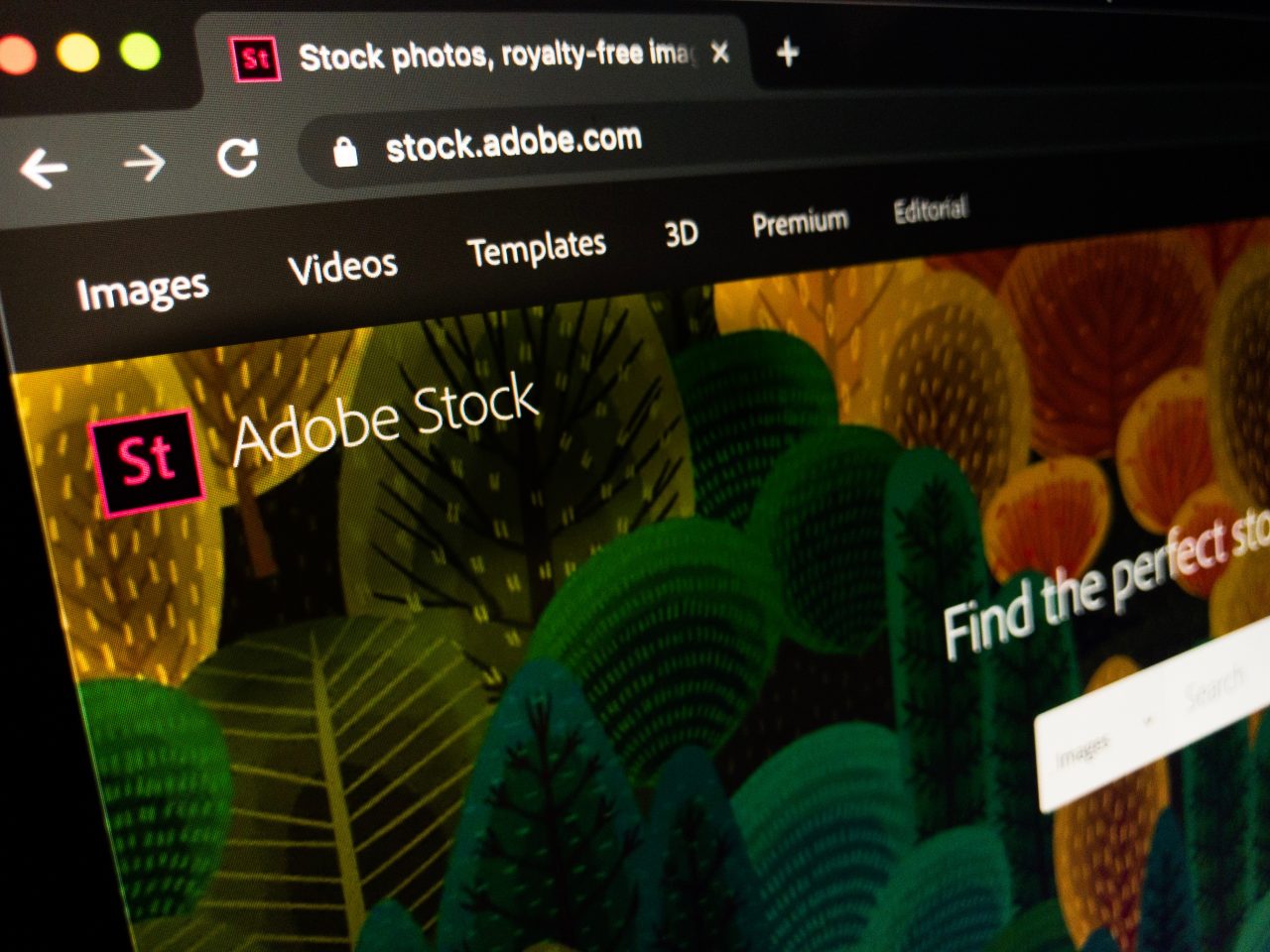 Although typically known for photos, Adobe Stock actually provides access to so much more:
Stock photos – Beautiful and inspiring images
Premium stock images – High-impact photos for powerful storytelling
Stock video footage – Stunning 4K and HD video clips and motion graphics
Vector art & illustrations – Spectacular stock illustrations and elegant vector art
3D assets – Elevate your work to new dimensions with 3D models, materials and lights
Stock music & audio – Discover a wide range of amazing music and audio clips
Templates – Made for Adobe InDesign, Photoshop, Illustrator and more
Why use Adobe Stock?
With such a huge catalogue of high-quality assets, Adobe Stock makes it easy for you to find the perfect stock asset for your next creative project and with its diverse collection, you'll find assets that inspire new ways of thinking to portray truly authentic, inclusive and unfiltered experiences.
Adobe Stock also lets you work faster. As well as access to an easy-to-use portal for browsing or searching, you can also find and include assets directly within your Adobe Creative Cloud apps, giving you everything you need to enhance your projects right at your fingertips.
Plus, with Adobe Stock assets being royalty-free, it means you can use them again and again without having to worry about any additional fees or copyright infringements.
Powered by AI
Adobe Sensei is Adobe's Artificial Intelligence (AI) and Machine Learning (ML) technology that's embedded within Adobe Stock and operates across the entire Adobe platform, including Creative Cloud and Document Cloud. Sensei speeds up the entire process of finding your perfect assets by automating those time-consuming manual tasks to make your user experience far more personalised and efficient.
Sensei recommends assets by taking into account things such as similarity to other images and assets you're already using and can focus your search results on your exact topic by blurring other elements of the image. It even provides results tailored to your project's mood and ambiance, including matches based on similar brightness levels and colour themes, letting you make informed decision faster and spend more time creating instead of searching.
So, let's now take a look at exactly how Adobe Stock can be used within education and in the workplace.
Adobe Stock within schools
Adobe offer creative apps to suit all ages and with controls in place to ensure that children can only access assets appropriate for their age, you can start making use of Adobe Stock within your classrooms today!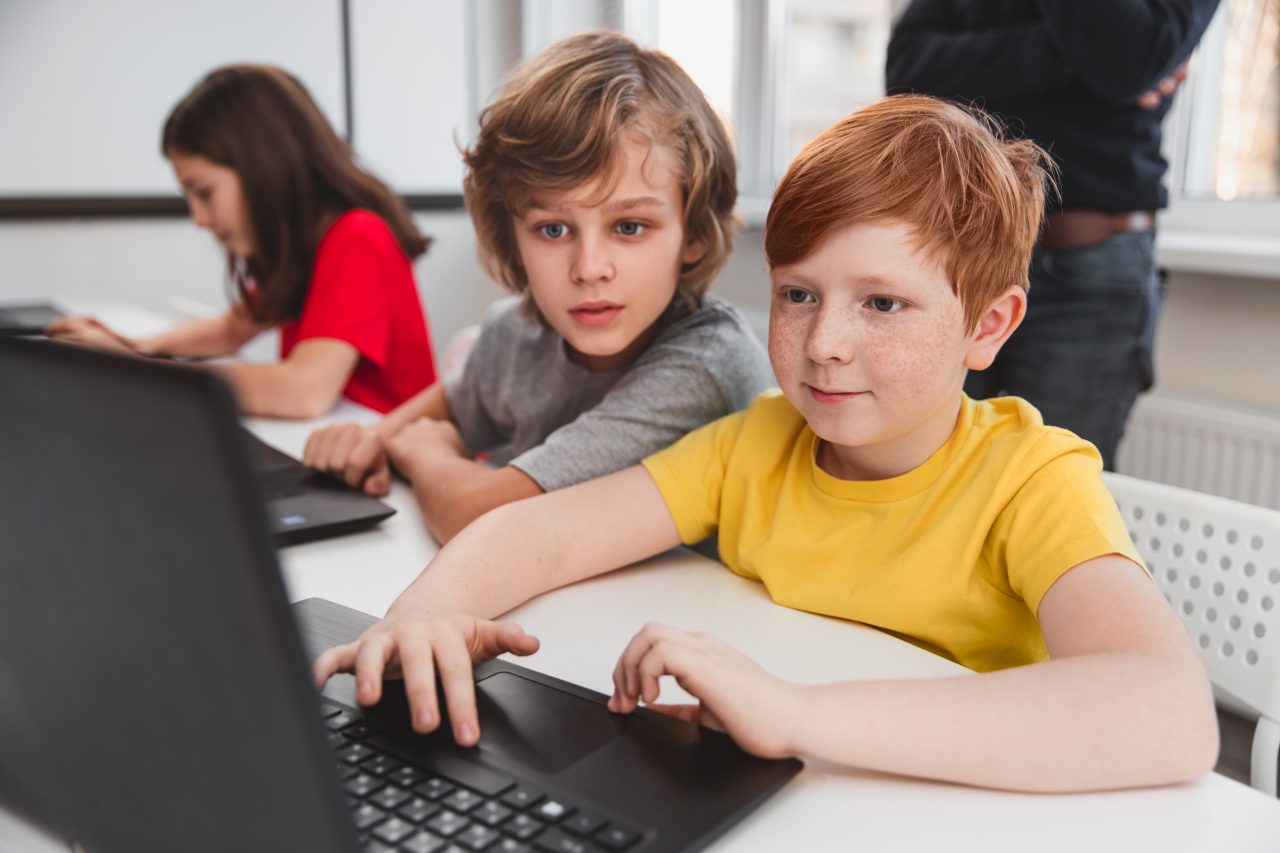 Whether being used within primary education for children's first school projects or for more advanced secondary school subjects to inspire design technology ideas and create videos for media studies, Adobe Stock has options suitable for all.
With studies showing that most children are classified as creative geniuses, there's never a more important time to give them the tools and the assets they need to explore ideas and create stories!
Adobe Stock within further & higher education
With the range of subjects becoming even greater within further and higher education, Adobe Stock's diverse collection of assets becomes even more important, offering value within all types of FE & HE courses.
A great example of Adobe Stock's use within university is for fashion degrees. Aspiring fashion designers are using Stock Templates to quickly and easily drop the clothes they have designed into virtual city billboards or showcase them in virtual catwalk shows.
Taking it to the next level, fashion students can even use premium Stock photos, videos and music within real-life catwalks to really bring their clothes, accessories and creative projects to life!
Adobe Stock in the workplace
Finally, it's not just within education that Adobe tools are being used. Adobe's industry-leading Creative Cloud apps and premium-quality Stock assets are also widely used by professionals and businesses.
Whether you're an experienced graphic designer or a volunteer helping out a non-profit organisation by creating posters and social media graphics, Adobe Stock covers it all.
Adobe Stock allows volunteers to make the best use of the limited time they may have with charity organisations with ready-to-use templates and professional standard images fit for any fundraising event or social media advert.
Adobe Stock & Substance 3D
As we've already seen, you do get access to 3D assets within Adobe Stock, including models, materials and lighting. These Stock assets provide a good basis for any Adobe Dimension project, allowing users to develop creative 2D and 3D models.
We have also recently seen a lot of exciting new developments around Substance 3D, with Adobe stating 'There's more in the world of 3D at Adobe. Take your skills further with the Adobe Substance 3D apps'. This professional-level ecosystem of apps empowers users to create and render industry-standard 3D models and scenes, and even integrates with Adobe Aero to allow you to experience your creations in stunning Virtual Reality (VR) and Augmented Reality (AR) environments!
It's important to note that Adobe Substance 3D comes with its own set of assets which are separate to Adobe Stock assets and therefore, as they are two different things, access to one does not provide you with access to the other.
Get set up with Adobe today!
As an Adobe Education Elite Partner and Platinum Certified Reseller, Pugh are your trusted Adobe experts. For more information or to start benefitting from Adobe solutions, please get in touch with our friendly team of experts today on 01974 200 201 / sales@pugh.co.uk.
Also, make sure you don't miss out on the very latest news, updates and events by subscribing for free today!