Wacom
Wacom serves a broad range of creative customers within education, charities and financial services as well as leading IT partners with innovative user interface technologies and solutions across the world from film and animation, auto-design and manga. Supporting customers with pen tablets, interactive pen displays and digital interface technologies, Wacom brings people and technology closer together through natural, intuitive interface solutions.
Products
MobileStudio – Pen Computers
MobileStudio Pro – designed to give users the freedom to create anywhere. Wacom MobileStudio Pro packs a whole studio of creative tools into a lightweight mobile pen computer featuring the new Wacom Pro Pen 2. Move seamlessly through your workflow from 2D to 3D wherever you want to create
Cintiq – Pen Displays
Cintiq Pro – tailored for professional artists and designers who demand an intuitive, pen-on-screen connection to their work. Working on both Mac or PC, Wacom Cintiq Pro featuring Wacom Pro Pen 2 is our most advanced creative pen display ever
Cintiq 27QHD – this creative pen & touch display sets a new standard in colour and resolution. It offers true-to-life colour on a high-resolution display giving you unparalleled clarity and colour sensitivity in creative areas like image editing, 2D/3D animation, Game Development, Print and Pre-Press Proofing, and Graphic Design. Including pen
Cintiq 22HD – the multi-touch gesture supports one of Wacom's most versatile creative pen displays. Enjoy the precise, intuitive control of on-screen creation with Wacom's pressure-sensitive pen while using multi-touch gestures to position and navigate your work. Including pen
Cintiq 13HD – gain all the innovations of our professional pen tablets, now with the ability to work directly on the screen with great color and resolution, professional ergonomics, and pressure-sensitive control are all together in an affordable design. Including pen
Intuos – Pen Tablets
Intuos Pro – combining high-tech pen capabilities with intuitive multi-touch gestures it delivers the finest in precision and control of traditional brushes, pens and markers with professional software. Available in three sizes, it delivers a natural, intuitive experience that extends your creative capabilities. Including pen
Intuos – combine a pressure-sensitive pen and multi-touch capabilities in one smart device for a more expressive and intuitive way of working with your computer. Including pen
Bamboo – Smartpads
Bamboo Spark – this smart folio comes with a smart ballpoint pen, and a spot for your favourite paper. It allows users to write by hand, and save handwritten notes locally or within the cloud for editing, archiving and accessing anywhere. Including pen
Bamboo Slate – write naturally with pen on any paper, then store, shape and share notes and ideas in the cloud. Including pen
Bamboo Folio – write on favourite paper and instantly digitize handwritten notes and sketches. If mobile device is not near, users can store up to 100 pages and sync later when reconnected. Including pen
Bamboo – Stylus
Bamboo Solo – essential stylus for smoothly tapping, writing and drawing on all touchscreen devices
Bamboo Duo – The two-in-one Bamboo Duo, allows to smoothly write and draw on both touchscreen or paper on carbon fiber tip or on black ballpoint pen
Bamboo Fineline – specifically designed for natural writing and note taking on iPad and iPhone
Bamboo Sketch – fine tip stylus for natural sketching and drawing on both an iPad and iPhone
Bamboo Ink – the ergonomic triangular profile is designed for natural and authentic writing, coming with three different nib types to allow for a personalised on-screen feel
How can we help you today?
With over three decades' experience, find out how working with us and our solutions partners can help you find and implement the right solution with the right support at the right price to meet your creative needs:
For sales call – 01974 200 201
For technical support call – 01974 200 213
For solutions support call – 01974 200 203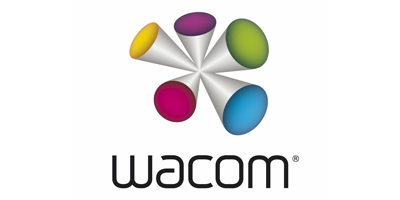 Pugh Catalogue