Thycotic
Thycotic Software prevents cyber attacks by securing passwords, protecting endpoints and controlling application access. Thycotic is one of the world's fastest growing IT security companies because they provide customers with the freedom to choose cloud or on premise software solutions that are the easiest to implement and use in the industry. Thycotic has grown to serve more than 7,500 customers.
Products
Secure Passwords
Secret Server On-Premise – Secret server on-premise enables you to detect, control, distribute, change, and audit passwords in a secure environment
Secret Server Cloud – Privileged account password management software for IT Admins and IT Security Pros. Automatically manage and secure your sensitive privileged passwords in minutes with the power and affordability of the cloud
Privileged Behavior Analytics for Secret Server – innovative machine learning technology automatically identifies and alerts for suspicious Privileged Account access and activity based on individual behavior baselines
Self Service Password Reset -IT admins and security teams can enforce custom end-user password security policies, permit users to update their AD attributes such as address and phone numbers, and securely reset their Active Directory and Office 365 passwords through the self-service portal.
Endpoint Privileged Access Security
Endpoint Privileged Access Security Suite – proactive IT security to secure passwords, protect endpoints and control access
Protect Endpoints & Control Access
Privilege Manager for Windows – make least privilege adoption easy through application control policies that are seamless for users and reduce the workload of IT/desktop support
Privilege Manager for UNIX – make least privilege adoption easy through application control policies that are seamless for users and reduce the workload of IT/desktop support
Local Security Solution – get control of your privileged account security: secure and lock down endpoints by controlling membership of local groups with admin privileges, and any local group that can provide admin privileges
Security Analysis Solution – standards-based security configuration assessment with predefined and customizable remediation actions to automate compliance
Self-Service Active Directory Group Management – save time, money and improve governance with Active Directory Group Management for end users and team leaders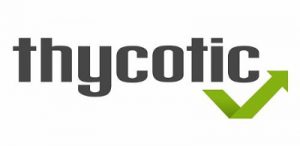 Pugh Catalogue

Winter December 2017
30th November 2017

Autumn 2016 Catalogue
1st October 2016