Netop
Netop develops market leading software solutions that connect people with computers and smart devices, using remote access, screen-sharing and video chat technologies. Millions of users count on Netop to make 100 million swift, secure and seamless connections every day. Netop provides a single, secure channel for online personal service, education and world-class technical support. In education, Netop software connects more than 6 million teachers and students, helping schools transform education and improve learning outcomes with tools that make teaching with technology easier and more effective.
Products
Classroom Management
Netop Vision Pro – provides teachers easy to use classroom management features to simplify and leverage technology for learning in today's digital environments. Vision helps educators collaborate with students in and out of class, focus attention on lessons, supervise and guide learning, assess comprehension, and improve learning outcomes
Netop Vision ME for iPads -teaching with iPads in the classroom just got a lot easier. Vision ME equips teachers with the tools to inspire and communicate with students learning on an iPad. Demonstrate lessons, chat, and share files to improve classroom workflow and advance learning outcomes
Netp Vision for Chromebooks – helps you manage the digital classroom – providing visibility into all student activities. Save time, enhance learning, and keep students safe and on-task by controlling student screens, monitoring activity, blocking websites, and sharing screen
Secure Remote Control
Netop Remote Control – gives you the robust security features available so you can gain access without compromising security, greater end-user satisfaction and better device uptime at a lower cost, and flexible access across platforms, devices and network segments from a single, secure solution
How can we help you today?
With over three decades' experience, find out how working with us and our solutions partners can help you find and implement the right solution with the right support at the right price to meet your creative needs:
For sales call – 01974 200 201
For technical support call – 01974 200 213
For solutions support call – 01974 200 203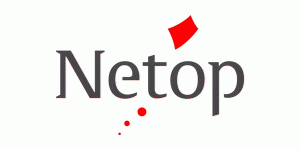 Pugh Catalogue