McAfee
McAfee is an independent cybersecurity company inspired by the power of working together, creating business and consumer solutions that make the world a safer place. By building solutions that work with other companies' products, McAfee helps businesses orchestrate cyber environments that are truly integrated, where protection, detection, and correction of threats happen simultaneously and collaboratively.
Products
Endpoint Protection Advanced Suite – delivers proactive anti-malware protection, access control, and centralised policy-based management to keep your assets safe and compliant
Endpoint Threat Defence – secures patient-zero attacks at the first sign of malicious activity and immediately shares threat intelligence across components to protect all endpoints in your enterprise
Endpoint Threat Protection – leverage products that analyze and collaborate against advanced threats, quickly blocking them before they impact your systems or users
ePolicy Orchestrator – software centralises and streamlines management of endpoints, network and data security, and compliance solutions, to drive down the cost and complexity of security management
McAfee Endpoint Security – McAfee Endpoint Security integrates multiple technologies across the threat defense lifecycle using a single agent and a centralized management console to keep you and your security agile.
McAfee Complete Data Protection – Enable data protection with drive, file, folder, removable media encryption, and data protection for cloud storage. This suite includes data encryption integrated with centralized management and encryption for Apple FileVault and Microsoft BitLocker to prevent unauthorized access and loss or theft of sensitive data.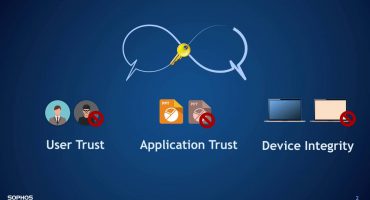 Last updated: 19th July 2017
McAfee is an independent cybersecurity company inspired by the power of working together, creating business and consumer solutions that make the world a safer place. […]
Read more

»
Pugh Catalogue

Winter December 2017
30th November 2017

Autumn 2016 Catalogue
1st October 2016