Egress
Egress Software Technologies provides industry and government-certified encryption services that give you choice and control over how you securely share sensitive information. Whether sending information via email or large file transfer, or collaborating on confidential documents, the Egress Switch portfolio of products offers flexibility over deployment and user federation, choice over how users send and receive information, and control over how recipients handle the data shared with them.
Egress Switch
Egress Switch Secure Email
Egress Switch Secure Workspace
Egress Switch Threat Protection
Products
Switch and Microsoft Office 365 – provide a highly integrated and scalable security solution within Office 365 environments, securing email and file data at rest both in the cloud and on any endpoint device. The Switch platform also provides secure archiving and classification tools for maintaining compliance without compromising on control of data security and privacy.
Switch Secure Email and Transfer – provides easy-to-use, flexible email and file encryption that offers the highest levels of security and access controls. In addition to encrypting message content and attachments, it provides total control over shared information in real time, with the ability to revoke access, audit user actions and add message restrictions to prevent data mishandling
Switch Secure Workplace – provides a secure environment for collaborating on and sharing files, with simple yet comprehensive user management that offers bespoke real-time control over who can access the data and what they can do with it
Switch Threat Protection – Email remains the single most important communication tool for all organisations. It also represents one of the largest data security risks: staff accidentally or intentionally sending sensitive content via email to the wrong person. Directly solving this problem, Egress Switch Threat Protection safeguards against the mis-sending of email content and files.
Switch Email and Document Classifier – adds visual and system identifiers to documents, ensuring the application of appropriate protection. This classification can be automated via use of integrated, intelligent DLP policies, and encryption can be prompted or forced when the classified data is shared
Switch Secure Vault –  offers the ability to index, archive and instantly search plaintext and encrypted email content. Organisations can then understand and analyse their data, quickly perform internal investigations such as Subject Access Requests (SARs), and meet compliance requirements including the EU GDPR
Switch Secure Managed File Transfer – secure automation for file and folder transfer, regardless of size or type, helping organisations secure data, reduce overheads and digitise records
Switch Secure Web Form – protecting the flow of sensitive data into an organisation by helping third parties securely and efficiently share large files and personal information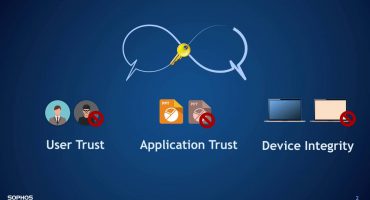 Last updated: 19th July 2017
Egress Software Technologies provides industry and government-certified encryption services that give you choice and control over how you securely share sensitive information. Whether sending information […]
Read more

»
Pugh Catalogue

Winter December 2017
30th November 2017

Autumn 2016 Catalogue
1st October 2016