Cysgliad
The Cysgliad package contains a useful selection of software that makes writing in Welsh easier, both at home and in the office. Cysgliad contains Cysill (a Welsh grammar and spelling checker) and Cysgeir, a suite of Welsh/English dictionaries in electronic format. Cysgliad is developed by the Language Technologies Unit, Canolfan Bedwyr, Bangor University.
Products
Cysill – program that identifies and corrects language errors in your Welsh-language documents. It can identify mistyping, misspelling and grammatical errors, including incorrect mutation. In addition to suggesting corrections when needed, the program explains the nature of grammar mistakes when encountered so as to help you avoid making the same mistake in the future
Cysgeir – collection of various dictionaries in a convenient electronic format. Cysgeir includes hundreds of thousands of dictionary entries, yet finding the relevant entry is quick and easy thanks to the clever yet simple interface
How can we help you today?
With over three decades' experience, find out how working with us and our solutions partners can help you find and implement the right solution with the right support at the right price to meet your creative needs:
For sales call – 01974 200 201
For technical support call – 01974 200 213
For solutions support call – 01974 200 203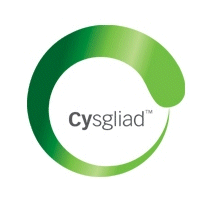 Pugh Catalogue